Iran's Military Fires Advanced Torpedo Based on Russia's Fastest in the World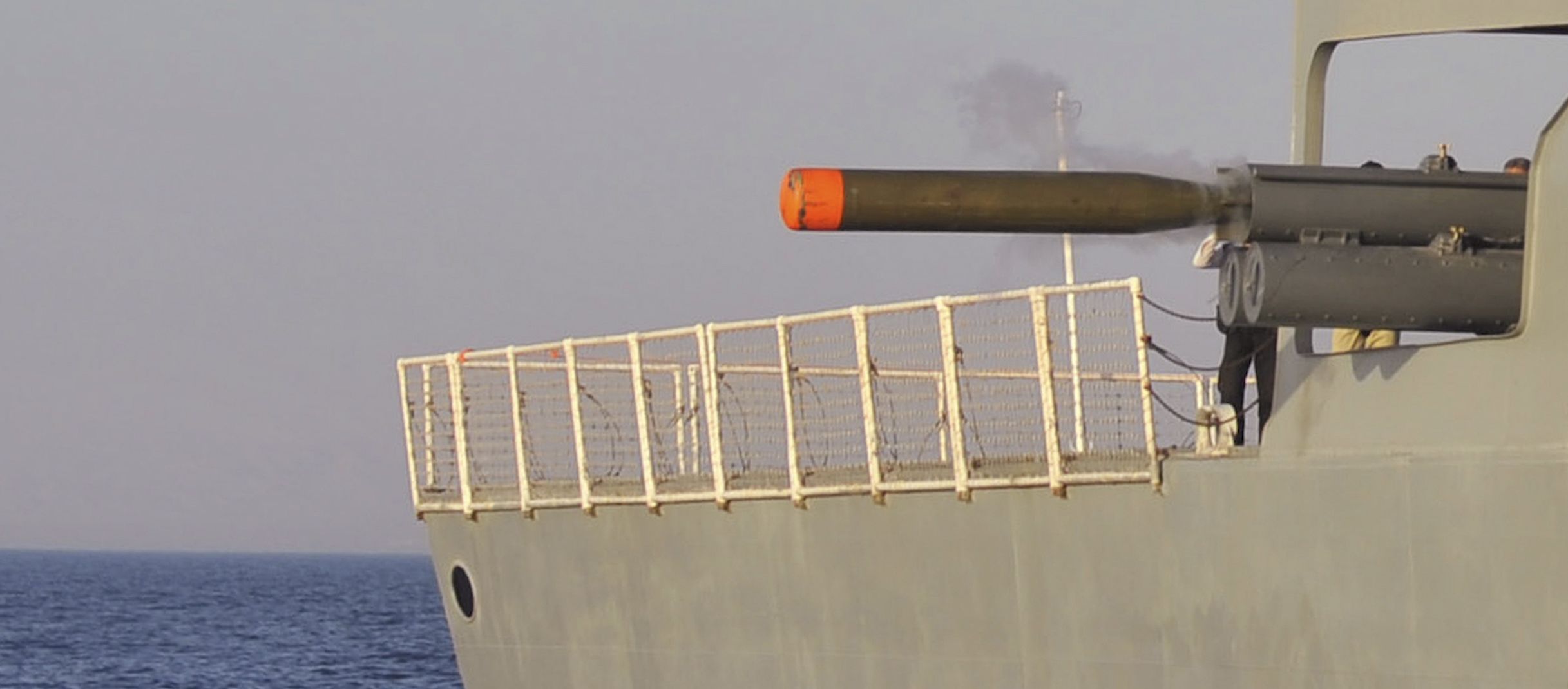 Iran tested Sunday a high-tech torpedo based on a Russian model considered the fastest in the world near the Strait of Hormuz, according to U.S. officials.
The Iranian projectile, called "Hoot," is reportedly based off the Soviet-era Russian VA-111 Shkval, which is capable of traveling at more than 200 miles per hour or four times that of a conventional torpedo, according to The National Interest. Iran's variant was first seen in a low-quality test video in 2006 and was seen again during a military exhibition held by the elite Islamic Revolutionary Guards Corps in 2015. Like the Soviet weapon its based off of, the Hoot was said to achieve these breakthrough speeds using a technique known as supercaptivation that vaporizes the water around the torpedo, according to security analysis group IHS Jane 360.
Related: Iran's military fires new cruise missiles amid Gulf tensions with the U.S.
The test, which has not been confirmed by Tehran, appeared to be designed to evaluate the projectile's speed as it was not aimed at a target barge, according to U.S, officials cited by ABC News. The missile, which has a range of about 6 miles, requires an advanced guidance system and was capable of traveling more than 250 miles per hour,
Iranian political and military leaders have publicly committed to expanding and modernizing the nation's military prowess in the face of threats by the U.S. and Western-backed Gulf Arab states. Majority-Shiite Muslim Iran and majority-Sunni Muslim Arabian Peninsula states such as Saudi Arabia and Qatar back opposing factions in civil wars in Syria and Yemen and accuse one another of destabilizing the region. These political rivalries have manifested themselves in the nearby waters of the Strait of Hormuz, Arabian Sea and Persian Gulf, where local and international forces have carried out military drills and U.S. and Iranian ships have routinely engaged in tense encounters with one another.
Sunday's test was not restricted by the 2015 multilateral nuclear treaty signed by the U.S. and Iran nor the U.N. resolutions that discouraged Iran from ballistic missile testing, but could antagonize the administration of President Donald Trump, who was opposed to the nuclear deal signed by his predecessor, former President Barack Obama, and has vowed to take a hardline stance against Tehran. A review ordered by the White House found last month that Iran was in compliance with the terms of the nuclear treaty, which required Iran to severely limit its nuclear energy program, but Secretary of State Rex Tillerson still called the deal a failure and unable to prevent Iran from obtaining nuclear weapons.
Iran has denied it was pursuing nuclear weapons and has maintained that its nuclear program is strictly for peaceful purposes. In response to Tillerson's remarks, Iranian Foreign Minister Mohammad Javid Zarif criticized the "worn-out U.S. accusations" against Iran and urged the U.S. to comply with its end of the deal, for which the U.S. pledged to relieve decades of sanctions against Tehran.