Iran Nuclear Deal Close, but Stumbling Blocks Remain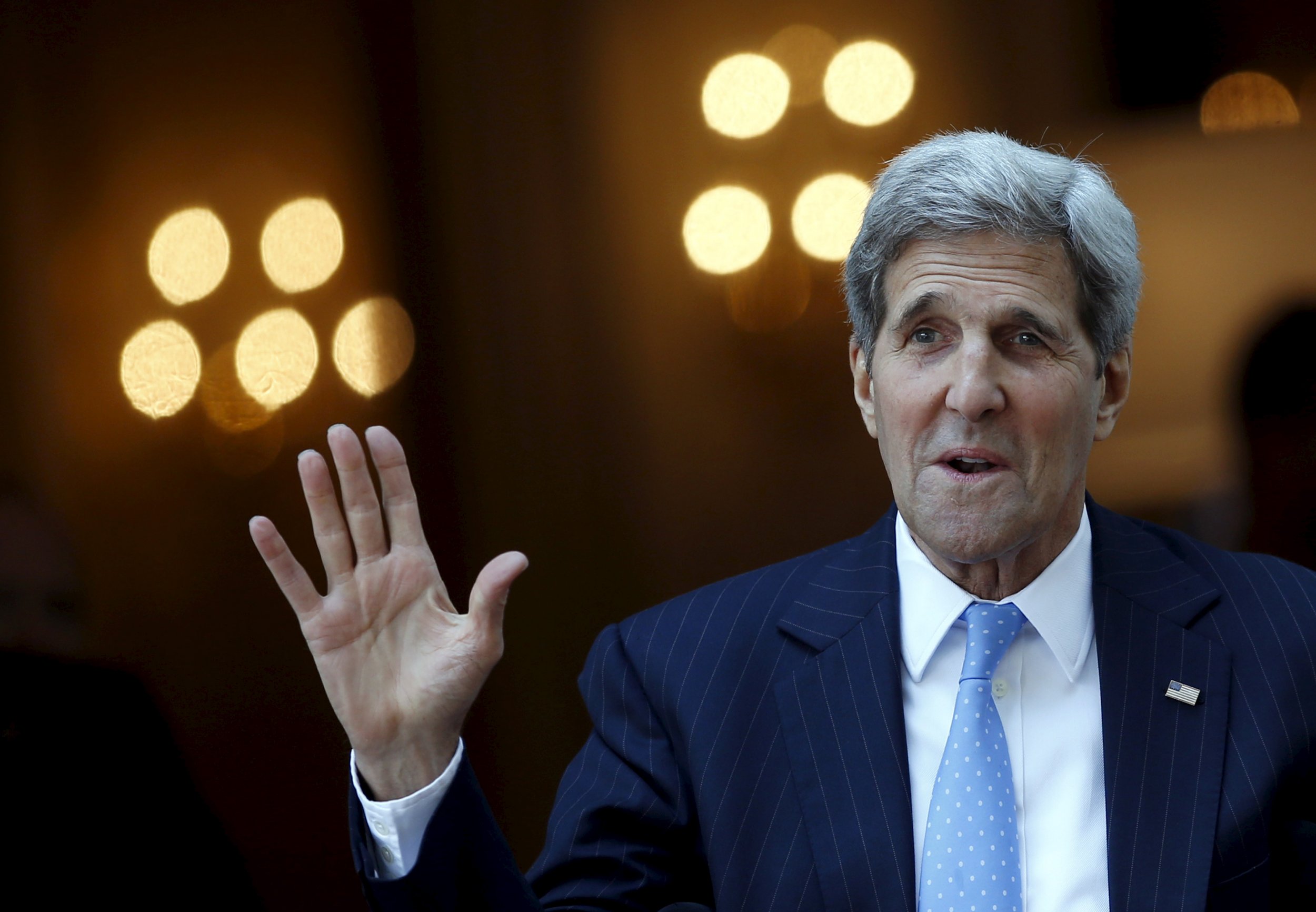 VIENNA (Reuters) - After more than two weeks of negotiations, Iran and six world powers were close to nailing down an historic nuclear deal that would bring sanctions relief in exchange for curbs on Tehran's atomic program, diplomats said on Sunday.
But Iranian and Western officials said it was highly unlikely they would be able to finalize an agreement on Sunday, saying the earliest an agreement could be ready was more likely Monday.
"We are working hard, but a deal tonight is simply logistically impossible," Alireza Miryousefi, a spokesman for the Iranian delegation, said on Twitter. "This is a 100-page document, after all."
In a sign that prospects for a deal on Sunday were vanishing, British Foreign Secretary Philip Hammond was on his way back to London, though he was expected to return on Monday, officials close to the talks said.
Newsweek subscription offers >
A Western official said Tehran and Washington would need time to consult their capitals once an agreement was reached.
U.S. Secretary of State John Kerry cautioned that some difficult issues remained on the 16th day of ministerial negotiations between Iran, the United States, Britain, France, Germany, Russia and China.
"I think we're getting to some real decisions," Kerry told reporters in the Austrian capital. "So I will say, because we have a few tough things to do, I remain hopeful. Hopeful."
Several diplomats had said an agreement that would end more than a year and a half of negotiations was so close that it could come as early as on Sunday. In a sign that something might be in the works, Russian Foreign Minister Sergei Lavrov arrived in Vienna and Chinese Foreign Minister Wang Yi was due on Sunday, but the schedule for ministerial talks was unclear.
Newsweek subscription offers >
However, a senior U.S. official played down speculation that an agreement was in the works on Sunday, and reiterated Kerry's point that "major issues remain to be resolved in these talks."
French Foreign Minister Laurent said he hoped the high-stakes negotiations were finally drawing to a close.
"I hope, I hope, that we are finally entering the final phase of this marathon negotiation," Laurent Fabius told reporters.
"I believe it," he added. "France's position has been one of constructive firmness and I hope it will allow is to reach the end now, quickly, for a satisfying result."
A senior Iranian official also said an agreement was close.
"Some 99 percent of the issues have been resolved and the agreement is ready," said an Iranian diplomat. "With political will, we can finish the work late tonight and announce it tomorrow. But still there are at least two issues to be resolved."
IRAN LEADER SETS NO NEW 'RED LINES'
Iran and the six powers involved in the talks have given themselves until Monday to reach a deal, their third extension in two weeks, as the Iranian delegation accused the West of throwing up new stumbling blocks to an accord.
Among the biggest sticking points this week has been Iran's insistence that a United Nations Security Council arms embargo and ban on its ballistic missile program dating from 2006 be lifted immediately if an agreement is reached.
Russia, which sells weapons to Iran, has publicly supported Tehran on the issue.
However, a senior Western diplomat said earlier in the week the six powers remained united, despite Moscow's and Beijing's well-known dislike of the embargos.
Western powers have long suspected Iran of aiming to build nuclear bombs and using its civilian atomic energy program to cloak its intention—an accusation Iran strongly denies.
The goal of the deal is to increase the time it would take for Iran to produce enough enriched uranium fuel for a single weapon to at least one year from current estimates of 2-3 months—the "breakout" time.
If there is a deal, the limits on Iran's enrichment program are expected to be in place for at least a decade.
Other problematic issues in the talks are access for inspectors to military sites in Iran, answers from Tehran over past activity and the overall speed of sanctions relief.
Kerry and Zarif have met nearly every day since Kerry arrived in Vienna more than two weeks ago for what was intended to be the final phase in a negotiation process that began with an interim nuclear deal clinched in November 2013.
Experts and senior officials from Iran, the United States and the other powers have been meeting non-stop for months, often working into the early hours of the morning, to finalize an accord that will include five technical annexes.
An agreement would be the biggest step toward rapprochement between Iran and the West since the 1979 Islamic Revolution, although both sides are likely to remain wary of each other even if a deal is concluded.
Iranian Supreme Leader Ali Khamenei said Tehran would continue its fight against "global arrogance"—referring to the United States. But Khamenei did not set any new "red lines" for his negotiators as he did in a tough speech two weeks ago.
In Washington, the top Republican in the U.S. Senate cast doubt on whether President Barack Obama will be able to win approval in Congress for any deal.
"I think it's going to be a very hard sell, if it's completed, in Congress," Senate Majority Leader Mitch McConnell said on the Fox News Sunday broadcast. "We already know it's going to leave Iran as a threshold nuclear state."
Iran Nuclear Deal Close, but Stumbling Blocks Remain | World