Iran Has Increased Uranium Enrichment since Donald Trump Abandoned Nuclear Deal, U.N. Watchdog Warns
Iran has increased its production of enriched uranium, a product that can be used to make nuclear weapons, since President Donald Trump pulled the U.S. out of the Iran nuclear deal last year, the head of the International Atomic Energy Agency (IAEA), an organization within the United Nations, warned on Monday.
Yukiya Amano, the head of the IAEI, told reporters that Iran had increased its uranium enrichment activities, but it is not yet clear whether the country is violating the terms of the Iran deal, known formally as the Joint Comprehensive Plan of Action (JCPOA).
"I did not say Iran is implementing [the JCPOA], but I did not say Iran is not implementing either," Amano told reporters on Monday.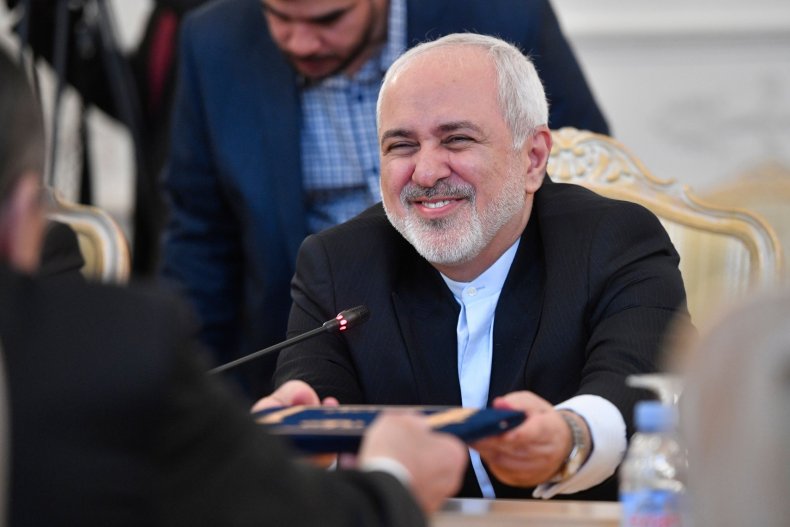 Amano specifically said that the country had increased its production of low-enriched uranium, the type of uranium that is used for producing nuclear energy. Low-enriched uranium has between 3 and 4 percent concentration of the isotope U-235. Weapons-grade uranium, however, is around 90 percent enriched. Still, Iran shipped 98 percent of its enriched uranium out of the country as part of the nuclear deal, even the low-enriched uranium.
Iran has consistently insisted that it is producing enriched uranium in order to make nuclear energy and that its nuclear program is entirely peaceful. But most members of the international community have expressed concerns that Iran's nuclear program could lead to the development of a nuclear weapon.
In 2015, the Obama administration helped broker an agreement with Iran, Britain, France, Germany, China, and Russia that saw Tehran curb its nuclear program in exchange for sanctions relief. The aim was to prevent Iran from developing a nuclear weapon.
But President Trump pulled the U.S. out of the deal last year.
International inspectors have consistently said that Iran continues to be in compliance with the agreement despite the U.S. decision to abandon the deal. However, Iran has warned that it will once again begin to enrich uranium if the country's Western European partners don't do more to bolster the Iranian economy.
On Monday, Amano urged the countries involved in the Iran deal negotiations to continue dialogue with Iran in order to save the nuclear deal and prevent the country from developing nuclear weapons capabilities.
That same day, German Foreign Minister Heiko Maas was in Tehran meeting with Iranian Foreign Minister Javad Zarif. Maas said that the Europeans would like to do all they can to save the deal, including by providing some economic incentives that do not violate the Iran nuclear deal.