Iran Says It Will Stop 'Some' Nuclear Deal Actions Amid U.S. Threats One Year After Donald Trump Left It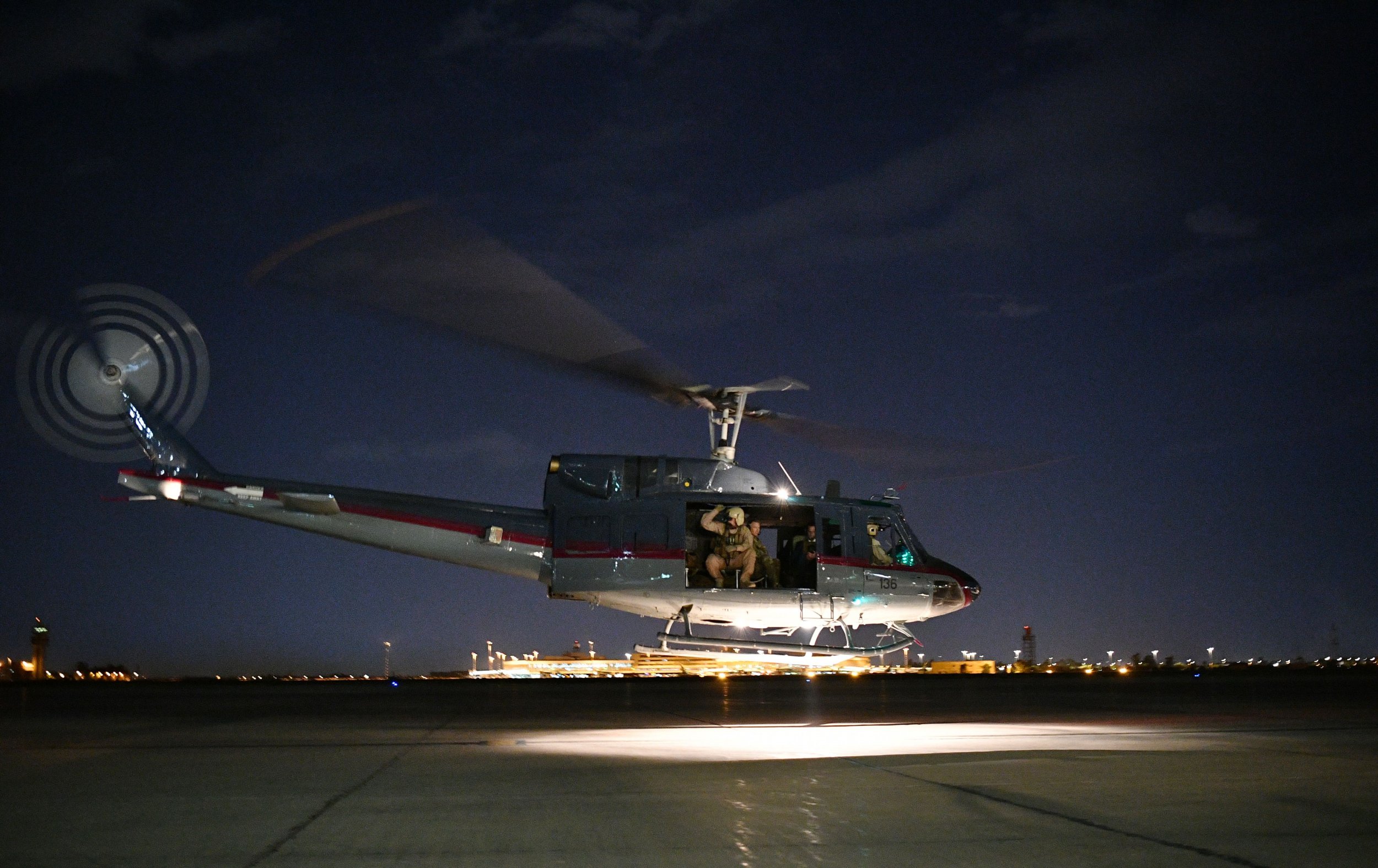 Iran's top diplomat has announced his country will end some of its voluntary commitments under the 2015 nuclear deal, while his U.S. counterpart escalated threats against the Islamic republic one year after President Donald Trump withdrew from the agreement.
One day ahead of the anniversary of the U.S. exit, Iranian Foreign Minister Mohammad Javad Zarif traveled to Moscow as official reports suggested Tehran would diminish its compliance with the multilateral agreement to curb nuclear production in exchange for sanctions relief. While Russia and China have so far upheld their ends of the deal, fellow signatories the EU, France, Germany and the United Kingdom have struggled to salvage it amid a maximum pressure campaign waged by Trump.
Shortly after his arrival in the Russian capital, Zarif emphasized that Iran would remain "fully committed to the framework" of the agreement, according to the official Islamic Republic News Agency.
"Unfortunately, the European Union and other members of the international community did not have the power to stand against the American pressure, and therefore the Islamic Republic of Iran will not carry out some of the commitments and actions that have been carried out voluntarily until this time," he added.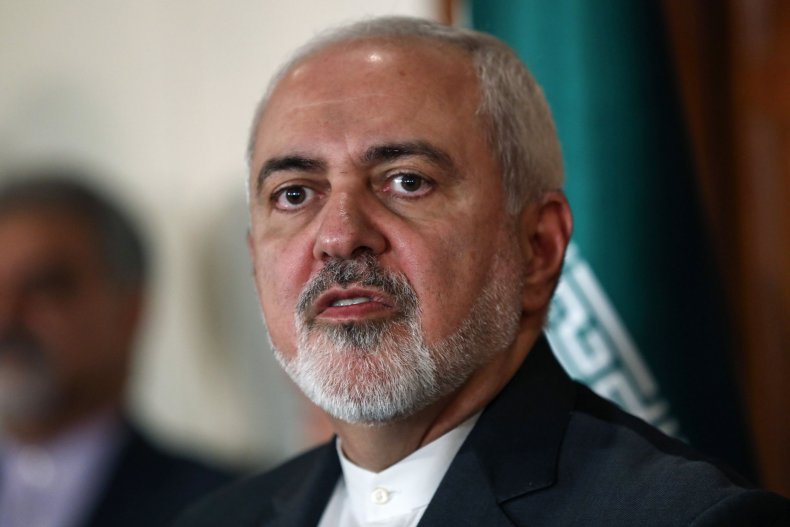 That same day, however, Secretary of State Mike Pompeo was due to head to Germany but abruptly canceled his trip and instead landed in Iraq, a major venue for competing interests between Washington and Tehran. Pompeo said he came in response to allegations that Iran was planning to target U.S. interests in the region and responded to Zarif's comments.
"You are either in compliance with the agreement or you are not," Pompeo said, according to CBS News. "So we've withdrawn from the agreement. They have to make their own decision about how they are going to proceed."
Earlier on Tuesday, the Islamic Republic News Agency and other Iranian media outlets reported that Iranian Deputy Foreign Minister for Political Affairs Abbas Araghchi was preparing a letter for the parties to the accord, informing them of Iran's decision to lessen its commitment. Iranian President Hassan Rouhani was reportedly set to send letters to the heads of China, the EU, France, Germany and the U.K.
Zarif would then detail the technicalities of the move in a separate letter to EU foreign policy chief Federica Mogherini. The diplomat was scheduled to hold talks Wednesday with Russian Foreign Minister Sergey Lavrov.
Though the Vienna-based International Atomic Energy Agency has verified Iran's compliance in every quarterly report since the nuclear deal came into effect, the Trump administration demanded a renegotiation based on allegations that Tehran used unfrozen funds to support militant groups and develop ballistic missiles. Trump defied international pleas by leaving the deal last year and has since enacted sanctions intended to completely cut Iran's oil exports, leading Tehran to argue there was little economic interest in remaining a part of it.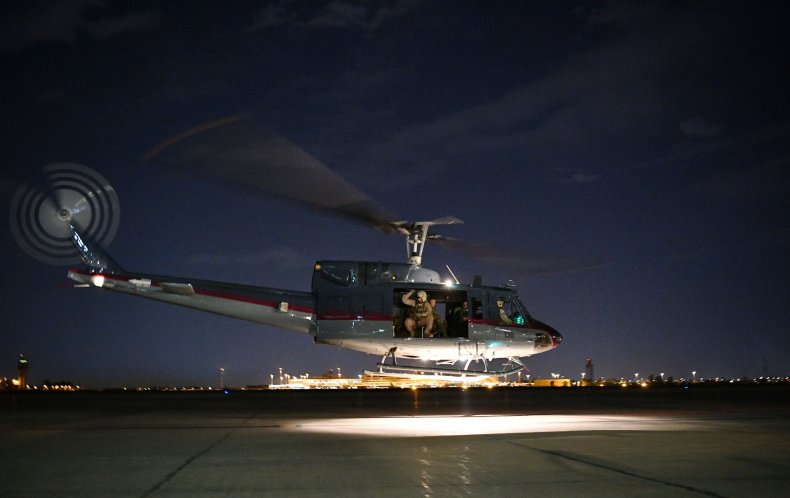 Tensions between the Washington and Tehran have soared across the Middle East, where both countries view the other as a destabilizing actor. In an unprecedented move, the U.S. declared Iran's elite Revolutionary Guard a terrorist organization last month, compelling Iran's Supreme National Security Council to respond in a tit-for-tat measure against the Pentagon's Middle East–tasked Central Command.
Frictions first spiked Sunday when White House national security adviser John Bolton, an outspoken interventionist and among Washington's most vocal war hawks on Iran, announced that the USS Abraham Lincoln carrier strike group and a bomber task force would be deployed ahead of schedule to the Persian Gulf ahead of schedule. The purpose was "to send a clear and unmistakable message to the Iranian regime" based on alleged information suggesting Iran was planning to target U.S. interests, reportedly passed on by Iran's top foe Israel.
Zarif responded Tuesday to this move on Twitter, accusing Bolton, Israeli Prime Minister Benjamin Netanyahu, Saudi Crown Prince Mohammed bin Salman and United Arab Emirates President Khalifa bin Zayed Al Nahyan—a quartet he's nicknamed "the B-Team"—of blaming Iran for regional difficulties he said were their own fault.