Iran's top diplomat announced his resignation on Instagram in a shock move that comes as his country's feud with the United States has deepened.
On Monday, Iranian Foreign Minister Mohammad Javad Zarif shared an image with Farsi-language text wishing Iranians a happy Mother's Day and Women's Day, telling them he was "very grateful to the gracious love of the dear and courageous people of Iran for the last 67 months."
Zarif then wrote, "I am apologizing to you for my incapacity to continue serving and the shortcomings throughout my service." He added, "Be happy and upbeat."
Zarif was seen as a close ally of Iranian President Hassan Rouhani, with whom he helped forge the 2015 nuclear deal now in danger of collapse because of the U.S. exit last May.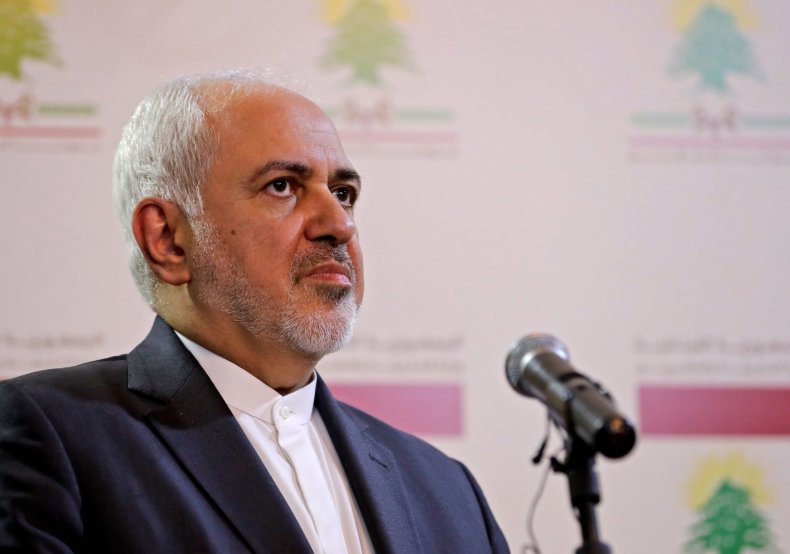 President Donald Trump's policies have put major pressure on Rouhani's political and economic agenda, which was based on the lifting of sanctions against Tehran that are now in place again. As the U.S. has attempted to rally Western and Arab support against Iran, Zarif has been one of the most vocal defenders of his government and frequently used Twitter to respond to comments made by Washington officials on the social media site.
No comments regarding his apparent resignation appeared on his official Twitter and Facebook accounts. No official explanation was provided by the former minister, nor did semiofficial local media speculate. But Deputy Iranian Foreign Ministry spokesperson Sayyed Abbas Moussawi confirmed the authenticity of the message to the official Islamic Republic News Agency.
Rouhani's chief of staff, Mahmoud Vaezi, said on Twitter that he "strongly rejected" reports that the president had accepted Zarif's resignation.
Also on Monday, Syrian President Bashar al-Assad—who has been helped by Iran and Russia in overcoming a 2011 rebel and jihadi uprising backed by the U.S. and regional allies—made a surprise visit to Tehran. He met with Iranian supreme leader Ayatollah Ali Khamenei, the country's top authority and a symbol of the hard-line religious faction that has grown increasingly skeptical about Rouhani and Zarif's negotiations with the West. It was Assad's first visit to the Iranian capital since unrest broke out in Syria nearly eight years ago. Since then, the Syrian leader has visited only his other major foreign backer, Russia.
Meanwhile, Iranian Deputy Foreign Minister Abbas Araqchi was in Baghdad, meeting with Iraqi Prime Minister Adil Abdul-Mahdi.
This article has been updated to include a statement by Iranian President Hassan Rouhani's chief of staff, Mahmoud Vaezi.