Iranian Official Insists 'Establishing Peace and Security' Is Country's 'First Priority' Despite Escalating Tensions With U.S.
Masoumeh Ebtekar, Iran's vice president for women and family affairs, insisted on Thursday that her country's "first priority" is "establishing peace and security" within the region, despite escalating tensions with the United States.
"Iranian people have proved over the past 40 years that they are ready to pay for safeguarding national identity, territorial integrity, freedom, independence and Islamic establishment," Ebtekar said during the Women Political Leaders Global Forum by the Sasakawa Peace Foundation in Japan, according to Iran's Islamic Republic News Agency (IRNA).
"Establishing peace and security in the region is the first priority of Iran's foreign policy," she asserted. Ebtekar also highlighted what her government sees as major Iranian achievements in education, health, research, sports, culture and other fields.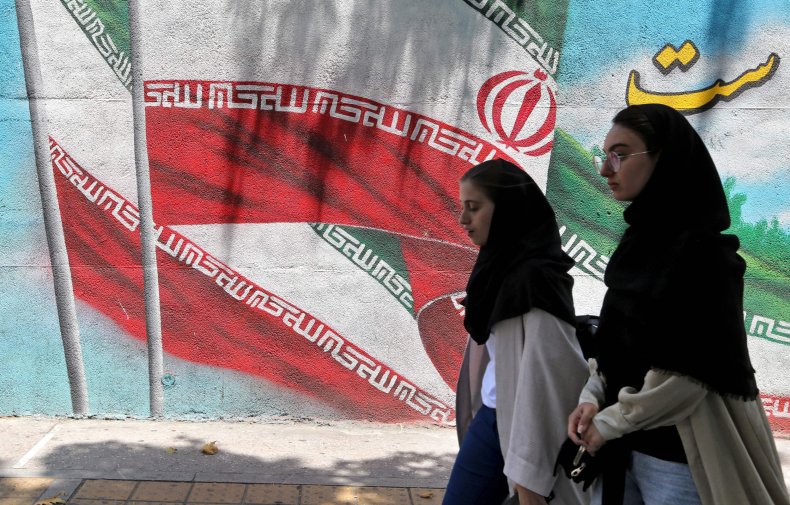 Meanwhile, other senior Iranian officials have shared more fiery rhetoric as tensions between Tehran and Washington continue to simmer.
"We hope that enemies of the country will grasp that the IRGC [Islamic Revolutionary Guard Corps] will spare no efforts to defend its marine, land and airspace and will respond to all threats powerfully," Iranian Parliament Speaker Ali Larijani has warned. He also accused the U.S. of being "the main cause behind the disruption of peace and security in the region and the whole world."
Although relations between Iran and the U.S. have been tense for decades, they have taken a decidedly negative turn under President Donald Trump's administration after a period of improving ties during former President Barack Obama's tenure.
In 2018, Trump officially withdrew the U.S. from the 2015 Joint Comprehensive Plan of Action (JCPOA), commonly known as the Iran nuclear deal, last May. That international treaty, which was signed by the European Union, Germany, France, the United Kingdom, Russia, China, the Obama administration and Iran, offered the Islamic Republic international investment and relief from sanctions in exchange for Iran agreeing to curb its nuclear program
Trump was a longtime critic of the deal, and moved to reimplement harsh international sanctions against Iran after withdrawing from the pact. The deal's other signatories had continued to abide by its terms. And America's close European allies, along with Russia and China, have strongly criticized the Trump administration's decision, as Iran had remained in compliance with the treaty, effectively curbing its nuclear capabilities.
Iran announced last month that it would begin stepping back from its commitments under the JCPOA, feeling the economic pressure of U.S. imposed sanctions. The U.S. has also accused Iran of a series of attacks targeting allied oil tankers in the strategic Strait of Hormuz, but several American allies have expressed skepticism at Washington's allegations.
Last week, Iranian forces shot down a U.S. military drone, claiming it had crossed into the Persian Gulf nation's airspace. The U.S. disagreed, saying the unmanned aerial vehicle was flying over international waters. Trump initially ordered a military strike in response to the aircraft's destruction, but called it off with "10 minutes" to spare after he was informed that about 150 people would die. The president has appeared wary of embroiling the U.S. in another foreign military confrontation, but several key members of his administration — such as National Security Adviser John Bolton and Secretary of State Mike Pompeo — have reportedly been pushing Trump to take a more hardline stance.