Iran Protests: Government Took Control of the Internet to Silence Dissent, Report Says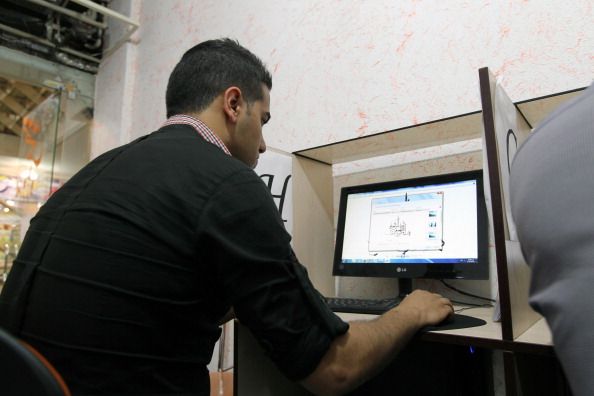 Iranian authorities shut down social media channels and disrupted internet access as protests against the government spread across the country over the past two weeks, showing an unprecedented ability for the nation to shut down dissent online, according to a new human rights report.
The crackdown showed that the Iranian government has developed an increasingly sophisticated ability to restrict, block, and monitor internet, according to a new report released Wednesday by the Center for Human Rights in Iran (CHRI).
"As the government shut down access to the global internet, protestors desperately pleaded for a restoration of internet access," Hadi Ghaemi, executive director of the CHRI, told Newsweek.
"This is their lifeline to the outside world and to each other." Ghaemi said the Iranian government wants to show off that "it can retain its repressive grip on society."
Social media platforms like Instagram and the Telegram messaging app, the main methods of communication protesters used to mobilize other demonstrators to join them on the streets, were blocked during the protests. Virtual Private Networks (VPNs), and other tools Iranians frequently use to circumvent censorship and access banned platforms like YouTube and Facebook, were also blocked. On December 30, the government blocked all Iranians from the internet for at least a half an hour.
"Internet freedom is under assault in Iran, and the rights of the Iranian people to information access and internet privacy, both integral to the fundamental right of freedom of expression, are being severely violated," the report notes.
More Iranians have access to the internet under President Hassan Rouhani than at any other time in the country's history. More than half of the country's 80 million people are now online, according to the UN's International Telecommunication Union. Nearly 50 million mobile phones are now connected to the Internet, up from just 2 million in 2014. Meanwhile, Rouhani has been a vocal proponent of internet freedom and has advocated for citizens' right to access the worldwide web.
Increased internet access has nevertheless coincided with state censorship, control, and surveillance, researchers discovered. And Rouhani has failed to speak out seriously against the online crackdown or intervene in government efforts to weaponize the internet.
Much of the government's increased control over internet access is due to the development of a state-controlled National Internet Network (NIN), which has developed rapidly since Rouhani rose to power in 2013. The network's search engines send users to sites presenting state-sanctioned messages, some of which are falsified propaganda, the CHRI reported. The network's tools, which include email services and platforms that resemble YouTube and Netflix, allow government authorities to access users' personal messages and see what content they are searching for online.
By separating domestic web traffic from international traffic, the government can more effectively block people from using the internet without disrupting the websites of banks, universities, and other important institutions at home. Previously, like during street protests in Tehran in 2009, Iran's government was forced to shut down all internet access if it wanted to stop protesters from communicating.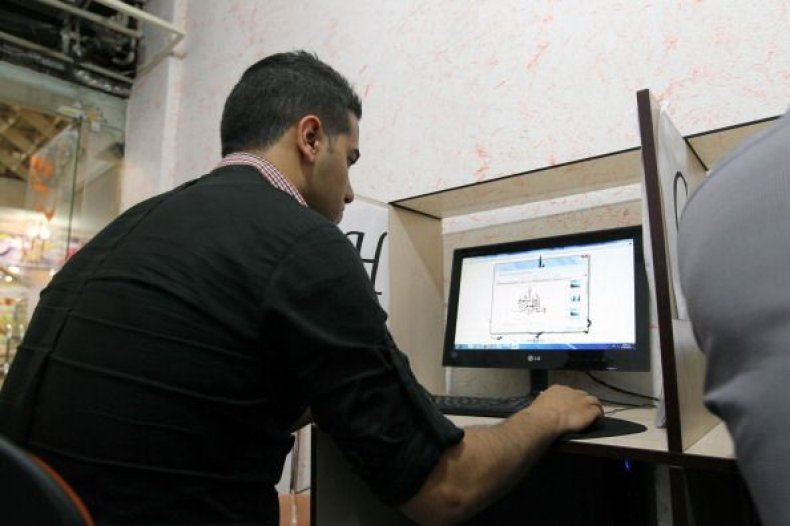 During the recent protests, however, people were able to access the NIN network and check their emails with fast-speed Internet, even while the government worked to block messaging tools accessed through a VPN.
The government encourages Iranians to use the national network by making the internet speed for email and video services cheaper and faster, a classic violation of net neutrality. But the fast-speed services jeopardize citizens' privacy, and in many cases their personal security.
"With hardline state security and intelligence organizations in control of the country's telecommunications infrastructure, their ability to access private online communications, unhindered by any judicial oversight, poses grave threats to Iranian users," the report found. "Individuals are arrested and sentenced to lengthy prison terms on the basis of online content unlawfully obtained by the state in this manner."
Researchers say that dozens of people have been arrested in Iran over the past five years for information found online.
Meanwhile, the crackdown on Telegram and Instagram during the latest protests also caused inconveniences for people who weren't even demonstrating.
A fashion photographer based in Tehran told Newsweek her business has been hit by the crackdown.
"I'm working all the time with social media because I am blogger and fashion photographer, so I use the internet in my everyday life," Reihane Taravati said. "I had 20 VPNs and none of them worked properly. I can't access Instagram or my Telegram account. All of my files for work are on Telegram."
Reihane said she thinks the government wanted to target Telegram because the messaging service had become more popular than state television.
Major social media platforms like Twitter, Facebook and YouTube are all officially blocked in Iran, although researchers say the vast majority of citizens know how to use a VPN to access the sites. Former Minister of Communications Mahmoud Vaezi also admitted that the government had filtered around seven million websites during Rouhani's first term in office.
The researchers say Iran's government is at a crossroads: It could either continue its plans to take complete control of the web, or it could listen to its citizens' demands for open access. Until that is determined, it's likely Iranians will keep looking for ways to sneak around the censorship and surveillance.
"It seems the Rouhani government is also still promising to re-open Telegram, despite someone from the [government] announcing there would be a grand unveiling of a platform with the same usability as Telegram shortly, another attempt by the NIN to provide local alternatives," Mahsa Alimardani, an internet researcher at the British freedom of expression organization Article 19, told Newsweek.