Iran Releases 10 Detained U.S. Sailors: State Television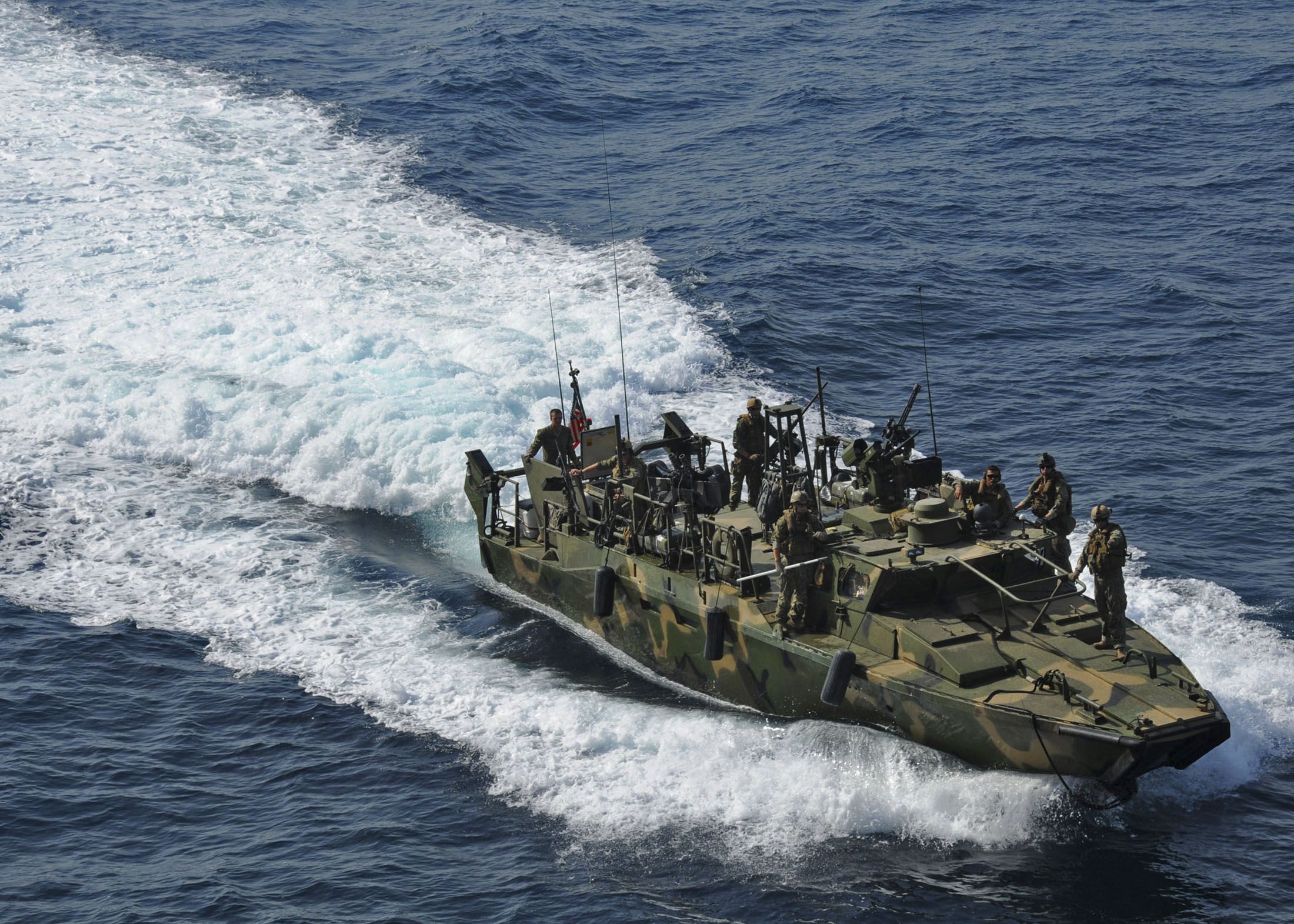 Updated | Iran released 10 U.S. sailors and their vessels on Wednesday after an investigation discovered that they had crossed into Iranian waters by accident, according to a statement released by the Iranian Revolutionary Guards.
"It was determined that the detained American marines did not enter Iranian waters intentionally. Following their apology, they have been released to international waters in the Gulf," an Iranian Revolutionary Guards statement said, as quoted by state television.
State television showed images of the detained sailors, nine men and one woman, sitting in a room on rugs, as well as pictures of their vessels, according to the Agence France-Presse news agency. They were being held at a base on Iran's Farsi Island in the Persian Gulf after their detention on Tuesday. The sailors were part of Riverine Squadron 1, stationed in San Diego and deployed to Bahrain to join the U.S. Navy's 5th Fleet.
"There are no indications that the sailors were harmed during their brief detention," a Pentagon statement said. "The Navy will investigate the circumstances that led to the sailors' presence in Iran."
The diplomatic incident took place ahead of the nuclear deal, agreed between Iran and world powers in July, being fully implemented by the Islamic Republic and crippling sanctions being lifted in return.
A Iranian naval commander, Admiral Ali Fadavi, said, "This trespassing was not hostile or for spying purposes," but they had entered Iranian waters "due to a broken navigation system."