Iran Publishes 47-Page Report Criticizing U.S. Human Rights Record
U.S. politicians and rights groups regularly condemn Iran for its human rights violations, but the Islamic Republic's parliament hit back this week by publishing a report blasting Washington's own record.
The 47-page document accused the U.S. of violating fundamental human rights since the days of the 13 original colonies all the way back in the 1700s.
"Historically speaking, since the thirteen states were a colony of British Empire and slavery had currency there, violation of most fundamental human rights has always been a noticeable characteristic of the U.S. governments. Then, the American white Anglo-Saxons enjoyed rights of which Native Americans, African Americans, Asians, and Latinos were deprived," the report said, according to Iran's state news agency IRNA .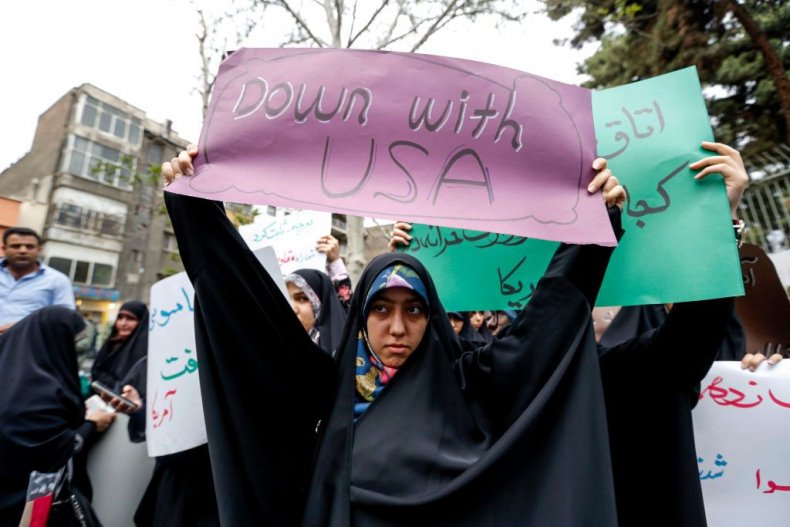 In the 20th century, the U.S. grew in international prominence, becoming a global hegemonic force, the report alleged. The document went on to criticize the U.S. for regularly condemning rights violations committed by foreign nations without addressing its own issues.
"The U.S. has always claimed to be the role model of democracy and human rights for the world," the report underscored. However, the document claimed that this position has been used by the U.S. to interfere in the affairs of other countries. Countries who go against Washington's "arrogant policies and excessive demands" are frequently "accused of violating [a] human right," Iran said.
Despite Iran's criticism, independent watchdogs such as Human Rights Watch (HRW) and Amnesty International also frequently call out the Middle Eastern nation's rights record. HRW's 2018 report on Iran listed a string of problems in the country, such as the arrests of journalists, protesters and political dissidents. Minority religious groups, such as the Baha'i, also face significant discrimination and even imprisonment.
Amnesty's 2017/2018 report on Iran detailed rights violations: "The authorities heavily suppressed the rights to freedom of expression, association and peaceful assembly, as well as freedom of religion and belief, and imprisoned scores of individuals who voiced dissent." The report added that "torture and other ill-treatment" is routinely used by authorities.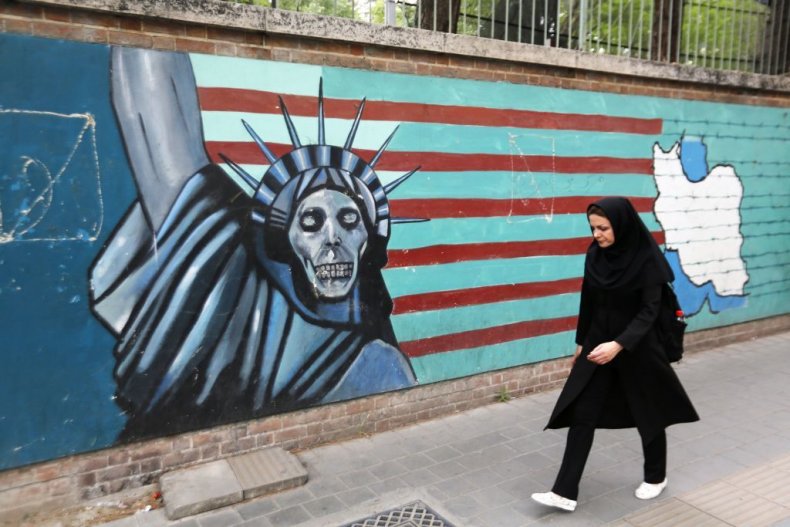 At the same time, the new report from Iran was valid in its representation of historic U.S. policies that oppressed and enslaved minority groups. In the 20th century, the CIA also worked to topple democratically elected governments that opposed Washington's influence. More recently, the CIA, after the attacks of September 11, 2001, used techniques to interrogate prisoners that are now classified as torture.
HRW's 2018 report on the U.S. also alleged that the country "moved backward on human rights at home and abroad." Specifically highlighting the impact of President Donald Trump's administration, the watchdog said "members of racial and ethnic minorities, immigrants, children, the poor, and prisoners" are the most likely groups to suffer abuse in the U.S.