Iran Returns 820,000 'Forbidden' COVID Vaccines Manufactured in U.S.
Iran has decided to return more than 800,000 COVID-19 vaccines because they were made in the United States, a violation of one of their vaccine import promises.
Health Ministry official Mohammad Hashemi told a state television station on Monday that around a million doses of the AstraZeneca vaccine arrived in the country from Poland. However, when it was discovered that the vaccines—considered "forbidden"—were manufactured in the United States, Iranian and Polish authorities agreed to send them back.
"When the vaccines arrived in Iran, we found out that 820,000 doses of them which were imported from Poland were from the United States," said Hashemi. "After coordination with the Polish ambassador to Iran, it was decided that the vaccines would be returned."
According to a letter written by Health Minister Bahram Einollahi, the Polish authorities involved in the shipment plan to "replace the vaccines with ones from an authorised source," although that source has not been confirmed.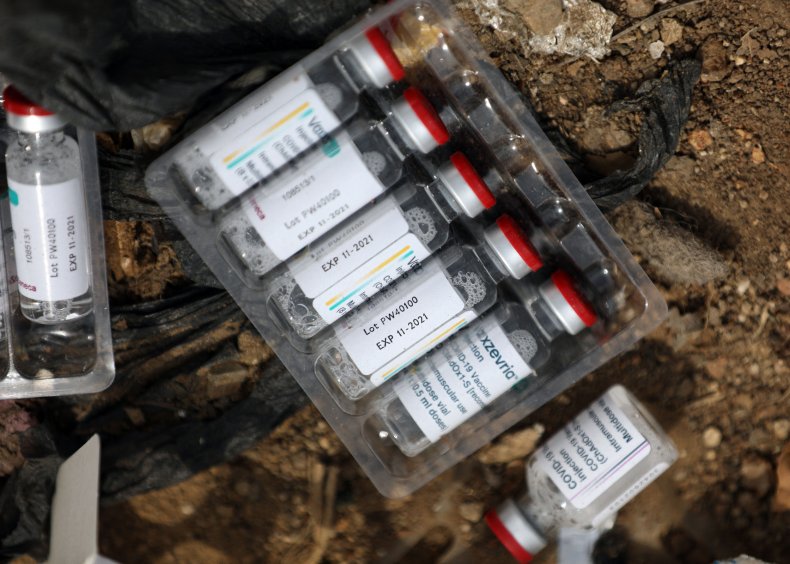 The return of the vaccines goes back to a 2020 ruling by Iranian Supreme Leader Ali Khamenei, who banned any U.S. or U.K-manufactured vaccines in the country. He reportedly called them "forbidden" in the process.
Despite the American and British vaccine bans, Iran does allow other countries to share their vaccines, including Poland, which reportedly apologized for the incident involving the AstraZeneca vaccines. China's Sinopharm, Russia's Sputnik V, and India's Covaxin have been distributed throughout the country.
Iran also has its own COVID-19 vaccine called the COVIran Barekat Inactivated Vaccine, which scientists based in Tehran say is a "potential candidate to induce a strong and potent immune response which may be a promising and feasible vaccine to protect against [COVID-19] infection."
Around 139,778,863 vaccinations have been administered throughout Iran, according to data provided by Johns Hopkins University.Around 90 percent of Iranians above 18 years of age have been given two doses of a COVID-19 vaccine, the country has reported. However, only 37 percent of the same population have gotten a third shot, thus not being fully vaccinated.
In the past day, 19,110 new cases of COVID-19 have been identified and 236 people have died from complications of the virus in Iran, Johns Hopkins said. Since the beginning of the pandemic, Iran has seen almost 7 million cases reported along with 135,276 deaths.
Update 02/22/2022, 5:14 p.m. ET: This story has been updated to include more information on Iran's response to COVID-19.