Iranian President's Son-In-Law, Unlike Trump and Kushner, Backs Down to Nepotism Accusations and Resigns
The son-in-law of Iran's president resigned from a new government post on Monday after lawmakers and many on social media made accusations of nepotism.
Kambiz Mehdizadeh, who is in his early 30s and married President Hassan Rouhani's daughter in August, was appointed on Saturday to lead Iran's geological survey, according to Voice of America. He previously served as an adviser to Iran's Oil Ministry, as well as the Persian Gulf nation's taekwondo federation and national youth organization, and is pursuing a Ph.D. in petroleum engineering.
Although Reza Rahmani, the minister who appointed Mehdizadeh, said his connection to the president had nothing to do with the decision, allegations of nepotism forced him to resign just two days after his new post was announced. "I ask to be relieved of my service so that I can continue my scientific and research activities," Mehdizadeh reportedly wrote in his resignation letter.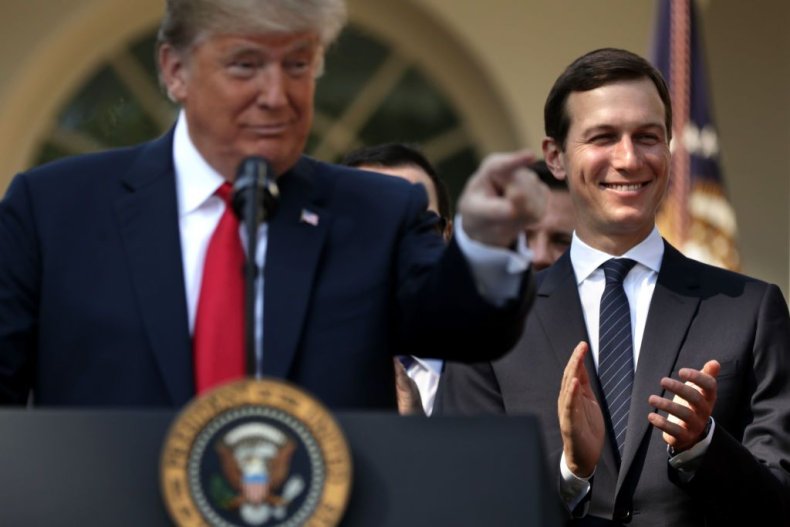 While accusations of nepotism apparently hold sway in the current Iranian regime, such concerns are all but absent from the administration of President Donald Trump. After taking office last year, the president quickly appointed his son-in-law, Jared Kushner, the husband of his daughter Ivanka, as a senior adviser with a wide-ranging portfolio. Despite having no government or diplomatic experience, Kushner was tasked with brokering a Middle East peace agreement as well as making deals with foreign governments on behalf of his father-in-law.
Many administration critics have questioned Kushner's credentials. During an October interview, CNN political commentator Van Jones asked him directly about his qualifications and why Americans should have confidence in his abilities.
"I think the first thing is the president trusts me," Kushner replied. "I think he knows that every task he's given me, from the start of the campaign through, I've been able to do it quietly, I've been able to do it effectively, I've been able to deliver results."
He added, "I don't make a lot of noise. I know noise is sometimes made about me, but I try to keep my head down."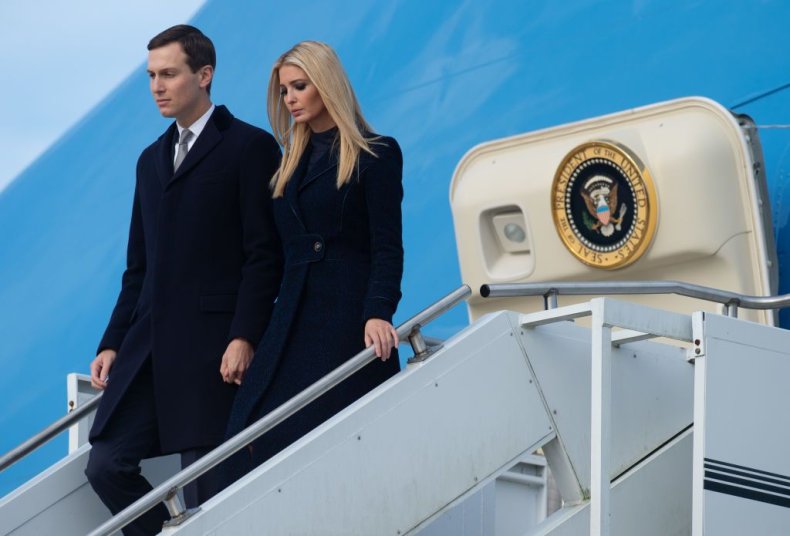 Reince Priebus, Trump's former chief of staff, reportedly warned the president against allowing Kushner to join his administration, pointing out that "nepotism laws existed for a reason." The president's son-in-law's past and current business dealings have caused controversy for the White House. In addition, Kushner saw his security clearance downgraded in February due to questions regarding his background check and his communications with foreign nationals. In May, it was fully restored.
Despite the controversies and questions about his experience, government officials have previously suggested that Kushner holds the keys to the Oval Office. Some have argued that getting to the son-in-law is the best way to reach Trump himself.
On January 21, 2017, the day after Trump took the oath of office, the Justice Department ruled that Kushner's role in the White House did not constitute a violation of federal anti-nepotism laws. The ruling added that the president "enjoys an unusual degree of freedom, which Congress found suitable to the demands of his office."