Iran, Russia Accuse U.S. of Undermining Dollar Internationally as Trump Hails Currency's Strength
Iran and Russia have accused the United States of undermining its own foreign currency, as President Donald Trump hailed its strength on Monday.
Slamming the Federal Reserve for considering a new interest rate hike, Trump, in a morning tweet, said the U.S. dollar was "very strong" and there was "virtually no inflation." His comments came just after a spokesperson for Iran's foreign ministry and his Russian counterpart called out Washington for implementing policies that hurt the dollar's international standing.
"Long-term faith in the dollar is undermined," Russia's Sergey Lavrov said in a radio interview, Tass news agency reported. Lavrov noted U.S. sanctions targeting rivals and allies alike for decreasing global confidence in the currency. "Today everyone starts thinking of how to get rid of the dependence on the dollar," he said.
Bahram Qasemi, a spokesperson for Iran's foreign ministry, made similar remarks. "The White House's policies as well as the problems caused by the role of dollar in financial exchanges, which is used as a political tool for some countries, have made countries conduct their economic collaborations in their national currencies," he said, IRNA reported.
The U.S. dollar has long been the world's top reserve currency and remains key to international trade. However, that dominance appears to be slipping, and even allies in Europe have been pushing to move away from the currency's hold on markets, according to Quartz. Many analysts and some nations have accused Washington of using the dollar as a weapon.
Since the Trump administration renewed sanctions on Iran earlier this year, Europe has moved to create a "special-purpose" financial institution to circumvent punitive financial measures imposed by Washington. "The dollar is not the only currency on earth—we have the euro; others have their own currencies," Federica Mogherini, the European Union's foreign minister, said when announcing the plan in September.
Data from the International Monetary Fund showed that the dollar's popularity as a reserve currency was waning. Although it still makes up the lion's share (62.5 percent) of global reserves, that amount has fallen sharply from a high of nearly 73 percent in 2001.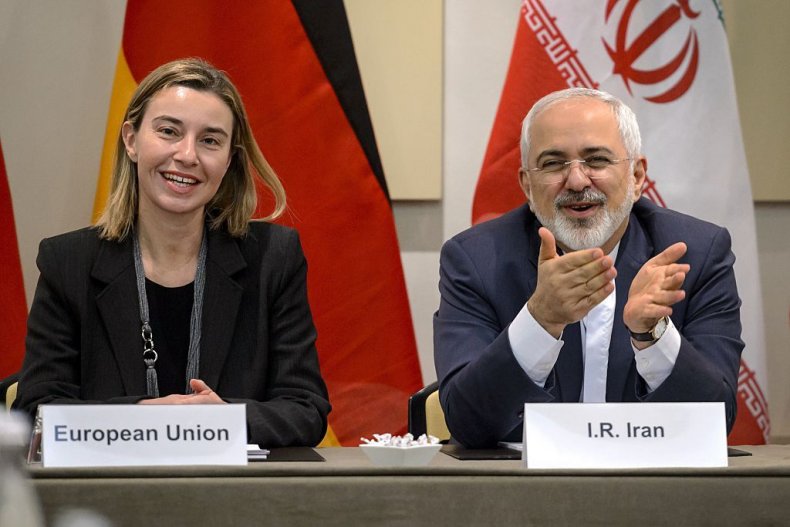 Larry Fink, who runs Blackrock, the world's biggest money manager, said earlier this year that as Trump moved "from multilateralism to unilateralism," that "could lead to a deep desire to get another payment system," which he predicted could end in a "real dollar crisis." Ray Dalio of Bridgewater Associates, one of the world's largest hedge funds, issued a similar warning in September. "We have the privileged position of being able to borrow in our own currency because we have the world's leading reserve currency," he told Bloomberg. "We are risking that by our finances."
Morgan Stanley, a multinational investment bank and financial services company, also predicted at the end of November that the U.S. dollar would depreciate in 2019. Hans Redeker, the multinational's global head of foreign exchange strategy, pointed to mounting U.S. debt, which has jumped significantly under the Trump administration.
"When you create debt, you need to find somebody to buy it," Redeker said, according to CNBC, "and that means you need to look into the global availability of capital." Redeker noted that "global availability of capital is in sharp decline."