Iran Threatens to Attack Saudi Arabia if the Kingdom Does Anything 'Ignorant'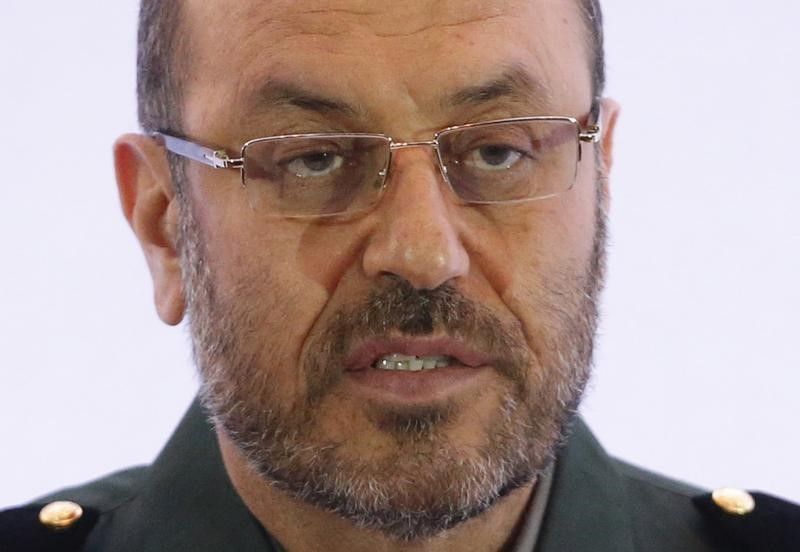 Iran will hit back at most of Saudi Arabia with the exception of Islam's holiest places if the kingdom does anything "ignorant," Tehran's defense minister was quoted as saying Sunday after a Saudi prince threatened to move the "battle" to Iran.
"If the Saudis do anything ignorant, we will leave no area untouched except Mecca and Medina," Iranian Defense Minister Hossein Dehghan was quoted by the semi-official Tasnimnews agency as saying.
"They think they can do something because they have an air force," he added in an apparent reference to Yemen, where Saudi warplanes regularly attack Iran-aligned Houthi forces in control of the capital Sanaa.
Dehghan, speaking to Arabic-language Al-Manar TV, was commenting on remarks by Saudi Deputy Crown Prince Mohammed bin Salman, who said Tuesday any contest for influence between the Sunni Muslim kingdom and the revolutionary Shi'ite theocracy ought to take place "inside Iran, not in Saudi Arabia."
Saudi Arabia and Iran compete for influence in the Middle East and support rival groups in Syria's civil war. Iran denies Saudi accusations that it sends financial and sometimes armed support to groups hostile to Riyadh around the Arab world.
In unusually blunt comments in a nationally televised interview on Tuesday, Prince Mohammed ruled out any dialogue with Iran and pledged to protect his conservative kingdom from what he called Tehran's efforts to dominate the Muslim world.
"We know that we are a main goal for the Iranian regime," he said. "We will not wait until the battle becomes in Saudi Arabia but we will work to have the battle in Iran rather than in Saudi Arabia."