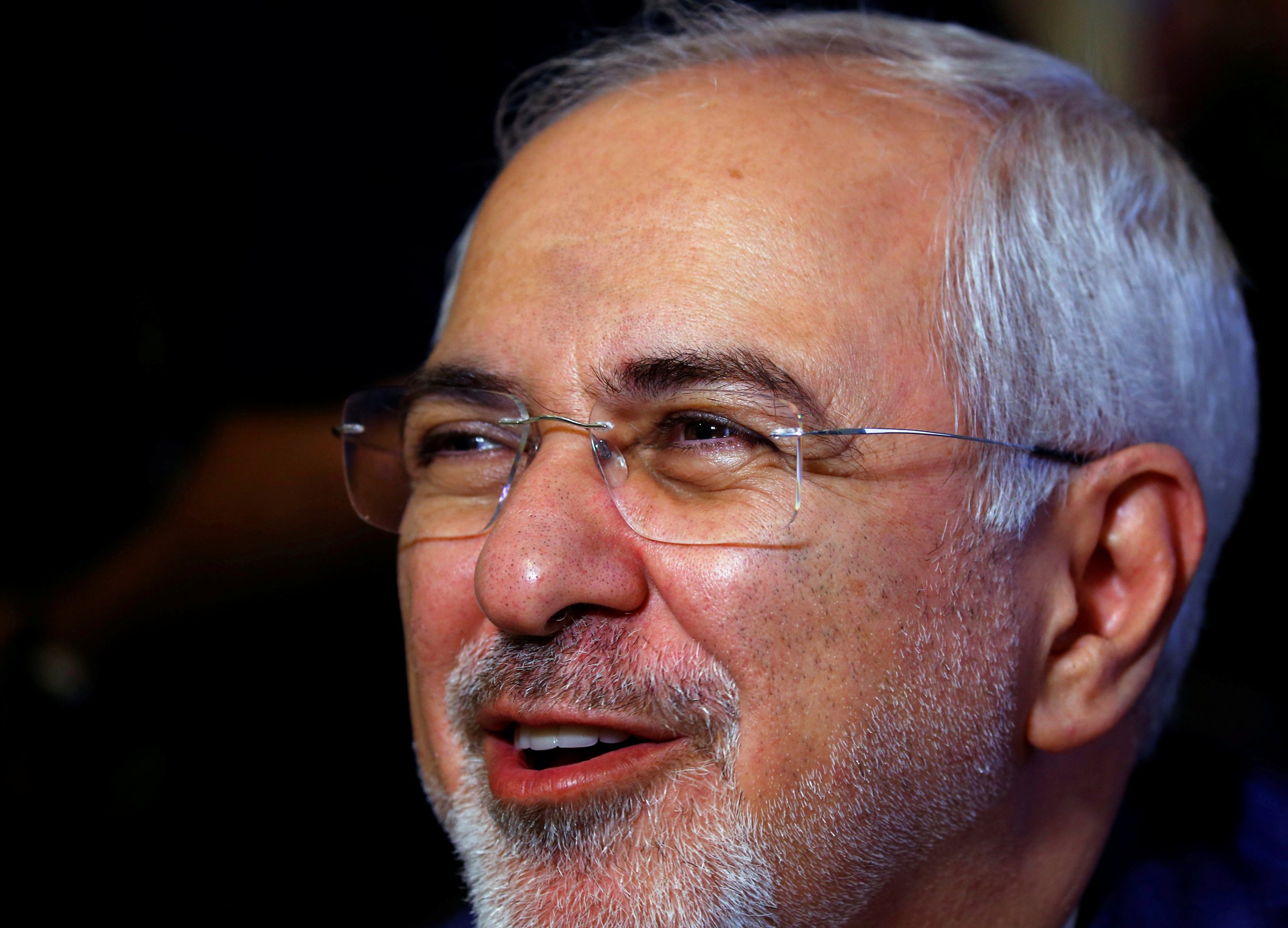 Updated | Iran's foreign minister said Tuesday his country is prepared to open a dialogue with regional rival Saudi Arabia, but the kingdom appeared not willing to engage.
Both major oil producers, Iran is a majority-Shiite Muslim country and Saudi Arabia is majority-Sunni Muslim. and they have been locked in a battle for influence for decades. Their rivalry has increasingly come into the spotlight as their allies shape conflicts throughout the Middle East. Ties between the two gradually worsened and were cut entirely early last year, but Iranian Foreign Minister Mohammad Javad Zarif said Tuesday his country would be willing to let bygones be bygones and start talks aimed at ending the wars that plague the region.
Related: Iran's military tells West it's not scared of being attacked, would win any war
"We are prepared to cooperate with Islamic countries on all issues that are important to the Islamic world," Zarif told Arabic-language news outlet Al Maydeen.
"If the Saudi government is ready to turn the page, Iran is ready for that as well," he added.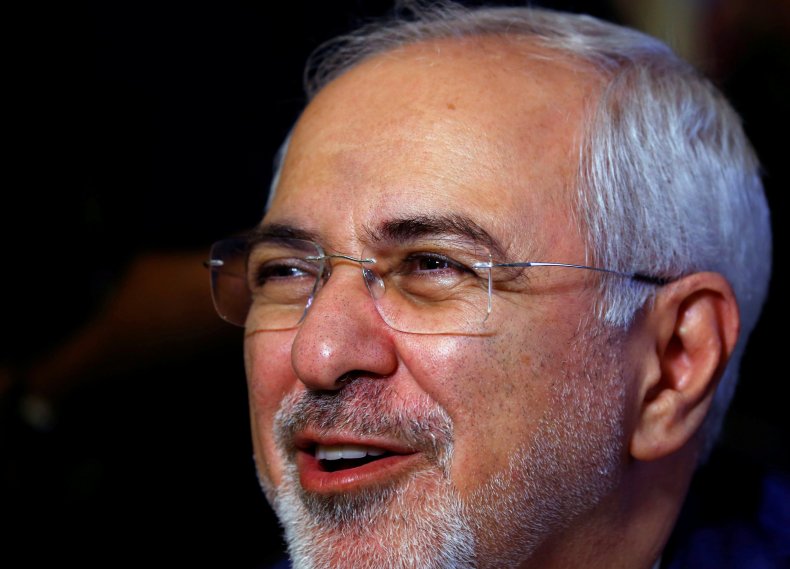 The countries accuse each other of fueling sectarianism and instability in the Middle East—especially in Bahrain, Syria and Yemen, where they support opposing factions. Zarif said Tuesday that a dialogue could perhaps "end the violence in Syria, the repression in Bahrain and the irrational war in Yemen." He also called for Saudi Arabia's support in ending violence against Rohingya Muslims in Myanmar.
Zarif's comments echo remarks made by the minister last month during an extraordinary session of the executive committee of the Organization of Islamic Cooperation, of which Iran and Saudi Arabia are members, in Istanbul. Zarif called for re-establishing a relationship between the two countries and even shook the hand of his Saudi counterpart, Adel al-Jubeir. Zarif later said the two may soon swap diplomatic visits.
Jubeir shot down this idea on Tuesday, however. The top Saudi diplomat dismissed the possibility of rekindling ties between the two nations, saying that Iran would first need to rework its foreign policy and that any recent diplomatic visits occurred solely on the basis of coordinating the return of Iranian worshipers to the annual Islamic pilgrimage, known as Hajj, which Tehran boycotted last year due to a deadly 2015 stampede.
"The comments of the foreign minister are laughable," al-Jubeir told reporters in London, according to Reuters. "If Iran wants to have good relations with Saudi Arabia, it has to change its policies. It has to respect international law."
"At this time, we do not see...that they're serious about wanting to be a good neighbor," he added.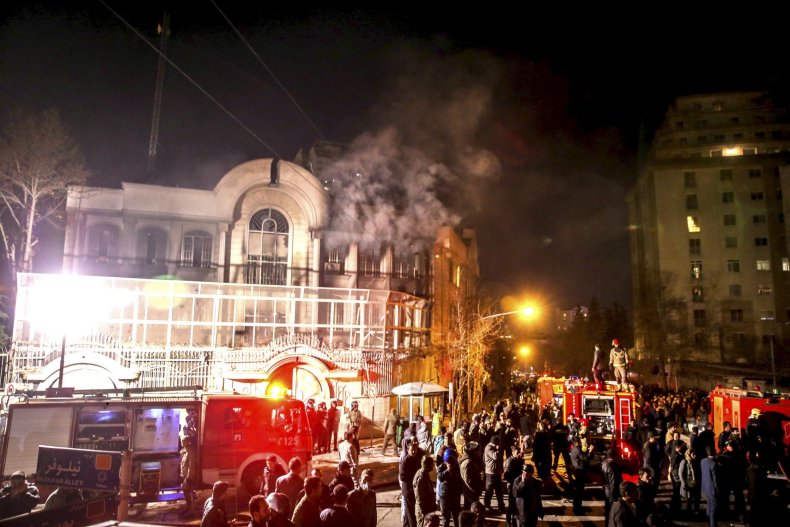 In Bahrain, Saudi Arabia is a close ally of the ruling Khalifa family, which accuses Iran of stirring unrest among the small island nation's Shiite Muslim majority. In Yemen, Saudi Arabia backs exiled President Abdu Rabbu Mansour Hadi and has launched a campaign against the Zaidi Shiite Muslim Houthi movement that displaced him in 2015. (Saudi Arabia accuses Iran of supporting the movement.) In Syria, Saudi Arabia supports various insurgent groups attempting to overthrow President Bashar al-Assad, an ally of both Iran and Russia, since 2011.
During Tuesday's interview with Al Mayadeen, Zarif also hailed the Syrian military's recent lifting of a three-year siege by the Islamic State militant group (ISIS) on soldiers and civilians trapped in the eastern city of Deir Ezzor. Assad's success against foreign-backed rebels and jihadists in Syria has raised concerns among Saudi Arabia, Israel and the U.S. that Iranian influence is expanding in the region.
This article has been updated to reflect the fact that Bahrain has a majority-Shiite Muslim population.