Iran Say, U.S. Says: Conflicting Accounts of Sanctions in Nuclear Deal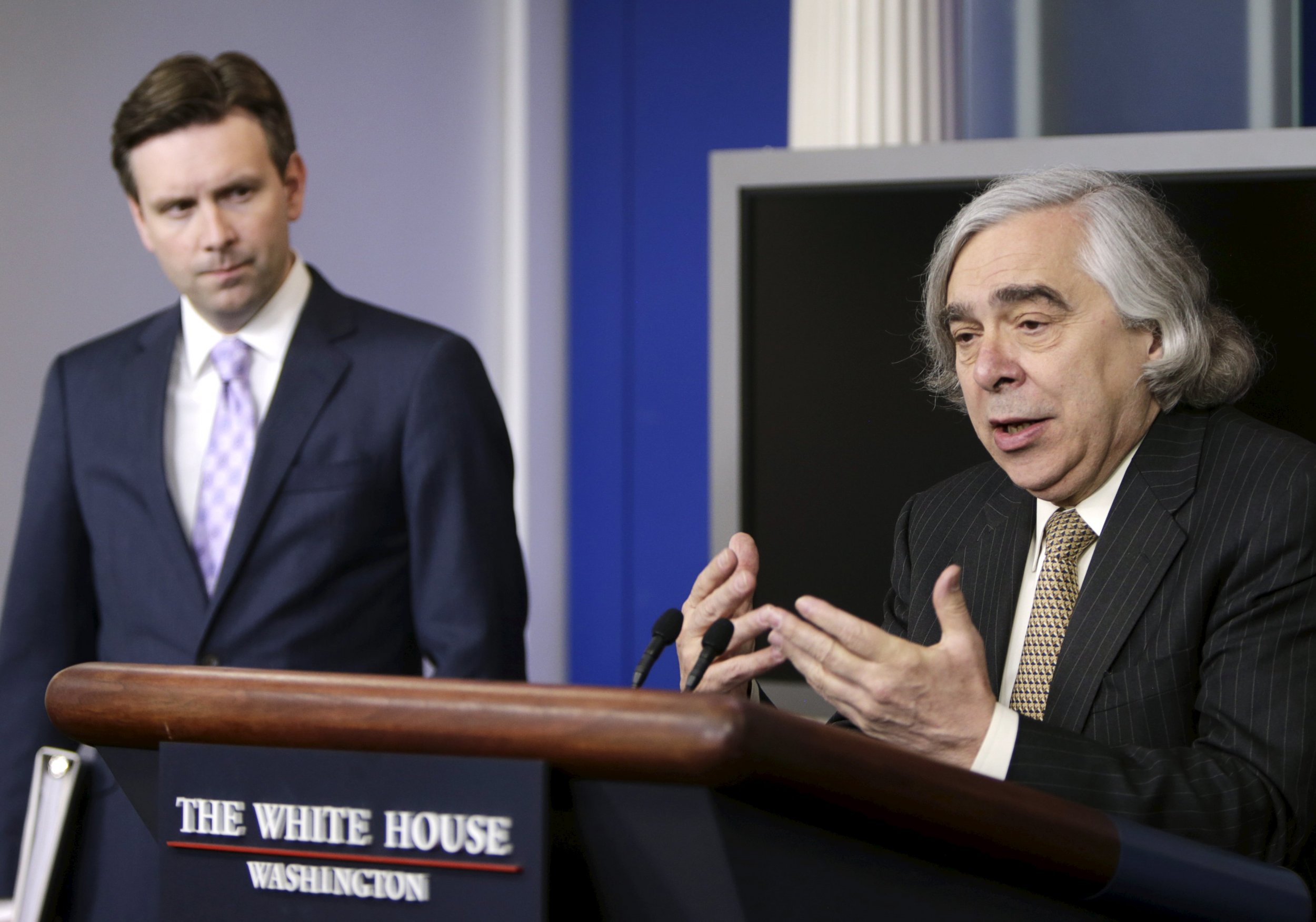 (Reuters) - After Iran and world powers agreed last week to a framework deal on curbing Iran's nuclear program in return for sanctions relief, Tehran and Washington seem to have different interpretations over how that will be done.
Many details must still be hammered out, including the pace and extent of sanctions removal, ahead of an end-June deadline for a final deal.
Below is a summary of U.S. and Iranian accounts on how quickly sanctions would be removed in case of a deal.
U.S. VIEW
According to a 'fact sheet' released by the United States after the framework deal was announced, "Iran will receive sanctions relief, if it verifiably abides by its commitments."
U.S. and European sanctions related to Iran's nuclear program will be suspended after the International Atomic Energy Agency verifies that Iran has met all its commitments under the agreement. Sanctions can "snap back" if Iran "fails to fulfill its commitments."
U.N. Security Council resolutions related to Iran's nuclear program will be lifted "simultaneous with the completion, by Iran, of nuclear-related actions addressing all key concerns (enrichment, Fordow, Arak, PMD, and transparency)."
U.S. officials have said the suspension of sanctions will take months to a year, depending on confirmation of Iran's compliance with a final deal.
(Sources: Reuters, U.S. State Department)
IRAN'S VIEW
Iran's top negotiators have repeatedly said that sanctions relief would not be implemented in phases, as claimed by the United States. Instead, the Iranians insist, all nuclear-related United Nations resolutions, as well as U.S. and EU nuclear-related economic and financial sanctions, will be lifted immediately once a comprehensive nuclear accord is signed.
Iranian foreign minister Mohammad Javad Zarif has disputed the U.S. 'fact sheet,' saying he had protested the issue with U.S. Secretary of State John Kerry.
An Iranian version of a 'fact sheet' released to Iranian media following the framework accord said the following: "After the implementation of the Comprehensive Joint Plan of Action, all of the U.N. Security Council resolutions will be revoked, and all of the multilateral economic and financial sanctions by the EU and unilateral sanctions by the United States, including financial, banking, insurance, investment, and all related services in various fields including oil, gas, petrochemicals, and automobile manufacturing will immediately be annulled."
The Iranian statement adds: "Sanctions against real and legal individuals, organizations, government and private institutions under related nuclear sanctions on Iran including the Central Bank, other financial and banking institutions, SWIFT, Islamic Republic shipping and airlines, and oil shipping will immediately be lifted in a comprehensive manner."