Iran Says Enemies Used Lizards to Spy on Nuclear Program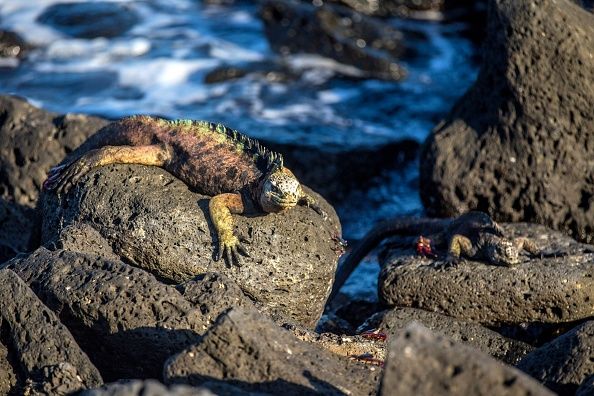 Iran's Western enemies used lizards that "attract atomic waves" to spy on the country's nuclear program, the former chief-of-staff of Iran's military announced Tuesday.
Speaking to local reporters, Hassan Firuzabadi, a senior adviser to Iran's Supreme Leader Ayatollah Ali Khamenei, said that the West frequently spies on Iran using tourists and environmentalists.
"Several years ago, some individuals came to Iran to collect aid for Palestine.... We were suspicious of the route they chose," Firuzabadi told local media, AFP reports.
"In their possessions were a variety of reptile desert species like lizards, chameleons.... We found out that their skin attracts atomic waves and that they were nuclear spies who wanted to find out where inside the Islamic Republic of Iran we have uranium mines and where we are engaged in atomic activities," Firuzabadi said.
The accusations come in the wake of reports that a Canadian-Iranian environmentalist and academic, Kavous Seyed Emami, allegedly committed suicide in an Iranian prison after being accused of spying on the country.
Though there is little evidence that Emami was a spy, the accusations of spy craft and lizards fit with a pattern of paranoia in Iran.
"The evidence isn't there that he was a spy," Benjamin Radd, a Middle East expert at UCLA, told Newsweek. "But the trials and hearings are behind closed doors, the defense is limited in terms of what it can do or say."
Radd continued, "The extent of whether [the accusations are] true or not isn't the issue, due process isn't given and there is no transparency. Iran is hyperparanoid that there are attempts to undermine it, so they are going to suspect as many as they can."
Human rights groups have called for an independent investigation into Emami's death.
"If they had any evidence that he did something wrong or he exchanged any information, they would have made it public," Omid Memarian, a New York–based Iran expert, told Newsweek.
"It's just a bogus charge. They are cynical about dual nationals and academics that travel abroad and have influence in the society they work in."
Meanwhile, scientists cast doubt on whether lizards can be used to spy on nuclear facilities.
"The claim that lizards 'attract atomic waves' is nothing that I have ever heard of, and it sounds totally bogus to me," James Andrews, a scientist at the Vermont Amphibion Atlas, told Newsweek.
In previous years, the U.S. has used electronic sensors installed in the ground in Iran to spy on the country's nuclear program. The military has also floated the idea of using genetically modified plants for spy work in areas deemed unsuitable for traditional sensors.
Both the U.S. and Russia, among other countries, have used dolphins for military operations and espionage. In 2000, Ukraine also sold military dolphins to Iran, according to the BBC.