Iran Says 'Half of Americans Are Ashamed of Their Government' Because of Donald Trump
Iranian President Hassan Rouhani criticized controversial policies of President Donald Trump's administration, saying the Republican leader's actions had turned half of the U.S. population against him.
As the U.S. voiced support for scores of Iranians protesting the country's ailing economic situation, Rouhani spoke defiantly Thursday at a meeting following the launch of the second phase of Iran's Persian Gulf Star Refinery in the southern port city of Bandar Abbas. The Iranian president derided Trump's forced separation policy for undocumented families apprehended at the U.S.-Mexican border (recently nixed by an executive order), his construction of a massive wall there and his recently-approved travel ban against a mostly, majority-Muslim group of nations.
"Before us is a person who separates a mother from her child, is against Islam and Muslims, and boasts about a wall on the U.S.-Mexican border," Rouhani said, according to the semi-official Tasnim News Agency.
"Today, half of Americans feel ashamed of their government and if we poll them, we will find out that they are dissatisfied with their government and the White House," he added.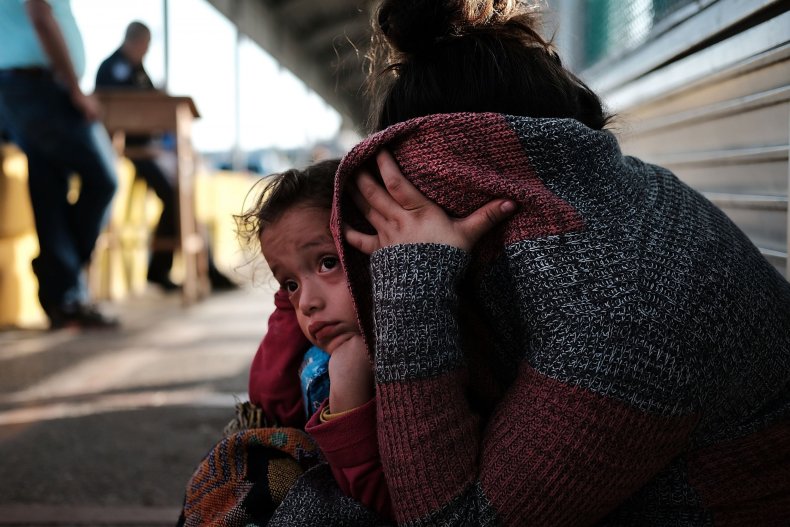 The U.S. and Iran's tumultuous history once again neared a crisis point last month as Trump pulled out of a landmark nuclear deal that saw Tehran cut nuclear production in exchange for major sanctions relief. Trump called the agreement "the worst deal ever" and accused Iran of using its funds to support its ballistic missile program and to support militant groups abroad—two activities not covered by the 2015 accord.
Trump's decision to exit, while backed by U.S. allies Israel and Saudi Arabia, was met with significant opposition abroad. Fellow nuclear deal signatories China, France, Germany, Russia and the U.K. called on Trump not to renege on the U.S. commitment and have attempted to salvage the deal with Iran in the wake of the U.S. departure. At home, a Reuters poll published May 8—the day Trump announced his decision to abandon the agreement—that only 29 percent of adults supported the move.
Reuters also featured on Wednesday the most recent roundup of Trump's overall approval rating, gathered by France's Ipsos Group. The poll found that 45 percent of people in the U.S. approved of Trump's job so far as president, with 51 percent saying they disapprove. The figures also found that for the first time since last year, immigration was a top issue.
Rouhani's remarks Thursday were not the first instance of Iran commenting on the Trump administration policy of separating parents and children detained at the border. Hours before Trump signed an executive order ending the policy, Iranian supreme leader Ayatollah Ali Khamenei himself spoke out, telling parliamentarians that "one cannot watch with a sound state of mind these children crying on TV. How can they commit such a crime of separating children from their mothers for the excuse of implementing some policy? This shows how evil they really are."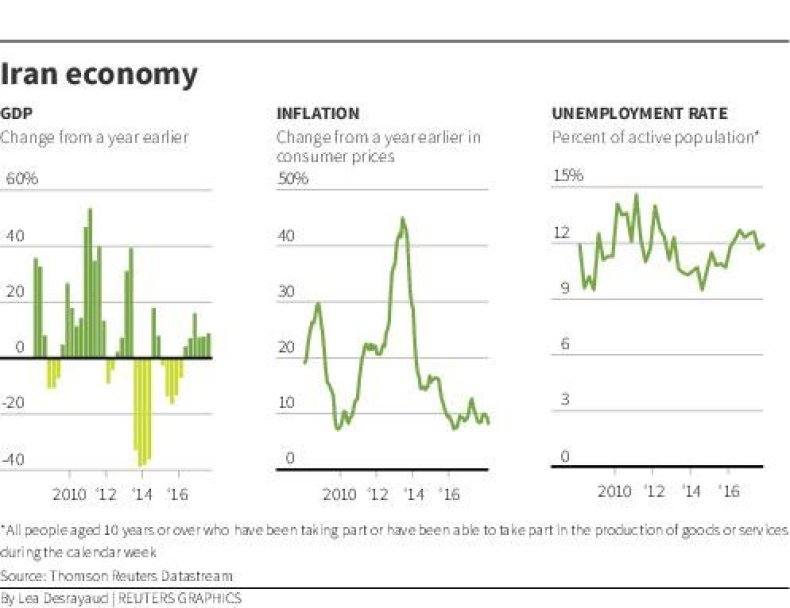 The Iranian government, however, is facing its own bout with domestic dissatisfaction. Rouhani's promises of economic reform have not delivered significant change for Iranians and the re-introduction of U.S. sanctions was likely to stifle the cautious stream of foreign investment that entered as a result of the nuclear deal. Thousands of protesters have swarmed the capital, demonstrating against rising prices and the collapse of the country's currency.
While those taking the street have largely directed their grievances on the economy rather than the ruling theocracy itself, Secretary of State Mike Pompeo blamed the Iranian government's military involvement in the region as well as its "corruption, injustice & incompetence" in a tweet Wednesday backing the demonstrations. Iranian MP Behrooz Bonyadi also criticized Iran's involvement in Syria, where Tehran has sent troops and mobilized Shiite Muslim militias to support Syrian President Bashar al-Assad's war on rebels and jihadis.
"Today we are seeing that Assad has increased his harmony with [Russian President Vladimir] Putin in such an outrageous way that he even conceals the presence of martyrs of the shrines in Syria, Bonyadi said during a heated speech in parliament, according to BBC Persian. "It's not unlikely that these two political pawns may sacrifice us at the altar of [Israeli Prime Minister Benjamin] Netanyahu and Trump."
Rouhani, Khamenei and other leading Iranian figures have addressed the concerns of protesters by instituting a focus on supporting local industry. The Iranian government and others have also warned of the potential involvement of the U.S., Israel, Saudi Arabia and exiled dissident group the People's Mujahedin of Iran as instigators in the current unrest.