Iran Says It Has Concluded Its Response To U.S. Strike, Does Not Seek Escalation
After Iran launched a missile attack against air bases in Iraq that housed U.S. and coalition forces, Iran's Foreign Minister Mohammed Javad Zarif tweeted that Iran was finished fighting and was not actively pursuing any kind of escalation to the conflict.
"Iran took & concluded proportionate measures in self-defense under Article 51 of UN Charter targeting base from which cowardly armed attack against our citizens & senior officials were launched," Zarif tweeted. "We do not seek escalation or war, but will defend ourselves against any aggression."
Newsweek reached out to the Ministry of Foreign Affairs of the Islamic Republic of Iran for comment but did not receive a response in time for publication.
Iran's Revolutionary Guard claimed responsibility for Tuesday evening's missile strikes on Ayn al-Asad Air Base and other sites in Erbil, claiming it was "revenge" for the killing of Iranian Major General Qassem Soleimani. Soleimani was the target of a drone strike near the Baghdad International Airport Thursday. American leaders said Soleimani was in the process of planning attacks against U.S. interests.
President Donald Trump did not speak publicly about the missile strikes but said via Twitter that he would speak on Wednesday morning.
The Iraqi Parliament voted Sunday to remove all U.S. forces from Iraq, an ousting of approximately 5,200 troops. But President Donald Trump insisted the troops would remain in the country.
"At some point, we want to get out," Trump said at the White House Tuesday. "But this isn't the right point."
Trump also threatened to impose harsh sanctions against Iraq. "We will charge [Iraq] sanctions like they've never seen before, ever," Trump said. "It'll make Iranian sanctions look somewhat tame."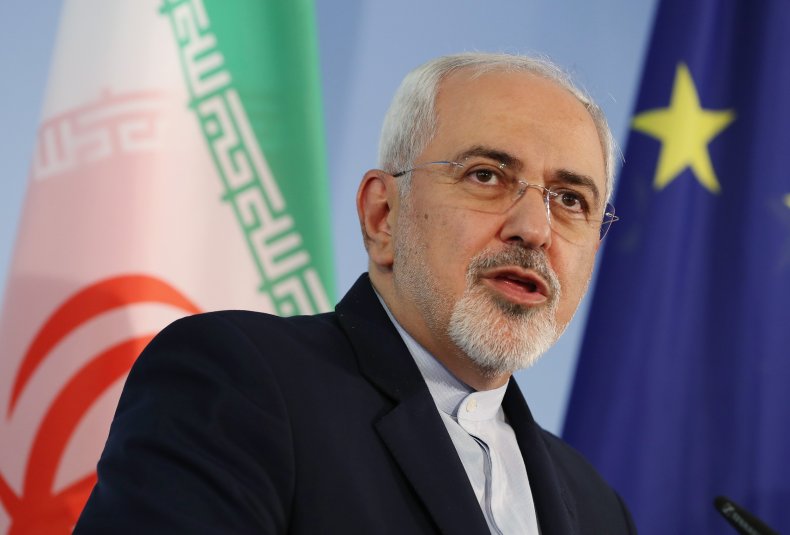 At Soleimani's funeral on Tuesday, the leader of Iran's Revolutionary Guard Hossein Salami said Iran would take "a hard and definitive revenge" against the United States.
Zarif told CBS News Tuesday that unlike Trump's administration, which he described as "a regime that has no respect for international law [and] threatens to commit war crimes," Iran would only respond against what Zarif referred to as "legitimate targets."
Zarif also denied that Iran engaged in backing proxy forces to commit violent acts throughout the Middle East region.
"We do not have proxies," Zarif said. "You must have seen in the streets of Iraq that we have people, not proxies. Those people are not controlled by us because they're not our proxies. They're people with emotions, independent thinking, and that is why I said, what they will do is not controllable by Iran."
Commenting about the aftermath of Iran's attack on Twitter, Trump said, "So far, so good!"
"All is well," Trump tweeted on Tuesday night. "Missiles launched from Iran at two military bases located in Iraq. Assessment of casualties & damages taking place now. So far, so good! We have the most powerful and well equipped military anywhere in the world, by far! I will be making a statement tomorrow morning."