Iran Says its Ready for Nuclear Talks in New Test for Biden's Mideast Policy
Iran will resume nuclear talks "before the end of November," its chief nuclear negotiator Ali Bagheri Kani announced in a tweet on Wednesday.
On Wednesday, Bagheri Kani met with the European Union's External Action Service Deputy Head, Enrique Mora, in Brussels where they discussed resuming nuclear talks, CNN reported, following a suspension after six rounds of discussion in June. Prior to this meeting, Iran held talks in Vienna with Germany, France, Russia, the United Kingdom, and indirectly, the United States.
The negotiations could see the revival of the Iran Nuclear Deal, known formally as the Joint Comprehensive Plan of Action (JCPOA) which was terminated during Donald Trump's presidency. Under this program, Iran curbed its nuclear development activities in exchange for a lifting of economic sanctions.
Resurrecting the deal has stood among the top priority within the Biden administration's international agenda since the president hit the campaign trail. Last month, officials with the State Department told CNN they were working on "contingency plans," and Secretary of State Antony Blinken issued a strong statement saying the U.S. would not wait forever.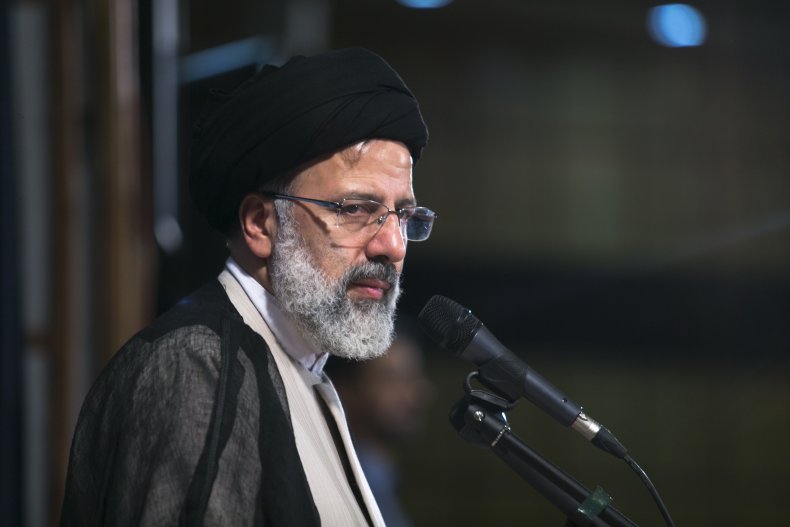 "I'm not going to put a specific date on it, but with every passing day and Iran's refusal to engage in good faith, the runway gets shortened," Blinken said earlier this month. "We continue to believe that diplomacy is the most effective way to do that, but it takes two to engage in diplomacy."
In order to revive the JCPOA, Iran would have to eliminate a large portion of its nuclear fuel stockpile and curb its development of technologies that could be used to manufacture nuclear weapons. In turn, Washington would need to roll back Trump-era restrictions that shook Iran's economy.
During last month's United Nations General Assembly, Iranian President Ebrahim Raisi gave a speech where he insisted that his country was not developing nuclear weapons and tossed blame at the United States by leaving the deal.
When asked about the resumed JCPOA talks, White House press secretary Jen Psaki said the country was committed to a "diplomatic path forward." She said the Biden administration will continue to trust Europe's role in the process as it determines the next steps toward forming a new deal.
"I will leave it to the negotiators to determine when the next round of discussions will be. Our framing continues to be for compliance, and we'll leave it up to the Europeans and our negotiators to determine when the next step will be," Psaki said.