Iran Says Saudi Arabia Will 'Suffer More' Over Yemen War as U.S. Sends Kushner to Kingdom
Iran offered a fresh warning to rival Saudi Arabia on Wednesday, just as President Donald Trump's senior adviser and son-in-law Jared Kushner traveled there to talk regional affairs.
Ali Akbar Velayati, one of Iranian supreme leader Ayatollah Ali Khamenei's top aides, condemned Saudi Arabia's role in Yemen, where the kingdom is trying to wrest control of the critical port city of Al-Hodeidah from the Houthis, a rebel Zaidi Shiite Muslim officially known as Ansar Allah. Velayati dismissed media reports suggesting the Saudi-led coalition, which includes local allies and the United Arab Emirates, were winning the crucial battle.
"The Yemenis' situation is triumphant and we are witnessing their advances every day," Velayati told reporters in Tehran, according to the semi-official Tasnim News Agency.
"The role of the Houthis and the resistant army of Yemen has been very influential, so that after three years of bombardment [by the Saudi-led coalition], today, they are much stronger than the first day of the war," he added. "The Emiratis and Saudis should know that if they continue this unequal war, they will suffer more than today."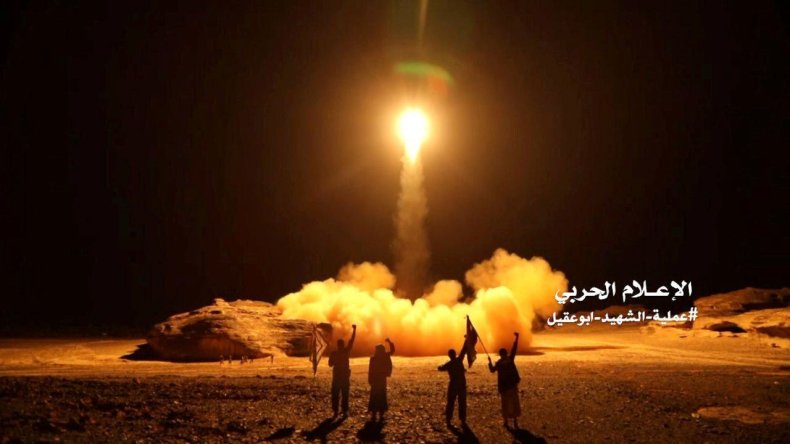 The Houthis first entered the Yemeni capital of Sanaa in 2014, amid widespread protests against Yemeni President Abed Rabbo Mansour Hadi. Hadi replaced longtime Yemeni President Ali Abdullah Saleh, who himself was ousted by popular demonstrations in 2012, but the incoming leader found himself beset by insurgencies, accusations of corruption and economic woes. Hadi fled to the southern city of Aden in 2015 and Saudi Arabia mobilized a coalition to begin bombing the Houthis later that year.
Saudi Arabia and the U.S. consider the Houthis to be a proxy for the countries' mutual foe, Iran, and have accused Tehran of supplying the Yemeni militia with the ballistic missiles they have used to target Saudi cities. Iran has offered political support for the Houthis, but denies any military backing in the three-year struggle that has mostly been a stalemate, despite a deepening of what the United Nations has described as the "world's worst humanitarian crisis."
Related: Trump's New Army? Saudi Arabia in Talks to Build Syria Arab Force, Report Says
A day before Saudi Arabia began to report victories at the Al-Hodeidah International Airport on Saturday, Senators Mike Lee (R-AZ) and Bernie Sanders (I-VT) sent a letter to Defense Secretary James Mattis calling on the Pentagon to "immediately disclose the full extent of the U.S. military role in the Saudi-led war against Yemen's Houthis." A report published last month in The New York Times suggested the U.S. may be secretly contributing troops to the conflict.
Trump, a close ally of Saudi Arabia, has defended the kingdom's military role there and has approved over $100 billion in arms deals to his conservative Sunni Muslim partner. As Kushner and Special Representative for International Negotiations Jason Greenblatt met with Saudi Arabian Crown Prince Mohammed bin Salman Wednesday, they discussed tightening ties between Washington and Riyadh.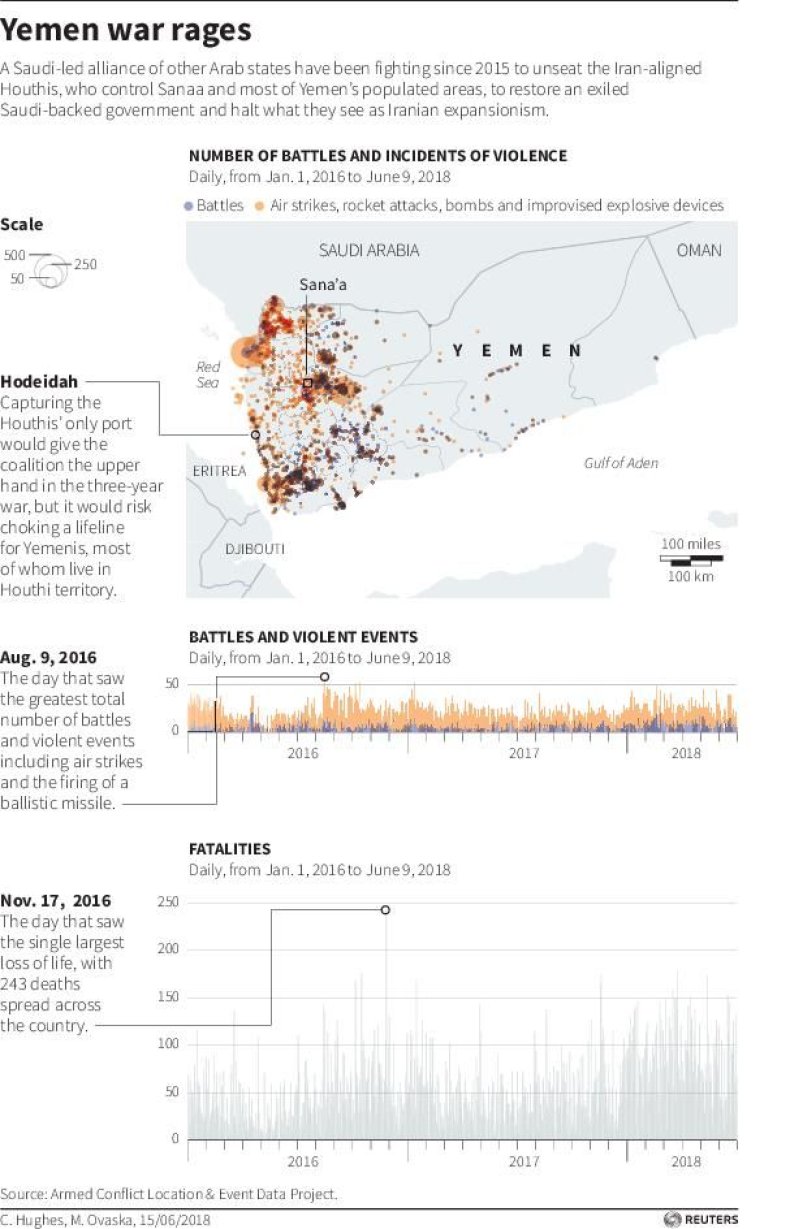 "Building on previous conversations, they discussed increasing cooperation between the United States and Saudi Arabia, the need to facilitate humanitarian relief to Gaza, and the Trump Administration's efforts to facilitate peace between the Israelis and Palestinians," a White House statement on the meeting read.
Trump has alienated a number of Middle Eastern and Muslim nations, including key allies, by deciding to move Washington's embassy in Israel from Tel Aviv to Jerusalem, a disputed holy city also claimed by Palestinians as their capital. The move was met with violent demonstrations that saw the deadliest day in Gaza in years as Israelis opened fire on protesters armed with stones.
The U.S. and Israel blamed Palestinian Islamist movement Hamas for the bloodshed, but the United Nations Human Rights Council criticized Israel for its lethal response. As a result of what U.S. ambassador to the U.N. Nikki Haley called "a cesspool of political bias" against Israel, the U.S. announced Tuesday it would withdraw from the international body, making it the first country to ever do so voluntarily.