Iran Says U.S. 'Even Worse' Than ISIS After Bombing Supreme Leader's Allies in Syria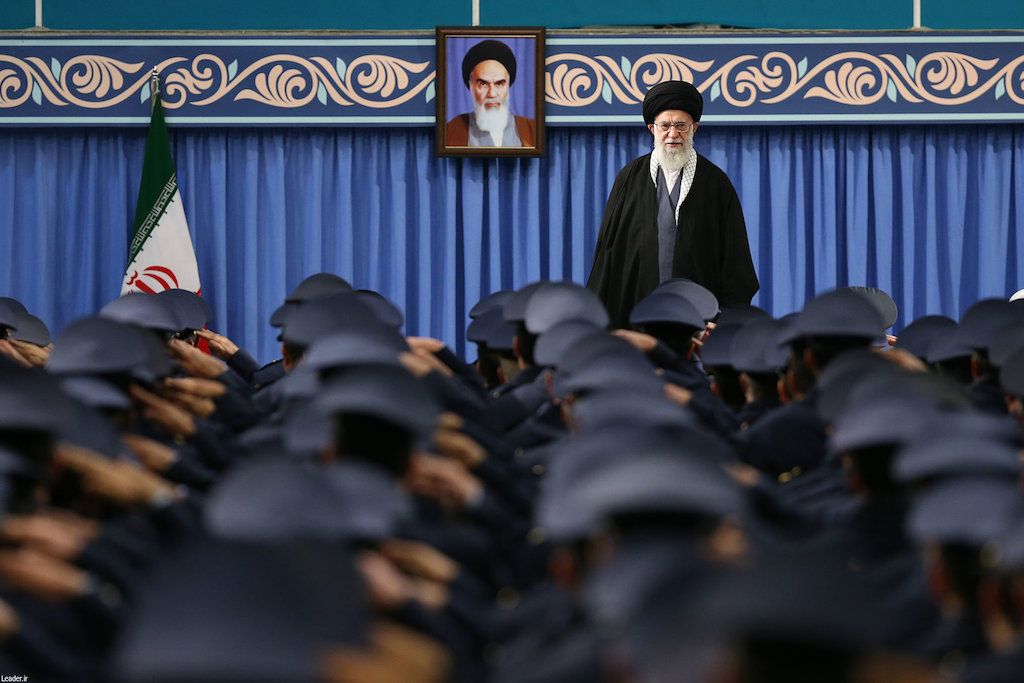 Iranian supreme leader Ayatollah Ali Khamenei condemned U.S. foreign policy across the Middle East, accusing Washington of destabilizing the region through its intervention.
Khamenei made the remarks Thursday while addressing a gathering of air force commanders in Tehran, which last month was rocked by protests that Iran suspected of being partially instigated by the U.S, Israel and Saudi Arabia. The top cleric said the U.S. had created the Islamic State militant group (ISIS), which once claimed nearly half of Iraq and Syria, and the U.S. was responsible for the death and destruction it caused. In response, he said, Iran's primary goal was to "stand against cruelty and corruption at the international level and to discredit" the U.S.
Related: What will Saudi Arabia do about Iran? The Crown Prince could not make his move
"Today, the U.S. government is the cruelest and most merciless system in the world, which is even worse than the savage ISIS members," Khamenei told the commanders on the 39th anniversary of the air force's founding, according to the semiofficial Tasnim News Agency.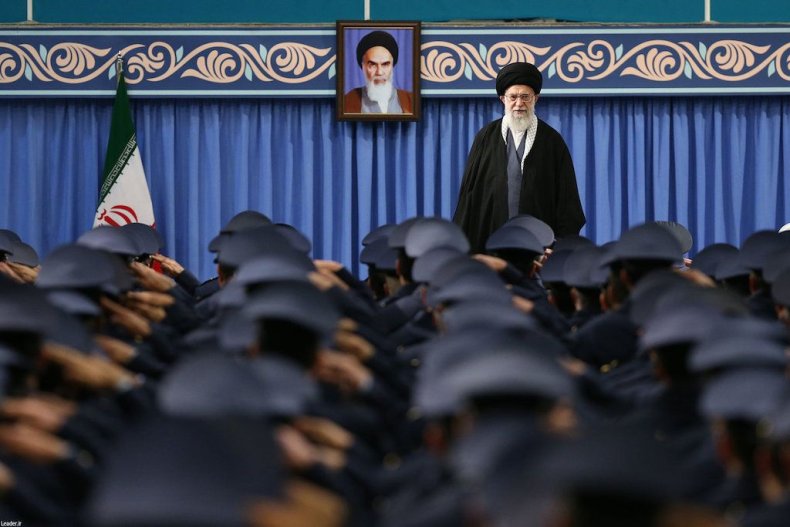 ISIS has its roots in Iraqi jihadi groups, especially Al-Qaeda in Iraq, that rose in the wake of the U.S. invasion and occupation of the country in 2003. After toppling Iraqi President Saddam Hussein, the U.S. struggled to stabilize the country and faced regular attacks from ultraconservative Sunni Muslim groups such as Al-Qaeda as well as other revolutionary Shiite Muslim groups backed by Iran. As ISIS consolidated control over large parts of Iraq, both U.S.-backed and Iran-backed forces fought alongside one another to defeat the militants in every major city they held.
The U.S. and Iran also fought ISIS in neighboring Syria but did so in separate campaigns that sometimes clashed with each other. The U.S. initially funded Syrian rebel groups trying to oust Syrian President Bashar al-Assad, an ally of Tehran and Moscow, but later switched to supporting mostly Kurdish groups after the majority-Arab Sunni Muslim uprising became increasingly radical.
Throughout Syria's nearly seven-year civil war, Kurdish militias fought both alongside and against the Syrian military, which is supported by Russian air cover and various pro-government militias, many of which were backed by Iran. The Syrian military also allowed Kurdish fighters to cross through government territory in order to combat a Turkish invasion and the insurgent Free Syrian Army supporting it.
Recent violence between pro-Syrian government forces and the Pentagon-backed Syrian Democratic Forces, the name given to the Kurd-dominated coalition fighting ISIS, threatened to open a new front during an already intense period of the prolonged conflict. In an incident that both sides blamed the other for instigating, a clash Wednesday in the eastern province of Deir Ezzor left one Syrian Democratic Forces fighter wounded from enemy fire and up to dozens of pro-Assad fighters dead as a result of U.S.-led coalition airstrikes.
Russia and Syria quickly accused the U.S. of protecting an ISIS pocket east of the Euphrates River, but the U.S.-led coalition dismissed those allegations and later launched airstrikes on ISIS positions near the Iraqi border. Additional clashes between pro-Syrian government fighters and the U.S. coalition were reported Friday.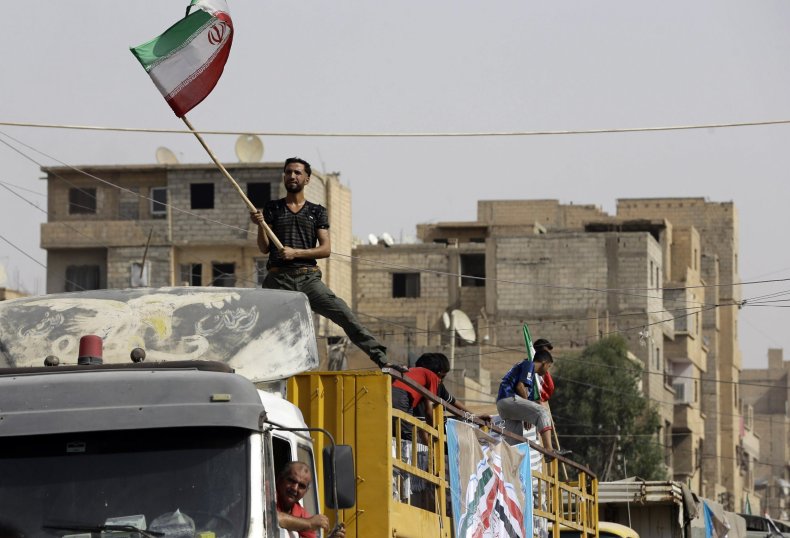 In his speech on Thursday, Khamenei also blasted the U.S. for backing Israel over Palestine; for a Saudi-led war on Shiite Muslim rebels known as the Houthis in Yemen; and for undermining a landmark 2015 nuclear treaty signed under the administration of President Barack Obama. His successor, President Donald Trump, has instituted a much more hard-line position against Iran, which Trump has accused of funding terrorism and developing ballistic missile technology that compromised regional security.
Iran compared the Trump administration's rhetoric to that of former President George W. Bush, leading up to the Iraq War in 2003. In his "America First" national security strategy released in December, Trump referred to Iran as an "evil dictatorship" that, along with nuclear-armed North Korea, was "determined to destabilize regions, threaten Americans and our allies, and brutalize their own people."