Iran Says U.S. Will 'Not Expect' What Happens If Trump Leaves Nuclear Deal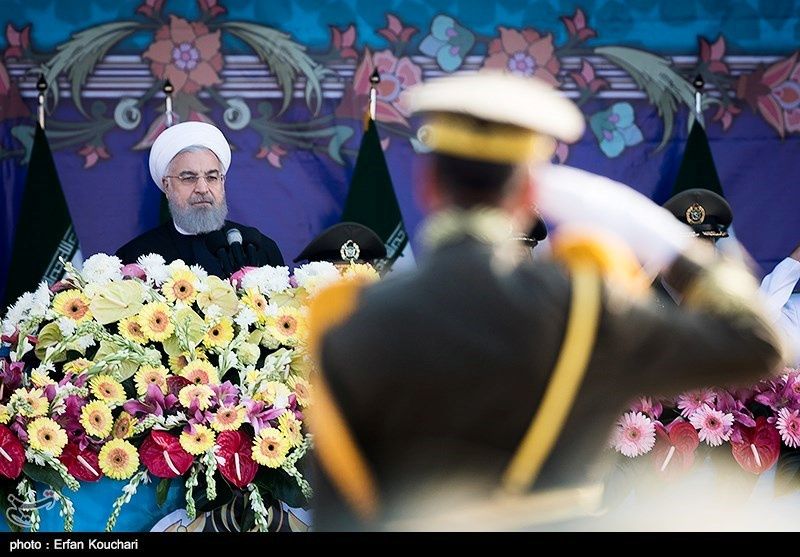 Iran said Saturday it is prepared for a potential U.S. exit from a landmark nuclear agreement, but warned there would be consequences that President Donald Trump and his administration may not have anticipated.
Iranian President Hassan Rouhani railed against Trump's potential decision to withdraw the U.S. from the 2015 deal, which could happen as early as next month as the White House demands a renegotiation of its terms. Rouhani championed the unprecedented agreement with Trump's predecessor, former President Barack Obama, agreeing to cut nuclear development in exchange for sanctions relief, but Trump has said the arrangement did not go far enough to address Iran's missile activity and support for militant and political movements abroad.
Related: Iran Tells Israel: 'Our Fingers Are on the Trigger, Missiles Are Ready to Launch,' as Syria Tensions Mount
In a speech broadcast via state-run news, Rouhani said that the Atomic Energy Organization of Iran had for months arranged contingency plans in response to the decisions of U.S. officials, including "actions that they might expect and actions they might not expect," as the semi-official Mehr News Agency reported.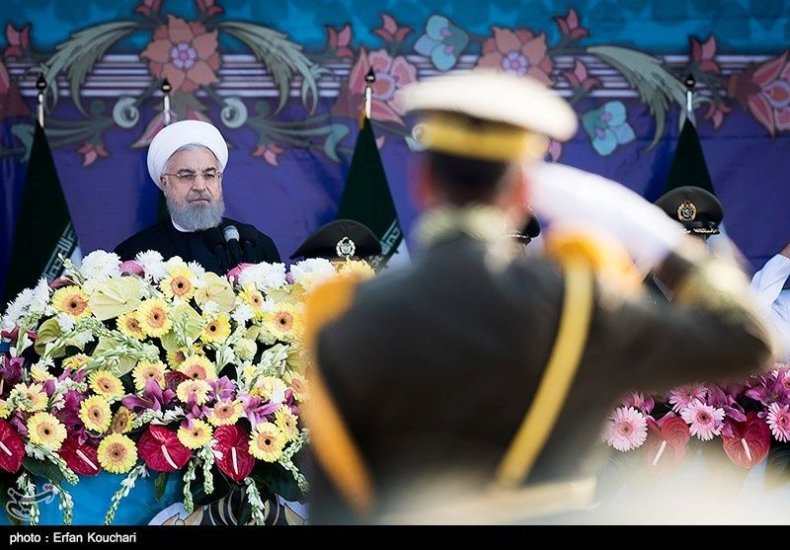 Iranian Foreign Minister Mohammad Javad Zarif, who was deeply involved in negotiating the deal with the Obama administration and other signatories, revealed Iran may restart nuclear production during an interview set to air Sunday. The diplomat told CBS News' Face the Nation that "We have put a number of options for ourselves, and those options are ready, including options that would involve resuming at a much greater speed our nuclear activities."
"Those options are ready to be implemented and we will make the necessary decision when we see fit," he said, later adding that "Obviously the rest of the world cannot ask us to unilaterally and one-sidedly implement a deal that has already been broken."
Iran has always maintained that its nuclear program was only for energy purposes, not for the production of nuclear weapons as leading foes the U.S, Israel and Saudi Arabia have alleged. As Trump came to office early last year, however, Washington and Tehran have increasingly clashed over the nuclear deal as well as a greater contest for influence across the Middle East.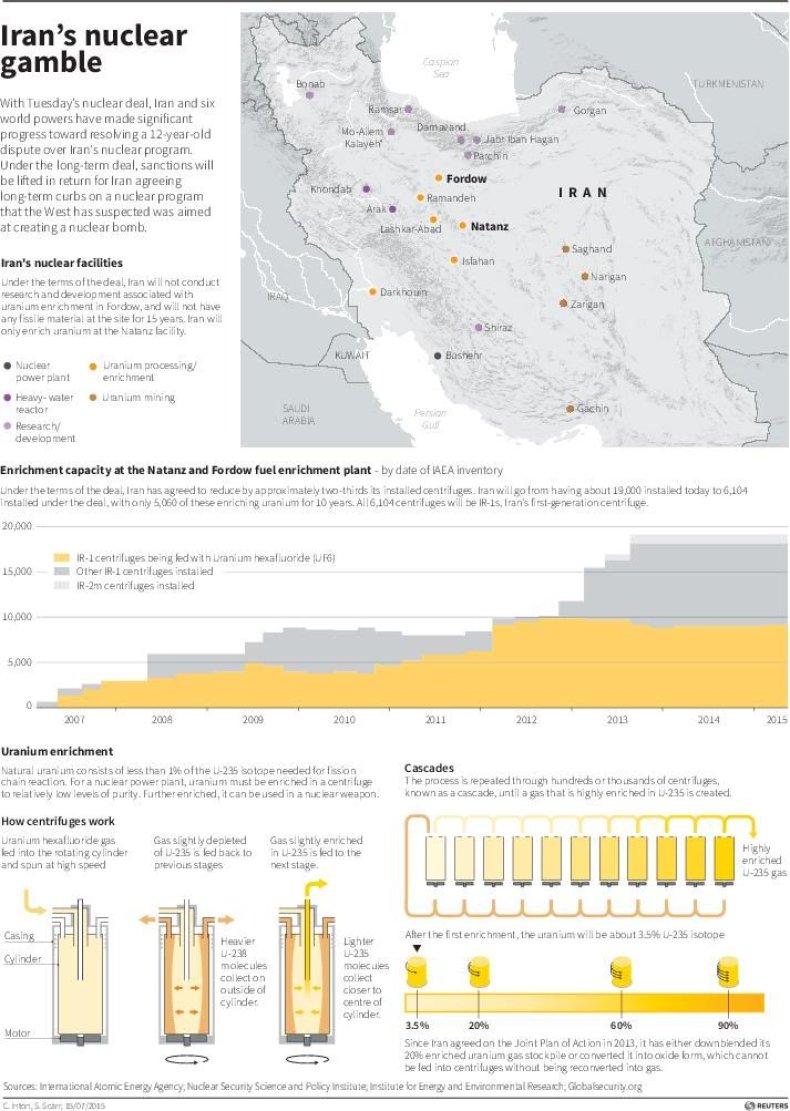 The U.S. and Iran are both involved in the battle against the Islamic State militant group (ISIS), but differ over their post-war visions of Iraq and Syria, where tensions between international actors have worsened with the demise of the jihadis. Syrian President Bashar al-Assad's victories against rebels and jihadis have allowed his Iranian allies to establish a military presence in the country, a development that concerns neighboring Israel.
After Israeli jets killed several Iranians in an airstrike on an airbase in central Homs province last week, the second-in-command of Iran's elite Revolutionary Guards warned Friday that "our fingers are on the trigger and the missile are ready to launch." Brigadier General Hossein Salami said such escalations could lead to an all-out war and also joined fellow Assad ally Russia in condemning a tripartite U.S., U.K and French cruise missile strike against Syrian facilities suspected of being involved in developing chemical weapons.