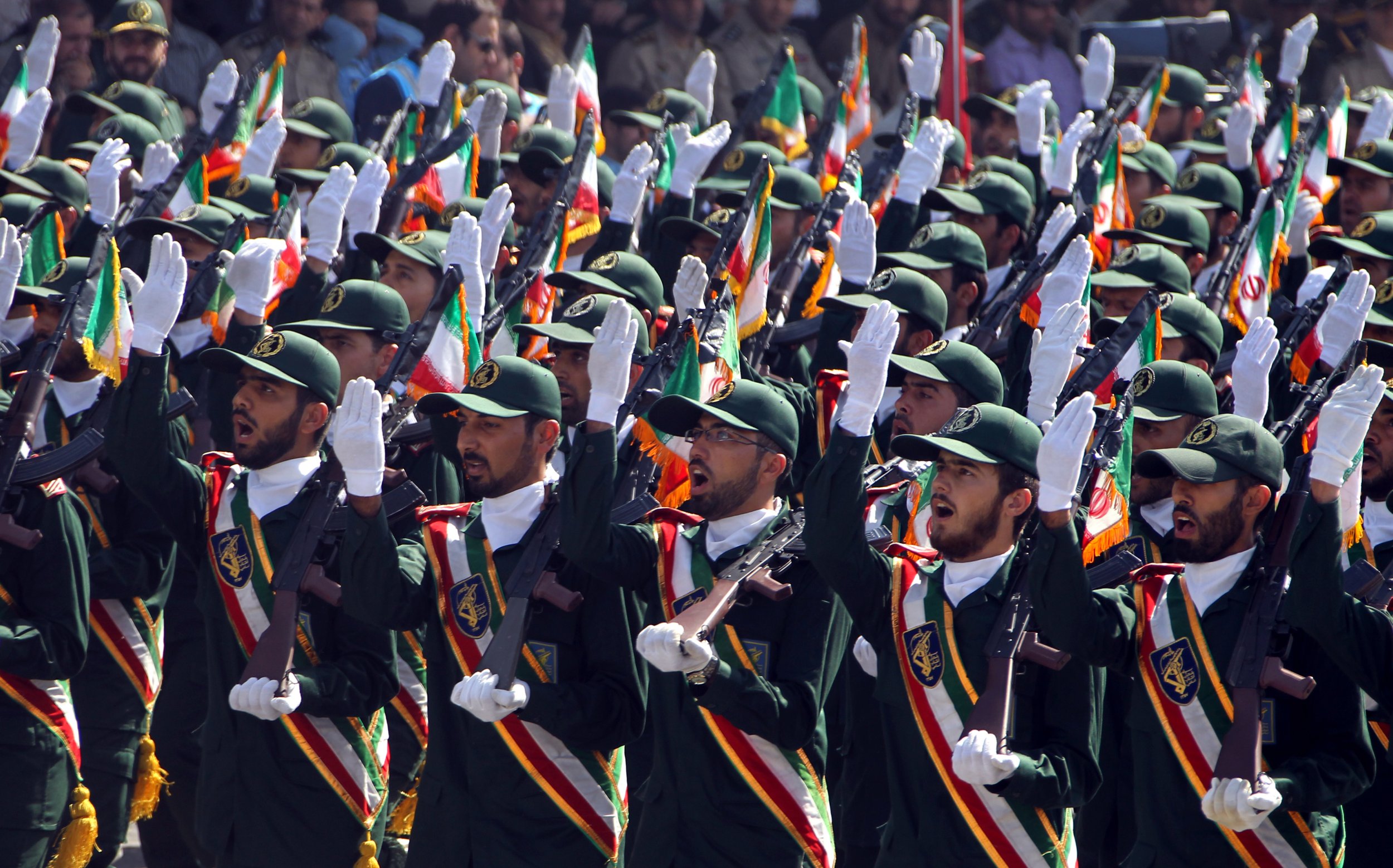 Iranian security forces on Tuesday thwarted a cell linked to the Islamic State militant group (ISIS), killing three members and seizing suicide belts and weapons.
Authorities killed the three men at a house in the city of Kermanshah, located some 60 miles from the Iraqi border, the governor of the province of the same name, Asadollah Razani, told IRNA state news agency.
The governor added that authorities arrested another ISIS suspect in the same province, while several other arrests of ISIS supporters were made. Kermanshah is majority Sunni-Kurdish, meaning that it has provided fertile ground for Sunni insurgents against the Shia regime of Iran.
Iran is aiding the regime of Syrian President Bashar al-Assad in Syria alongside the Russian air force as the civil war drags into its sixth year. While Russia is predominantly carrying out airstrikes against ISIS and rebel groups in northern Syria, Iran is estimated to have thousands of ground troops supporting the Syrian army.
Iran also supports Iraqi militias aiding the Baghdad government of Prime Minister Haider al-Abadi in the fight to oust ISIS from the country. The Iranian regime has said that ISIS is targeting the country, detailing the dismantled of a number of terrorist plots in different Iranian cities.
In a documentary aired on Iranian state TV in July, it was alleged that operatives linked to the Islamic State militant group (ISIS) were to carry out a coordinated assault on Iranian cities, including Tehran, during Ramadan after being paid 600,000 euros ($669,210).
The documentary showed interviews with two militants, who revealed an alleged plan to bomb up to 50 locations in and around the Iranian capital, as well as other locations in Iran.
It also aired hidden camera footage showing the militants purchasing materials used to make explosive devices that could be used in suicide bombs and vehicle bombs.