Iran, Israel, Hamas and Hezbollah: How the Islamic Republic is Shoring Up Relations Between Israel's Enemies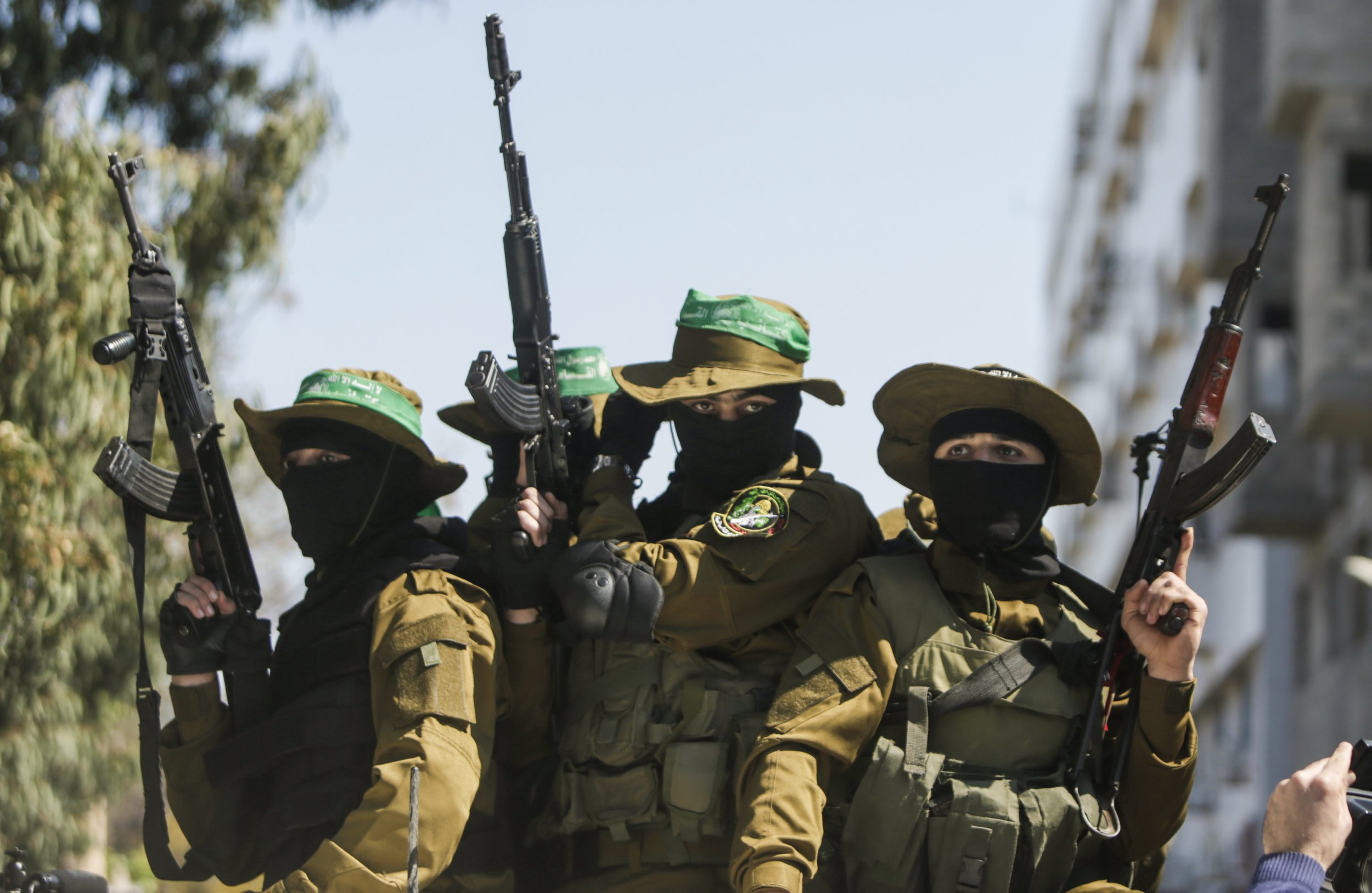 Iran is seeking to consolidate its network of influence across the Middle East and attempting to broker a reconciliation between Palestinian militant group Hamas and the embattled Syrian president Bashar al-Assad, after the two had a bitter falling out over the Syrian civil war.
Hamas had an established base in Damascus, Syria, where many of its leaders remained even after the group assumed power in the Gaza Strip in 2007. However the Syrian civil war saw the Sunni militant group, an affiliate of the Muslim Brotherhood, break with the Alawite president (a sect of Shia Islam) and back Sunni rebels attempting to oust the government in Damascus, leading to the group's governing body to relocate to Qatar in 2012.
Iran is attempting to negotiate a reconciliation through its Lebanese proxy, the militant group Hezbollah, according to Associated Press reports.
Iran is one of Syria's key backers, and has provided Damascus with extensive economic and military support in its fight against rebel groups, with Hezbollah sending fighters to back Syrian government forces.
After the split with Damascus, Iran cut funding for Hamas.
Hamas officials have held three meetings with Hezbollah leader Sheikh Hassan Nasrallah and relations have normalized as attempts to rebuild relations with the Syrian regime continue, according to a Lebanese politician with close ties to the Syrian government cited by AP.
If successful, the negotiations would shore up a weak spot in Iran's arc of influence across the region, with its allies opposed to Israel and Gulf states backed by the U.S.
The push to restore ties follows Yehiyeh Sinwar's assumption of Hamas leadership in the Gaza Strip.
One expert said that the aim of the reconciliation is to strengthen Hamas's military wing.
"Sinwar makes the decisions now and that helps him apply his vision. His goal is develop the abilities of the movement's military," Hamza Abu Shanab, a Hamas specialist, told AFP.
Economic crisis and increasing isolation is forcing Hamas to reach out to rivals Fatah, as well as mend relations with Iran and hold talks with Egypt, the news agency reported Friday.
The Gaza strip is currently under an economic blockade from Israel and Egypt, who claim they want to prevent Hamas importing weapons. Economic pressure from Gulf states against backer Qatar have restricted another funding stream to Hamas.
Designated as an international terrorist organization by Israel, the United States and European Union, the group has fought three wars against Israel since 2008.