Iran Military Will Send Ships Near U.S. Waters to 'Wave the Flag,' Just as Navy Did in Gulf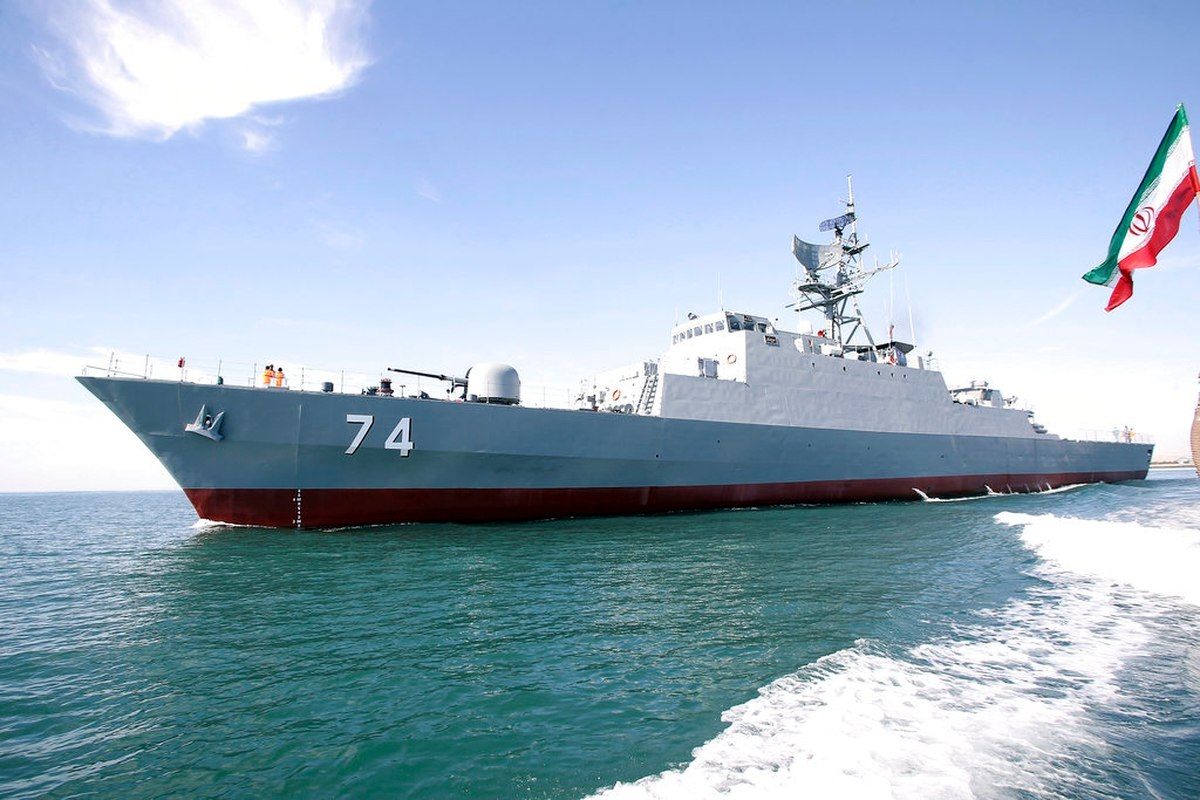 An Iranian naval leader has vowed to send warships into the Atlantic in response to repeated U.S. deployments in the Persian Gulf.
Iranian Rear-Admiral Touraj Hassani Moqaddam told the official Islamic Republic News Agency in an interview Friday that the new Sahand destroyer would be sent out West following the Persian new year in March. He noted, "The Atlantic is a far route, and it is likely that this Iranian naval mission will take five months to complete" and would be part of a larger mission ordered by Iranian supreme leader Ayatollah Ali Khamenei.
"Through the continuous presence of its strategic forces, the Islamic Republic of Iran's Navy will implement the commands of the commander-in-chief, to preserve and protect the interests of the Islamic Republic of Iran in distant waters, to wave the flag of the Islamic Republic of Iran, to neutralize the project of Iranophobia and to ensure the safety of the maritime shipping lanes," Moqaddam added, stressing that the goals were all peaceful.
The news came, however, as tensions between Washington and Tehran continued to deteriorate over the former's decision to scrap a landmark nuclear deal and reimpose strict sanctions in response to Iran's alleged ties to revolutionary Shiite Muslim movements across the Middle East and its ballistic missile development.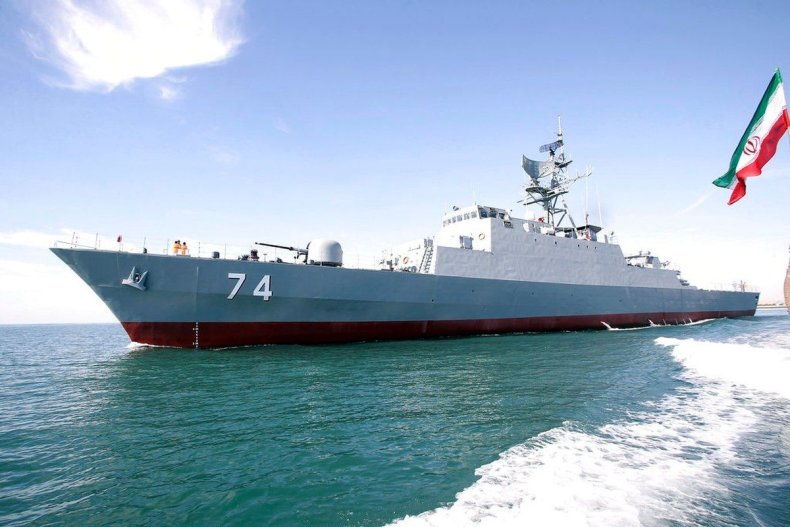 The U.S. and Iran have been at odds since the 1979 Islamic Revolution that overthrew the West-backed monarchy reinstalled by the CIA in a 1953 coup, and the 444-day hostage crisis that ensued at Washington's embassy in Tehran. The two countries cut diplomatic relations and largely abandoned public diplomacy until the announcement of the nuclear accord eventually reached between them, alongside China, France, Germany, Russia and the United Kingdom.
Nevertheless, President Donald Trump was an outspoken critic of the deal and eventually scrapped the agreement in May, despite criticism from its other signatories. Tensions over new economic restrictions on Iran's beleaguered economy have been exacerbated by the U.S., Israel and Saudi Arabia's efforts to curb Tehran's influence in countries like Lebanon, Iraq, Syria and Yemen, where Iran claimed influential political allies—some of which were designated terrorist organizations by Washington and nearly all of which have been sanctioned to some degree.
Iran has dismissed U.S. threats to reduce the country's oil exports to zero and, should this happen, has warned it would block shipments through the nearby Strait of Hormuz, the world's busiest oil route.
The Persian Gulf region has been the scene of tense encounters between U.S. and Iranian naval forces. Last month, the U.S. Nimitz-class nuclear-powered supercarrier USS John C. Stennis and its strike group entered the region just as Iran launched the final phase of its Payambar-e Azam, or "Great Prophet": 12 war games in the Strait of Hormuz.
The Pentagon's presence in the Persian Gulf has long inspired Iran to send its own warships to waters closer to the U.S. In January 2014, then-Iranian navy commander Rear Admiral Habibollah Sayyari vowed to send a flotilla to the Atlantic, as did his successor, Rear Admiral Hossein Khanzadi, in November 2017.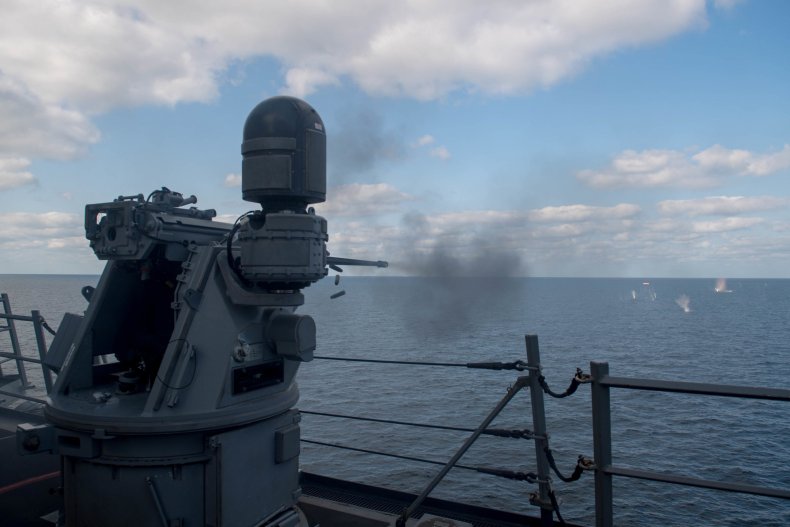 Moqaddam first announced last month that the Sahand, a new domestically manufactured destroyer said to be fitted with a helicopter pad as well as missiles capable of targeting air, land and sea, would be coming to the Atlantic. One of the planned destinations he mentioned was Venezuela, where Russia had just sent two Tupolev Tu-160 strategic bombers and several other aircraft as part of a bilateral air exercise that stirred frictions reminiscent of the Cold War in the Caribbean and Latin America.
Moqaddam's latest news follows a spat regarding Iran's plans to launch a space vehicle that the U.S. contends would violate United Nations Security Council resolution 2231, a nonbinding measure that calls on Iran to refrain from ballistic missile activity related to nuclear weapons. In a press statement, Secretary of State Mike Pompeo argued Thursday that the proposed space vehicle launches "incorporate technology that is virtually identical to that used in ballistic missiles, including in intercontinental ballistic-missiles (ICBMs)" and that an "ICBM with a range of 10,000km [6214 miles] could reach the United States."
Iranian Foreign Minister Mohammed Javad Zarif responded to Pompeo's statement later that day, arguing via Twitter that "Iran's launch of space vehicles— & missile tests—are NOT in violation of Res 2231" and that Pompeo had instead cited language from the earlier U.N. Security Council resolution that was terminated upon the adoption of U.N. Security Council resolution 2231 in 2015.