Iran: Soccer Tickets Accidentally Sold To Women Sparks Twitter Trend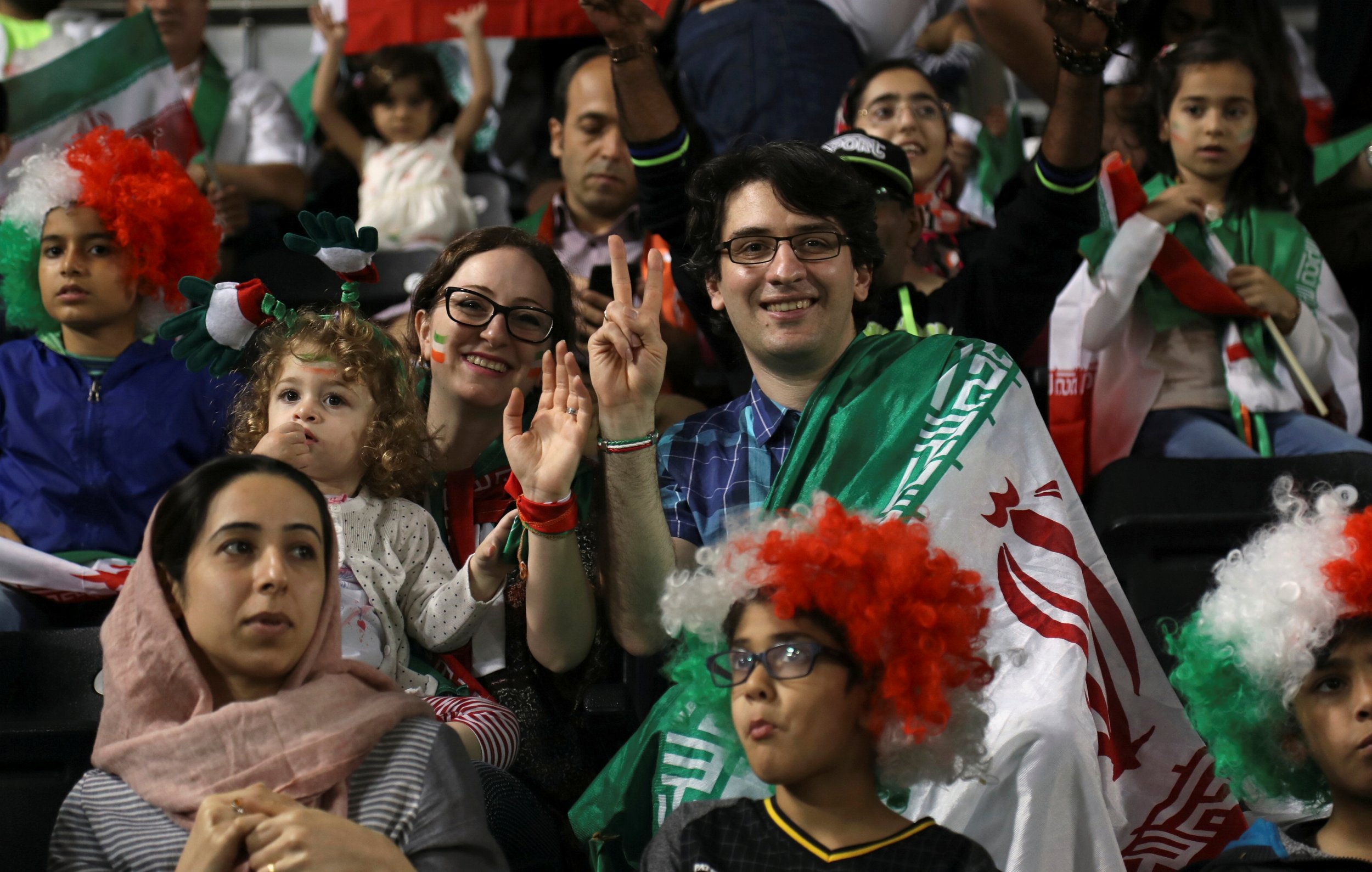 Women who were accidentally sold tickets to a soccer match in Tehran sparked a Twitter storm Monday tweeting the hashtag "I_have_ticket," despite both the social media platform and female attendance at the sporting event being banned in Iran.
Because of what was characterized by officials in Iran as a "glitch" on a ticketing website, women were able to buy seats for Tuesday's qualifying match against Syria, AFP reported. Many were shocked to see the option on the site allowing female fans to buy tickets for the game at Tehran's Azadi stadium.
Read More: Iran: Islamic Republic Is Again Largest Backer of Hamas Against Israel, Providing Weapons and Money for 'Resistance'
Women in Iran have been barred from attending sporting events like soccer and wrestling since the country's 1979 revolution. The law is meant to protect them from the "vulgar" atmosphere at the events.
In reaction to what at the time seemed to be an unannounced change in official policy the hastag "I_have_ticket" began trending on Twitter in Farsi, even though the social media platform is banned in the Islamic Republic.
"I was extremely excited…it was unbelievable," soccer fan Arefeh Elyasi told the reformist Shahrvand newspaper. "Maybe we all knew that we would not be allowed to enter the stadium despite buying the ticket," she added. "But we wanted to make our voice heard by the officials."
Another woman, Zahra Jafarzadeh, said she also bought the ticket more for its political significance than a love of soccer. "I felt that if didn't sign up, I would be missing a major event," she explained.
However, Iran's governing soccer body quicky said the sale of the tickets to female fans had been a mistake. "There is no plan to allow the presence of women in Azadi stadium for the Iran-Syria match," it said in a statement, blaming the accident on a "technical glitch."
Tickets that were purchased will be cancelled and refunded, the federation said.
Rules around which sports women can watch in Iran can change with little warning. In 2014 the country imposed a sudden ban on female fans watching volleyball. The move provoked international outrage with women now allowed to return to some events in segregated seating areas.
Iran was one of the first teams to qualify for the 2018 World Cup finals to be held in Russia. Celebrations are planned following the match against Syria.