Trump, Who Blocks Americans on Twitter, Tells Iran to Unblock Social Media During Protests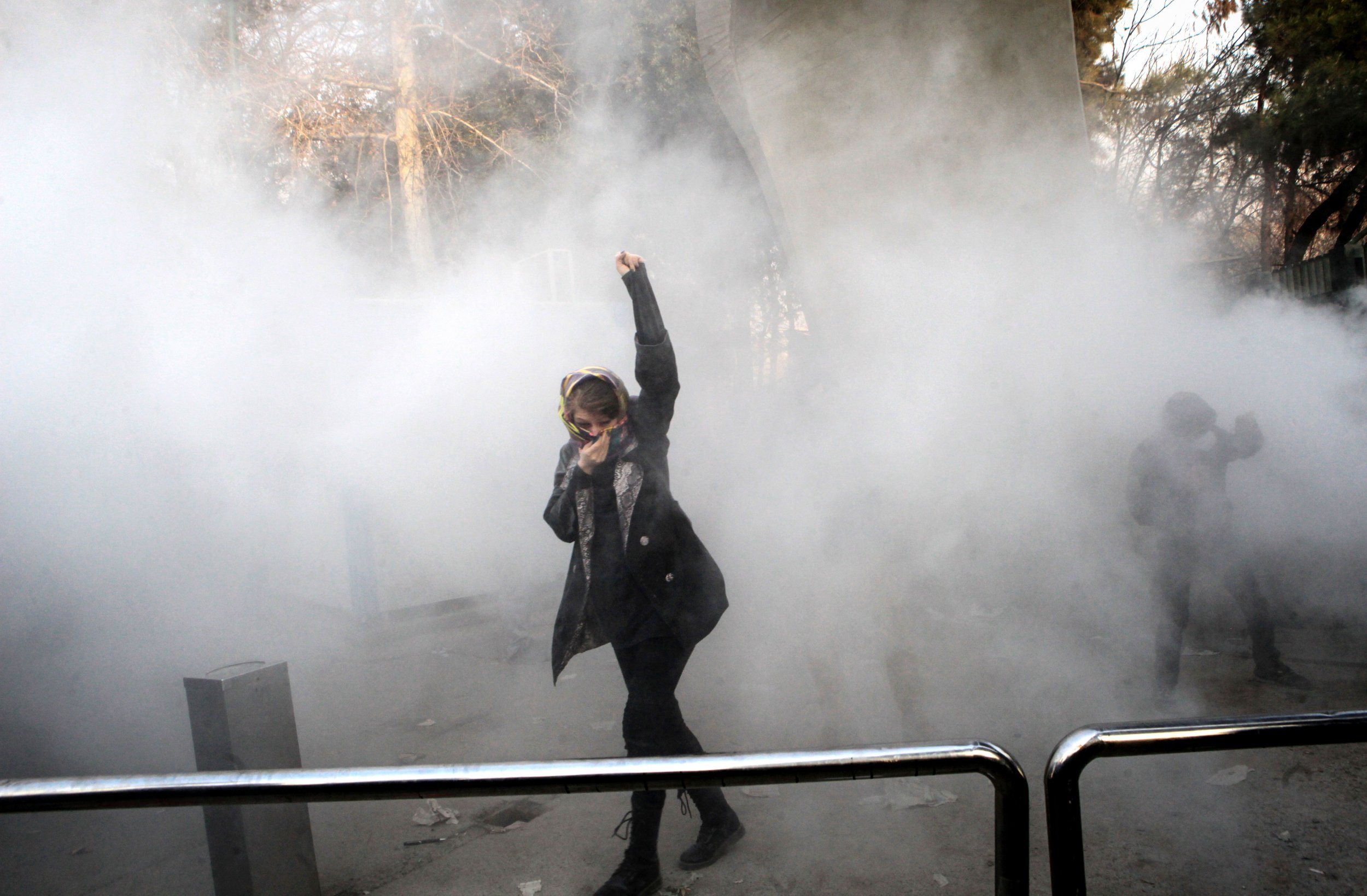 The Trump administration is calling on the government of Iran to cease blocking access to popular social media sites as thousands of citizens gather across the country to protest worsening economic conditions.
In a press conference Tuesday, Undersecretary of State Steve Goldstein said the United States wants Iran to "open" Instagram, Telegram and other popular media sites because they are "legitimate avenues for communication," according to an Associated Press report.
Iranian authorities blocked Telegram and Instagram on Sunday after protesters began organizing throughout the country by using the social media applications on their smartphones.
Goldstein went so far as to suggest that protesters in Iran seeking to communicate with others via blocked social media sites should use virtual private networks, or VPNs, to circumvent the blockade.
But some of President Donald Trump's critics were quick to point out that he has blocked dozens of people from his personal Twitter account.
In November, Georgetown Law's Institute for Constitutional Advocacy and Protection joined an ongoing federal lawsuit charging that Trump's practice of blocking critics from his personal Twitter account is a violation of the First Amendment.
"[By] fostering a dialogue on @realdonaldtrump that includes official statements of government policy, responses by other Twitter users and replies by the president to those responses, the president has created a digital-age public forum," the group's 26-page brief contends. "And, in a public forum, well established legal precedent makes clear that viewpoint discrimination—such as blocking critics while allowing supporters to express their views—violates the First Amendment.
"Over time, [Trump's] innovative approach to censoring critics may lead officials at all levels of government to seek the type of curated adoration in which healthy democratic dialogue dwindles," the brief continues. "Such practices are a familiar playbook for authoritarian regimes. For them, cultivating a false impression that political leaders are adored by the public is critical to warping the public's understanding of how those leaders are really viewed by the public and, in turn, to quashing democratic impulses."
The White House has said that Trump is able to block some viewers because @realdonaldtrump is his personal account. However, detractors argue that White House Social Media Director Dan Scavino has access to Trump's personal Twitter account and sometimes posts tweets on the president's behalf. Furthermore, Trump has been known to issue official decrees and substantial updates on matters both foreign and domestic on his personal Twitter account.
Demonstrations in Iran began on December 28 with protests against the nation's failed economic policies and alleged corruption at the national level. However, the protests rapidly snowballed into rallies against Supreme Leader Ali Khamenei and President Hassan Rouhani. On Sunday, Rouhani said Iranians have the right to protest but said violence would be met with a firm response:
I ask all the security forces, the police forces, who have not behaved in a violent way toward the people, I ask them to exercise their restraint so that nobody is hurt. However, at the same time, in order to preserve our country, our nation, our tranquility and peace, for all of this, we must be firm and act decisively.
Trump himself fanned the protesters' flames on New Year's Eve, tweeting his support for the uprising.
But Trump's support for the Iranian protesters has been met with skepticism.
In an interview with Democracy Now!, Glenn Greenwald, co-founder of The Intercept, argued that Trump's support for the protesters does not align with many of his actions taken as president.
This is the same president who, not more than three months ago, announced a ban on Iranians from coming to the United States. He's somebody who has aligned with the world's worst, most savage dictators, including in Saudi Arabia and other places around the world.... We ought to be extremely skeptical when it comes to people like Donald Trump or people in Washington think tanks pretending that they're wanting to intervene in Iran out of concern for human rights or for the welfare of the Iranian people.
Greenwald and others also have called on the U.S. to stay out of the internal dispute in Iran.
So far, nearly two dozen protesters have been killed in Iran since last week.