The Iranian regime's ayatollahs constitute the world's leading state sponsor of anti-Semitism, but Iranians reject their government's hateful ideology.
The delegation we will lead today, organized by the Iranian-American Institute for Voices of Liberty (iVOL), is living proof that peace some day is possible among the United States, Iran and Israel. It will be the first time that non-Jewish Iranian expatriates and former political prisoners, side-by-side with American friends, visit the Jewish state. This solidarity mission is to the same Israel that the Iranian regime seeks to wipe off the face of the earth with a nine-point plan tweeted by Iranian Supreme Leader Ayatollah Ali Khamenei. Khamenei aims to finish Hitler's work of annihilating the Jews and denies the Holocaust as a matter of formal state policy.
The Iranian regime's history of what one of us has termed an "obsessive anti-Semitism" is long, starting with the Islamic Revolution of 1979.
In May of that year, Iran executed Habib Elghanian, the 20-year chairman of the country's Jewish community. Following a 20-minute show trial, Elghanian was convicted of being a "Zionist spy" and a "corrupter on Earth." Elghanian's death by firing squad led to a mass exodus of Jews from Iran—a Jewish community that traced back its ancestry for at least 2,500 years, since ancient Persia.
During the shah's rule prior to 1979, there were approximately 100,000 Jews living in Iran. Today, there are estimated to be under 15,000 Jews that make up this ancient Jewish community. All other Jews have left—including one of us, who fled the escalating anti-Semitism of the Islamic Revolution. The few who remain live under draconian restrictions imposed on non-Muslim religious minorities. And at least 13 Jews have been executed by the Iranian regime since the Islamic Revolution.
In Iran, Jews cannot serve as judges or in high-level government positions. They also face workplace and cultural discrimination. Whereas the death penalty is given to Jews who murder Muslims, money is given to Muslims who murder Jews.
The Iranian government formally published the infamous, anti-Semitic 1903 czarist Russia hoax, The Protocols of the Elders of Zion, in both 1994 and 1999. And in February 2018, Vatan-e-Emrooz, a far-right Iranian newspaper that is close to the country's security establishment and often publishes baseless claims, published a report alleging that three environmentalists who were arrested by Iran's Islamic Revolutionary Guard Corps the previous month were "Jewish spies" influencing the government.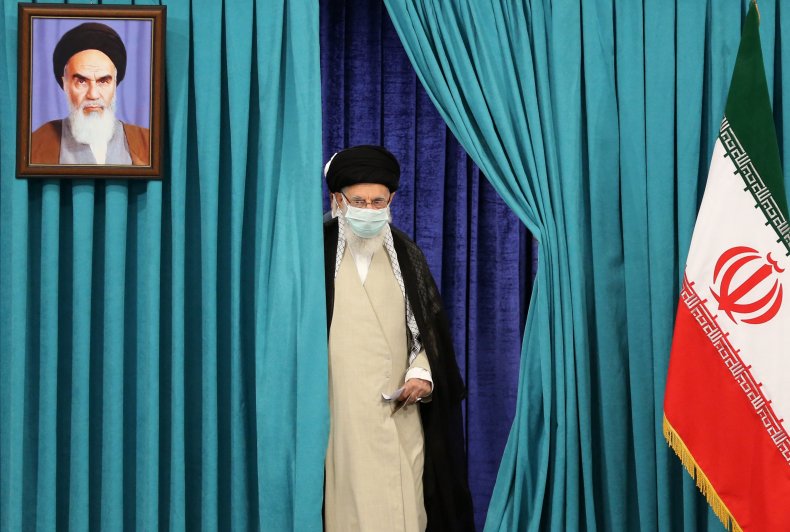 "There are three Jewish spies among the detainees," stated the report. "They are the main members of the PHWF, who had a key role in its creation and operation, and acted as primary bridges linking the foundation to the espionage network. One of these three Jews is Morad Tahbaz, an Iranian-American-Canadian spy who was the network's kingpin."
In May 2019, then-Iranian President Hassan Rouhani said that criticism of Iran in speeches by U.S. officials "are written by Zionists word for word."
Iran is also the world's leading state sponsor of terrorism, largely targeting Jews. Iran's patronage of terror activity through its proxies Hezbollah, Hamas and Palestinian Islamic Jihad aims to "de-Judaize" the Jewish state of Israel. In addition to being the world's leading state sponsor of anti-Semitism and terrorism, Iran is the world's leading state sponsor of Holocaust denial, which in and of itself is a form of anti-Semitism.
Despite the Iranian regime's relentless anti-Semitism, most Iranians reject hatred against Jews, as demonstrated by our delegation. Our mission will include meeting Israelis of diverse backgrounds during our visit to Jerusalem, Tel Aviv and near the Gazan and Syrian borders, where the Iranian-backed Hamas and Hezbollah, respectively, target the Jewish state with rockets and ongoing terror attacks. Our delegation will also visit Yad Vashem, Israel's official Holocaust memorial museum, and honor the memory of the six million Jews murdered by the Nazis.
Last summer, the historic Abraham Accords demonstrated the growing potential for peace in the Middle East and resulted in greater security and prosperity for Israel and several Islamic neighbors. The people of Iran deserve to participate in the security and prosperity, as well, once they have a government that is not mired in grotesque and bigoted anti-Semitism.
Our Iranian friends are with us in Israel because they want to demonstrate that they are not on the side of the Islamic Republic regime, which often chants "Death to Israel." These brave Iranian dissidents understand that by traveling to Israel, they are risking their very lives, and may well be targeted by the Iranian regime—as Iranian-American journalist Masih Alinejad was reported to be just last week by the Department Of Justice.
Our hope is that in the future, our mission will result in the Cyrus Accords—a future peace deal between the United States, a democratic Iran and the Jewish state of Israel, inspired by the tolerance and leadership of Cyrus the Great. This iVOL mission represents important progress toward realizing that vision, which will be fulfilled once the Islamic Republic joins so many other ruthless and authoritarian regimes—on the ash heap of history.
Victoria Coates is director and senior analyst for the Middle East and North Africa at the Center for Security Policy and former deputy national security advisor for Middle East & North Africa. Follow her on Twitter: @VictoriaCoates.
Ellie Cohanim is a senior fellow at the Center for Security Policy and former U.S. deputy special envoy to monitor and combat anti-Semitism. Follow her on Twitter: @EllieCohanim.
The views expressed in this article are the writers' own.