Iran's Supreme Leader Deals Blow to Ahmadinejad's Chances of Presidential Re-Election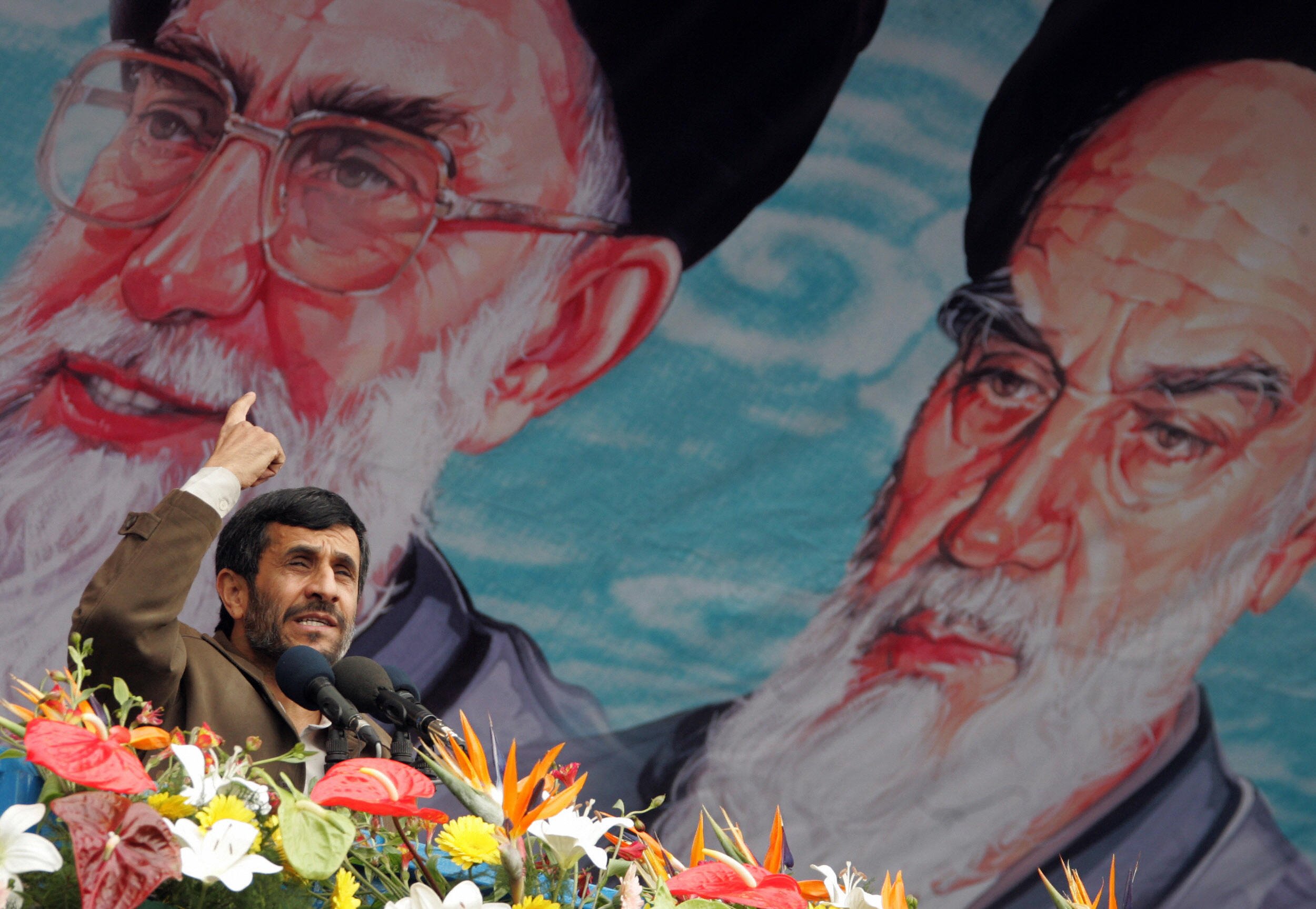 Iran's most powerful figure has appeared to block any prospective attempt by former Iranian president Mahmoud Ahmadinejad to seek re-election next year by telling him not to run, state media reported Monday.
Ahmadinejad, a hardline conservative in the Iranian elite, served two terms as Iranian president from 2005 to 2013. The call from Supreme Leader Ayatollah Ali Khamenei for him not to challenge in the May vote is a boost to moderate reformist Hassan Rouhani, who is expected to seek a second term.
Ahmadinejad "came to me and I told him not to stand" for the election, Khamenei said, according to Iran's state Islamic Republic News Agency (IRNA).
"It will create polar opposites and divisions in the country, which I believe is harmful," the report said.
Opposition from Khamenei would almost certainly rule Ahmadinejad out of the election as a credible candidate, nullifying a hardline challenge to Rouhani's leadership. He had not announced an election run but had made moves that suggested he was considering another bid at the presidency.
The Iranian leader came to power with an agenda focused on improving relations with the West and lifting a crippling international sanctions regime on Tehran's economy.
Rouhani secured a landmark nuclear agreement with world powers in July 2015, which traded a lifting of sanctions with a pulling back of Tehran's nuclear programme.
But critics say that a number of sanctions remain in place because of the West's judgment that the Islamic Republic is continuing to fund extremist groups, such as Lebanon's Hezbollah or Hamas in the Gaza Strip.
Ahmadinejad's election in 2009 sparked mass protests in Iran, threatening the country's stability, and he oversaw deteriorating relations with the West, with bellicose rhetoric aimed at Israel, and a questioning of the authenticity of the Holocaust, in which the Nazi regime of Germany killed some 6 million Jews.