Iran Supreme Leader's Red Line Could Be Deal-Breaker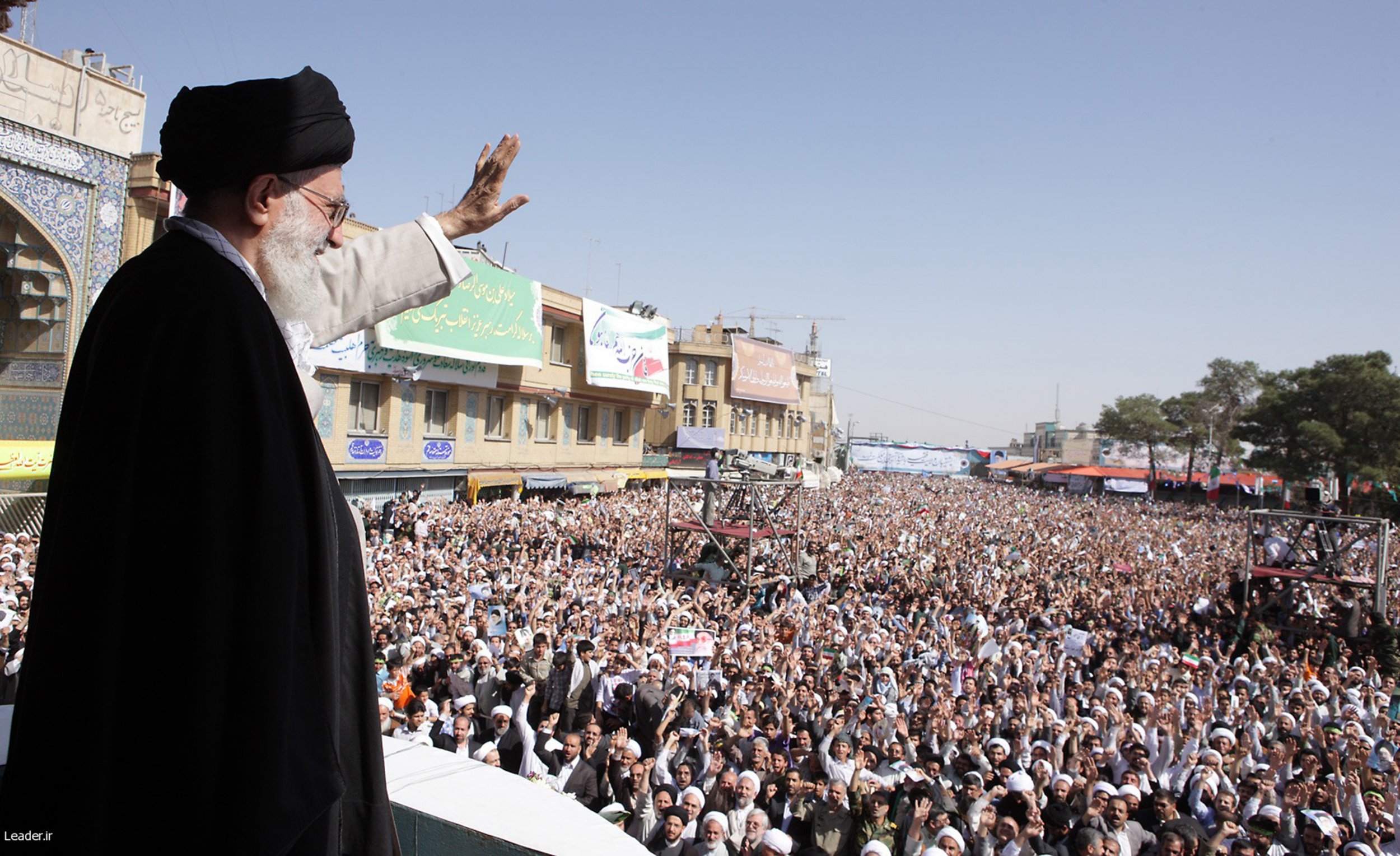 Supreme Leader Ayatollah Ali Khamenei of Iran made his first public statements on a preliminary nuclear agreement on Thursday, demanding that all sanctions be lifted at the same time as any final agreement is inked for Iran to scale back its nuclear program. That's a red line experts say would be a deal-breaker for the Obama administration in selling the agreement to Washington.
Khamenei, the most powerful person in the Islamic Republic, has final say on approving the deal.
In his first remarks on the status of the comprehensive framework announced last week by the U.S.-led negotiating team, Khamenei reiterated his deep distrust of the West, which is pushing Tehran to rein in its nuclear program over fears that it may be close to developing a nuclear weapon.
"I neither support nor oppose the deal," Khamenei said in the speech broadcast on Iranian state television. "Everything is in the details. It may be that the deceptive other side wants to restrict us in the details."
Khamenei added that he would continue to support the efforts of President Hassan Rouhani of Iran to forge an agreement that "respects Iran's dignity and honor," despite what he characterized as the "devilish" intentions of the United States.
Khamenei's remarks, Middle East experts say, raise serious concerns that Iran may be unwilling to work through key obstacles to finalize a deal under negotiation with the U.S., U.K., Germany, France, Russia and China, facilitated by the European Union. Khamenei also downplayed the deadline for the deal—June 30—in another sign that he plans to remain strongly resistant to pressure.
"The supreme leader is saying all sanctions must be lifted as soon as a deal is signed, which is an impossible hard line," says Michael Singh, a fellow at the Washington Institute for Near East Policy and a former senior director for Middle East affairs for the National Security Council. "President Obama can agree to almost anything, but he cannot promise immediate and total sanctions relief because that's up to Congress and Congress is not going to do that."
Ariane Tabatabai, an Iranian-American visiting professor at Georgetown University and an arms-control expert, says, "Khamenei is showing he is still supporting the Iranian negotiators, but I absolutely think he is giving them a back door, a way out."
Earlier Thursday, President Rouhani took a similar stance on the red line. "We will not sign any agreement unless all economic sanctions are lifted at once, on the very first day of the implementation of the agreement," he said in a speech in observation of Iran's National Nuclear Technology Day.
Mehdi Khalaji, an Iranian-American who's writing a biography on Khamenei and is also a fellow at the Washington Institute, says it is very possible the supreme leader has no intention of seeing a deal go through.
"When Khamenei says the West must immediately lift all sanctions, I think he is being very smart. He knows this is not something Obama can deliver. When someone picks up a big stone, you have to understand that this is not a person who wants to throw it."
Tabatabai says that, if anything, the talks have burnished Khamenei's image, as he has shown himself to be open to diplomacy. "He is playing his cards very well," she says. "From the very beginning, he has been saying if this deal fails, it will be the fault of the U.S., but at the same time, he is endorsing the negotiators in good-faith efforts."
Possible political posturing notwithstanding, Singh says both sides really have no choice but to continue talks, as the mutual benefits of a resolution are too great to ignore.
"We've got to find a middle path between a war with Iran and Iran having a nuclear weapon," he says. "People on all sides can disagree on the tactics and the politics involved, but it's the one thing we have to keep front and center."