Iran Tells U.S. to Get Out of Syria as World Powers Turn Against Each Other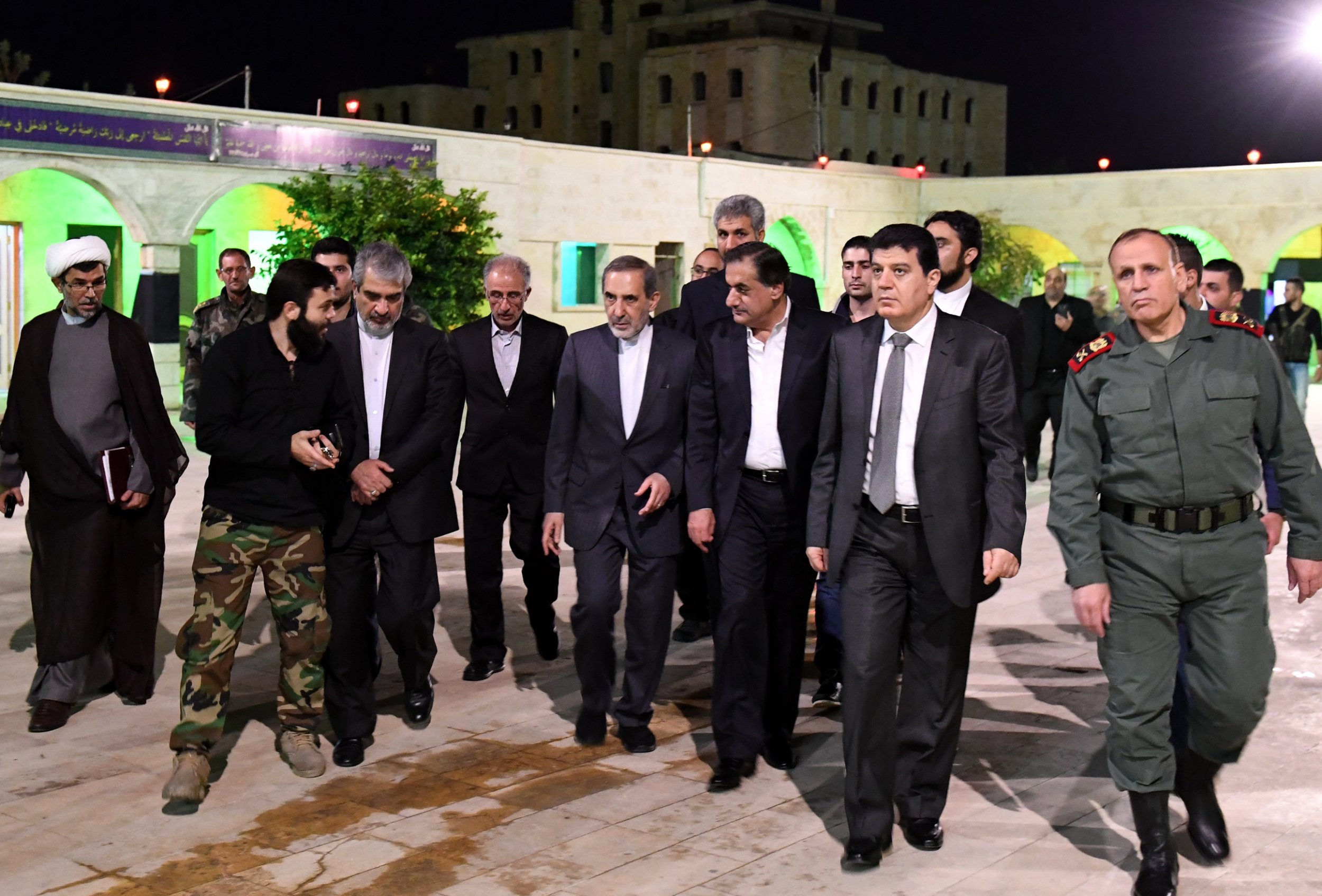 Iran told the U.S. to withdraw its forces from Syria and cease operations there Wednesday because Washington's presence was deemed illegal by the local government.
Ali Akbar Velayati, the top foreign policy adviser to Iranian supreme leader Ayatollah Ali Khamenei, defended his country's presence in Syria, saying Iran was acting on behalf of Syrian President Bashar al-Assad, whose armed forces have resisted a rebel and jihadi uprising since 2011. Iran has deployed elite forces and supported majority-Shiite Muslim militias fighting alongside the Syrian military with support from Russia, which has also questioned the U.S. role in the war-torn country.
Related: U.S. military bombs Russian tank in video from Syria attack on Assad supporters
"Iran is in Syria legitimately and based on the invitation of the Syrian government. Those who have to leave Syria are the ones who have not been permitted by the Syrian government," Velayati said on the sidelines of a conference at the Islamic Azad University in Tehran, Iran, according to the semiofficial Mehr News Agency.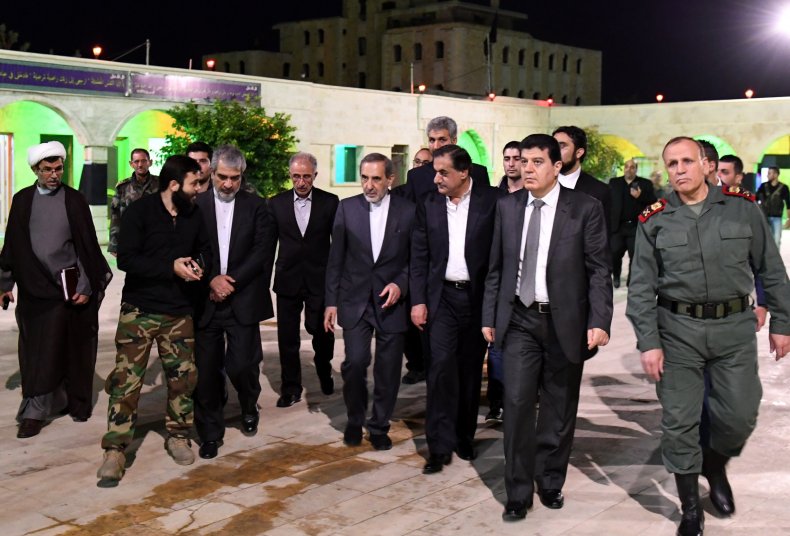 Velayati's remarks came shortly after Secretary of State Rex Tillerson said he was "quite concerned" about an incident Saturday in which Israel said an Iranian drone crossed into Israeli airspace. Israel responded by downing the device and conducting air raids on pro-Syrian government positions near Damascus. Syria fired back, downing one Israeli F-16 with anti-aircraft weapons.
The Trump administration has closely aligned itself with Israel and has supported its calls to contain and isolate Iran's growing influence across the Middle East.
"I think this again illustrates why Iran's presence in Syria is only destabilizing to the region. We think Iran needs to withdraw its military, its militia from Syria and allow the hope for the peace process to take hold in Geneva," Tillerson said Wednesday during a conference with his Jordanian counterpart in Amman.
Both the U.S. and Iran have supported campaigns against the Islamic State militant group (ISIS) in Iraq and Syria, but tensions have spiked since the group was declared defeated in the both countries. Saturday's violence between Israel and Syria coincided with a deadly clash between the U.S.-led coalition against ISIS and pro-Syrian government forces also fighting ISIS in the eastern province of Deir Ezzor.
The U.S.-led coalition destroyed a Russia-built T-72 tank, reportedly killing up to three of its operators. Lieutenant General Jeffrey Harrigian, commander of U.S. Air Force in the Middle East, said Tuesday that the tank had approached and fired on positions held by the Syrian Democratic Forces (SDF), a mostly Kurdish Pentagon-backed group that included Arabs and ethnic minorities, before it was bombed by a U.S. drone.
The incident came only days after the U.S.-led coalition killed up to 100 pro-Syrian government forces after another "unprovoked attack" against the SDF in eastern Syria. Various sources have given different estimates as to the number of casualties, some of which were believed to be Russian citizens operating with a private military company, but Russia and Syria disputed the U.S.'s account, with one Moscow senator calling it "an unprecedented act of aggression."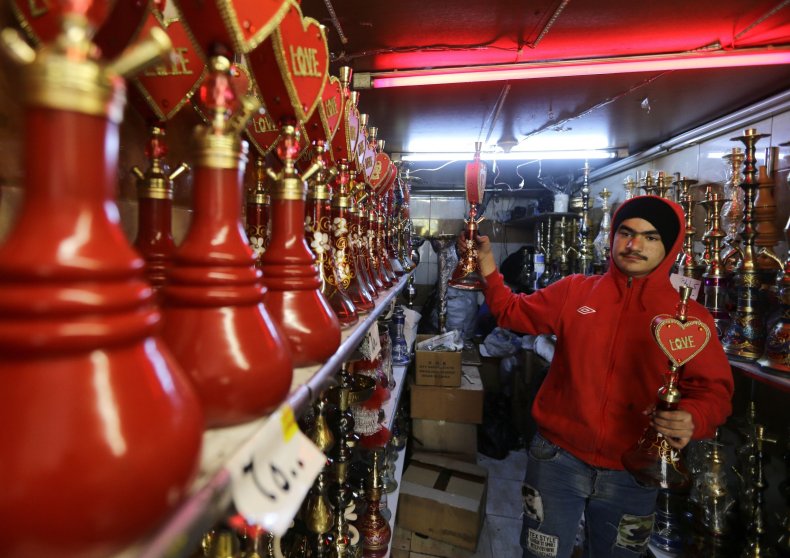 The U.S. has said it would stay even after ISIS was defeated to prevent a jihadi resurgence and potentially to see a political transition, essentially meaning Assad's departure from power. The U.S. campaign against pro-Assad forces in Deir Ezzor may be undermined by a flight of Kurds attempting to repel an offensive by Turkish forces and their Syrian rebel allies in the northwestern district of Afrin.
Trump has accused Iran of supporting terrorism and developing ballistic missiles that threatened regional security. For this, he decertified and has threatened to scrap a 2015 nuclear deal, a move that was panned by Iran and the deal's other signatories, which included China, France, Germany and the U.K.