Updated | Iran has threatened to punish Israel for its airstrikes in Syria, after reports emerged that an unnamed Israeli military official had confirmed his country was behind an attack on an Iranian drone base in Homs province.
Bahram Ghassemi, the spokesman for Iran's Foreign Ministry, has now warned, "Tel Aviv will be punished for its aggressive action. The occupying Zionist regime will, sooner or later, receive an appropriate response to its actions," Haaretz reported.
Earlier this month, at least seven Iranian military personnel were killed in the missile strike on the T4 airfield, including Colonel Mehdi Dehghan, who led the drone unit. Syria, Iran and Russia all blamed Israeli forces.
Though Israel's secretive military regularly refuses to confirm or deny its actions, an unnamed military source admitted to The New York Times that his country was behind the strike. The source noted, "It was the first time we attacked live Iranian targets—both facilities and people."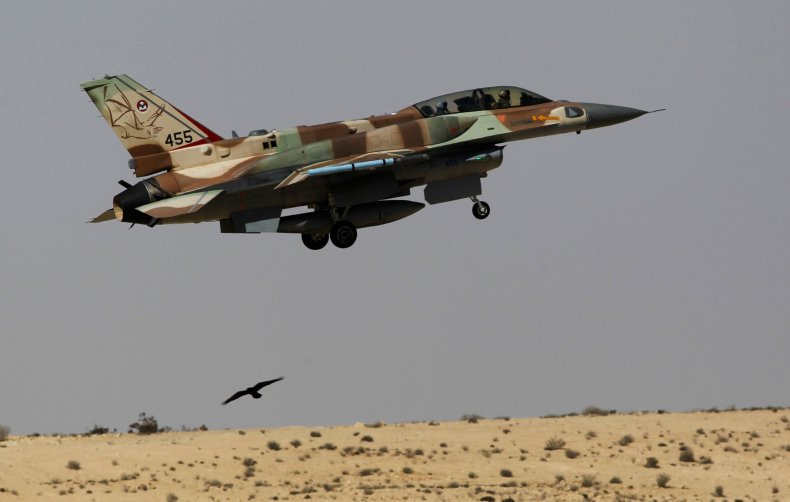 The source said the air base was targeted because it was serving as an Iranian drone command and control base. In February, Israel shot down an Iranian drone launched from Syria that it claimed was armed with explosives. The target of the drone is still unclear.
Israel responded to the drone incursion by launching missile strikes from F-16 warplanes against Iranian targets within Syria. One aircraft was shot down by Syrian air defense systems on its return to Israel.
Related: Tel Aviv diary—if Trump quits Syria, Israel will be left to fight Iran alone | Opinion
After this month's attack on the T4 base, Israeli Defense Minister Avigdor Lieberman warned that Israel "will not allow Iranian entrenchment in Syria no matter the price to pay. We have no other option. Allowing Iran to strengthen itself in Syria is like accepting that the Iranians strangle us."
Meanwhile, Israeli Prime Minister Benjamin Netanyahu has said his country will continue "to move against Iran in Syria."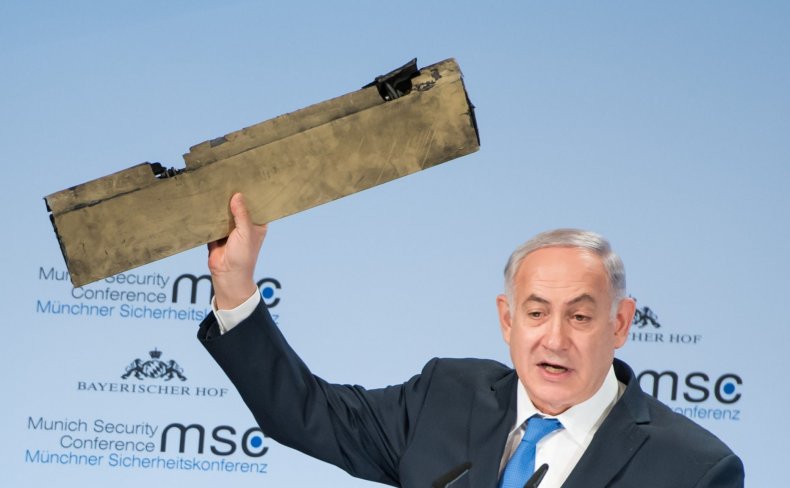 Deputy Hezbollah leader Sheikh Naim Qassem echoed the threats from Tehran. He told pro-Syrian government television channel al-Maydeen: "The deliberate Israeli slaying of Iranians in the T4 base will have a response, but we don't know its nature or its details."
Yossi Kuperwasser, former director general of Israel's Ministry of Strategic Affairs, said that conflict between the two countries is not necessarily inevitable. In a press briefing, Kuperwasser told reporters that Israel and Iran are "in an ongoing armed conflict around Iranian aspiration to turn Syria into a base from which it can improve its capability to hit Israel."
However, given the potency of Israel's military and intelligence services, Kuperwasser believes Iran will likely proceed with caution.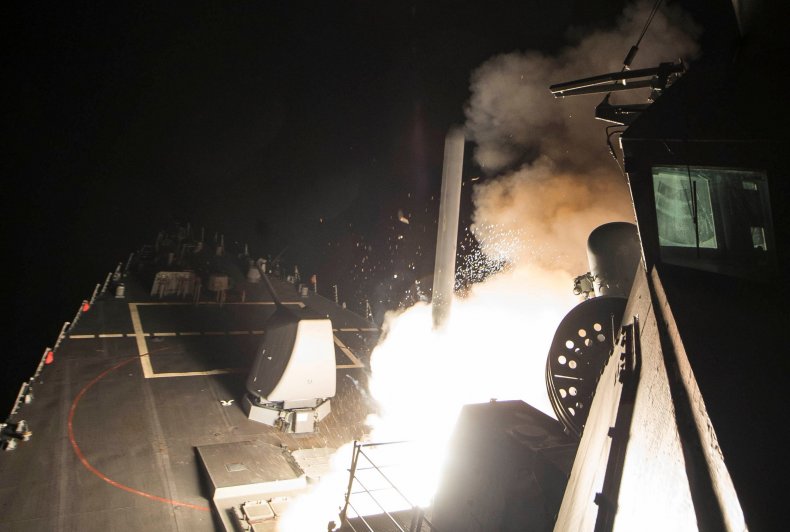 Israel has bombed Syrian sites several times in the course of the country's civil war. The Israeli government has targeted Iranian installations and weapons supply lines in an attempt to curb Tehran's spreading influence in the country, which has grown significantly with its support of Syrian President Bashar al-Assad.
Israel claims Iran is also supplying the Lebanese Hezbollah militia—which has also been heavily involved in the fighting in Syria—with weapons and training.
The latest strikes may indicate a shift in Israeli policy, which previously tended to focus on arms shipments to Hezbollah and did not directly target Iranian personnel, Dalia Dassa Kaye, director of the Center for Middle East Public Policy at the Rand Corporation, told Newsweek. "It's not clear if Israel is directly targeting Iranian facilities and personnel, which raises the stakes," Kaye explained.
Neither Israel nor Iran will be enthusiastic over the prospect of fulll-scale war, but there is a real risk for miscalculation and retaliatory attacks that could further inflame domestic pressure to escalate. "Escalation between Iran, Hezbollah and Israel may be the greatest risk for escalation in Syria today," Kaye warned.
Now in its seventh year of civil war, Syria has become a diplomatic powder keg. Numerous nations with conflicting interests are operating in the country, and tensions are high.
The increasing strain between Israel and Iran comes just days after a large U.S, U.K. and French attack on suspected Syrian chemical weapons storage and production facilities in response to an alleged chemical attack on civilians in the rebel-held city of Douma, near Damascus.
This article has been updated to include comments from Dalia Dassa Kaye.