Iran Threatens Trump With Strong Response if Nuclear Deal Fails as Arch-Hawk Bolton Begins National Security Tenure
Iran's leaders warned President Donald Trump he would regret pulling out of the nuclear deal with Tehran, and vowed a strong response if the U.S. withdrew, Reuters reported.
The threat was made as John Bolton, who is well known for his hawkish stance on U.S. foreign policy, particularly toward Iran, began his tenure as Trump's national security adviser. Tehran's message was no doubt intended to show that Iran would not be intimidated by the new White House national security team.
A raft of crippling U.S. sanctions on Iran were lifted as part of the 2015 Joint Comprehensive Plan of Action (JCPOA), which imposed restrictions on Iran's nuclear program. The deal allows the U.S. to waive these sanctions every 120 days as long as it believes Iran is adhering to the terms of the agreement. The next deadline is May 12, but Trump has continually threatened to withdraw from the deal and reimplement sanctions unless what he calls "terrible flaws" in the agreement are fixed.
"The new U.S. president—who has big claims and many ups and downs in his words and actions—has been trying for 15 months to break the JCPOA," Iranian President Hassan Rouhani said in a Monday speech broadcast live on television. "But the structure of the JCPOA is so strong that it has not been shaken by such quakes.
"Iran will not violate the nuclear deal, but if the United States withdraws from the deal, they will surely regret it," Rouhani continued. "Our response will be stronger than what they imagine and they would see that within a week."
Rouhani delivered the speech as part of Iran's National Nuclear Technology Day, during which nuclear achievements such as a nuclear battery and centrifuges for the oil industry were unveiled.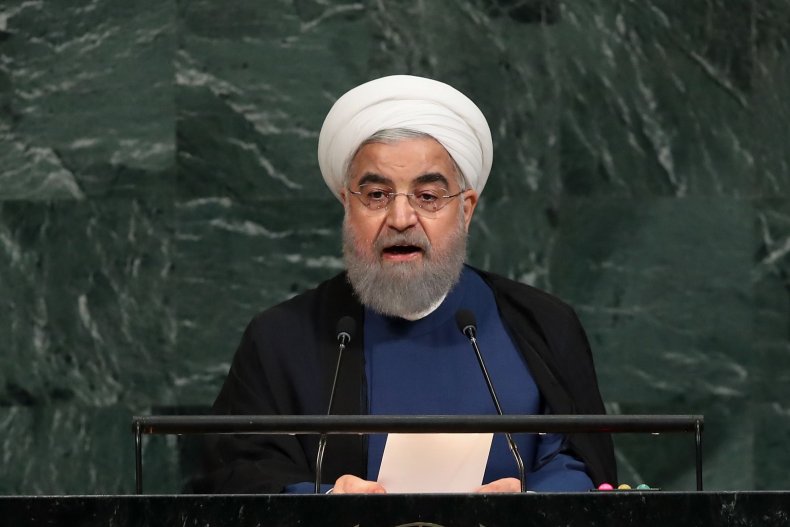 The warning was issued on Bolton's first day in the White House. His arrival in the administration increases the chance of a tougher stance with Iran; a hard-line conservative, Bolton was vocal in his support for the Iraq war, and served as President George W. Bush's ambassador to the United Nations.
In March 2015, Bolton penned a New York Times op-ed titled "To Stop Iran's Bomb, Bomb Iran," in which he advocated preemptive military action over diplomacy to blunt Iranian nuclear research. With Trump's continued and very public frustration with the JCPOA, Bolton would likely not need to apply much pressure to convince the president to withdraw from the agreement.
Bolton is already facing a baptism by fire amid the latest suspected gas attack in Syria and a bombing of a Syrian air base carried out in response, allegedly by Israel. The strike killed at least 14 people according to local reports, including Iranians stationed there.
Dealing with events in Syria will be top of Bolton's to-do list over the coming days. But his influence on the continuation or collapse of the JCPOA could be a defining feature of both his stint as national security adviser and his boss's presidency.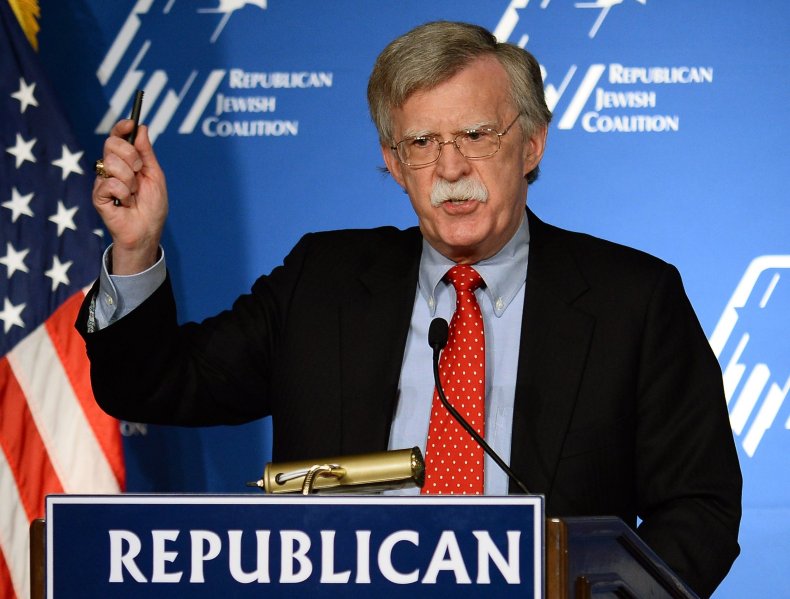 Tehran previously warned that it might withdraw from the deal unless it delivered the economic benefits promised. Iran has also said that it could restart its nuclear program within 48 hours if the deal collapsed.
Rouhani said Iran was preparing for all eventualities, whether a U.S. withdrawal—in which case the deal would remain with the European signatories, as well as China and Russia—or a total collapse of the agreement.
One of Trump's biggest gripes with the existing deal is that it does not cover Iran's ballistic missile program. Abbas Araghchi, Iran's deputy foreign minister, previously stated that Iran would not entertain the idea of including the program in the JCPOA.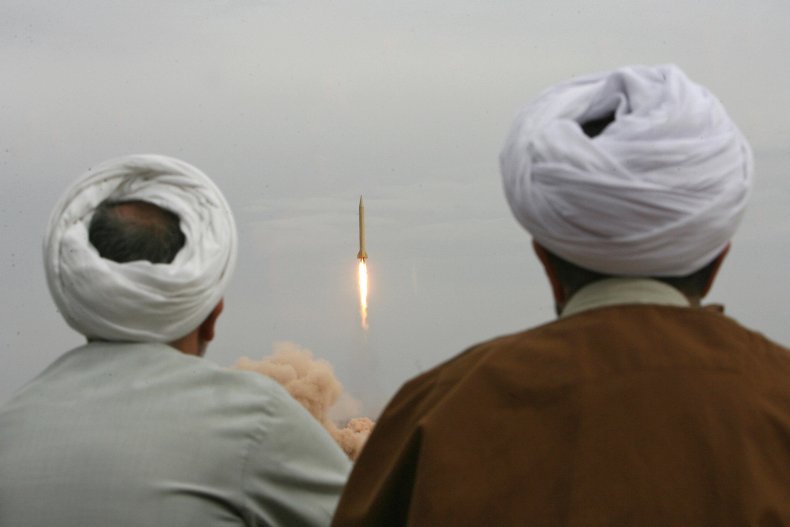 However, France, the U.K. and Germany are reportedly seeking to persuade other EU states to back new sanctions on Iran, targeting those involved in the missile program, Reuters reported. They could also target officials driving Tehran's continued support of President Bashar al-Assad in Syria. Iranian involvement in the ongoing civil war is a cornerstone of the country's growing sphere of influence in the region, and has put Iranian troops within striking distance of the Israeli border. The Europeans hope these steps, if successful, will be enough to mollify Trump and persuade him to stick with the JCPOA.
Rouhani maintained Tehran's assertion that its missile program was purely defensive. "We will produce any weapons necessary to defend our country in such a volatile region. But we will not use our weapons against our neighbors," Rouhani said.
The Iranian rial hit an all-time low, trading at 62,000 to the dollar on Monday, as concerns over the return of sanctions continued to grow.