Iran Tried to Kidnap a New York Journalist. That's the Tip of the Iceberg | Opinion
On July 13, the Justice Department released a statement alleging that four Iranian intelligence officers plotted to kidnap Masih Alinejad, an outspoken critic of the regime who, since 2014, has lived in New York, and who serves as a writer and commentator for Voice of America Persian News.
For many Americans, news of the alleged kidnapping plot came as a disturbing shock. But for us Iranian-American activists who oppose the regime, this was just the tip of the iceberg when it comes to Iran's long reach inside the United States.
Alinejad's unflinching critique of Iran's compulsory hijab (Islamic headscarf) for girls and women, regardless of their faith, began when she was a Tehran-based journalist in 2009. But in recent years, her activism has been amplified through her famous campaigns, most notably "My Stealthy Freedom" and "White Wednesdays," which encourage Iranian women to remove the mandatory hijab and videotape their imminent harassment at the hands of local policy and "modesty enforcers." As a result of her viral activism, the New York Post once referred to Alinejad as "the woman whose hair frightens Iran."
To say that Tehran considers Alinejad a powerful enemy is an understatement. In 2019, her brother, Ali, was arrested in Iran; the following year, he was sentenced to eight years in prison for refusing to denounce his sister. Alinejad has received thousands of videos from Iranians, which she continues to share via social media platforms such as Twitter and Instagram, where she has 5 million followers. Her activism offers a critical platform for Iranians to fight oppression, while allowing viewers outside of Iran a window into the daily struggles of a nation of 83 million people who have been forced to live under a brutal theocracy for the past 42 years.
Iran constitutes one of the most important foreign policy challenges for the Biden administration. But most Americans know little about the regime and its nefarious policies: Tehran supports and finances terrorist organizations such as Hamas and Hezbollah, as well as a slew of militias in Iraq that have targeted American personnel and facilities; it exercises dangerously confrontational power in the Persian Gulf, rendering it an enemy of Saudi Arabia and other Gulf States; and its continued pursuit of nuclear weapons has served as a thorn in the side of American administrations dating back to the late 1990s.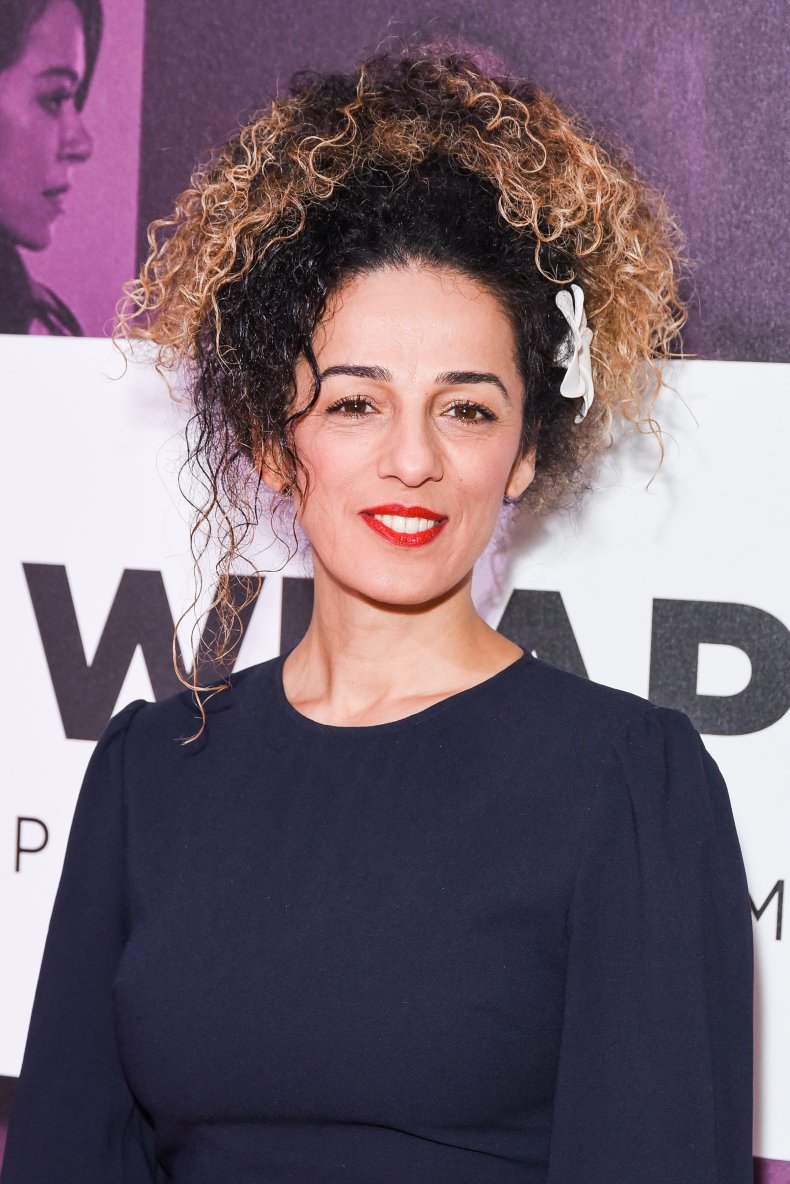 As the world's leading state sponsor of terrorism, Iran has a long record of targeting dissidents living abroad. But the plot to kidnap Alinejad should be a wake-up call for all Americans.
In an interview with Reuters, even Alinejad, who knows well that Iran would love nothing more than to capture her, admitted to being surprised after reading the indictment: "I can't even believe I'm not safe in America," she said.
And yet, Alinejad joins a long list of regime opponents who have been targeted abroad in the past four decades, whether in North America, South America, Asia, or Europe. In December 1979, Shahriar Shafiq, a nephew of the former Shah Mohammed Reza Pahlavi, and former captain of the royal navy, was the first Iranian dissident to be murdered abroad; he was shot in the head by Iranian operatives outside his mother's Paris home at the age of 34. In 1991, Iran assassinated Shapour Bakhtiar, Iran's last prime minister before the 1979 Islamic revolution, at his home near Paris. A previous assassination plot against Bakhtiar in 1980 had failed, but 12 years after the revolution, the regime finally succeeded in murdering him. And then there was Iran's failed attempt to assassinate the Saudi ambassador in a Washington, D.C. restaurant in 2011 (the operatives had also planned to bomb the Saudi embassy and the Israeli embassy).
In 2019, Iranian intelligence operatives lured Ruhollah Zam, an anti-regime journalist and activist who was based in France, back to Iran under false pretenses. He was found guilty of "corruption on Earth" for running a popular Telegram forum that championed the 2017-2018 Iranian anti-government protests. Zam was hanged in December 2020, leaving behind a wife and two children.
And then there's Jamshid Sharmahd, an Iranian-German spokesman for the anti-regime opposition group Tondar ("thunder" in Persian) who, in 2003, moved to the United States and became a legal resident in Glendora, CA. In 2009, he was the target of a foiled assassination plot on U.S. soil. In July 2020, the regime abducted Sharmahd in Dubai and brought him back to Iran via Oman. Tehran alleges that Sharmahd orchestrated a 2014 attack against a mosque in Shiraz that killed 14 and injured over 200, a claim his family vehemently denies.
According to Human Rights Watch, Sharmahd, 66, is still in arbitrary detention while facing the death penalty. Amnesty International has reported that he suffers from Parkinson's disease, diabetes, and heart disease, and that his health is rapidly deteriorating.
Because of all this precedent, news of the indictment of Alinejad's would-be kidnappers was not surprising in Southern California, home to the world's largest Iranian diaspora; most Iranian Americans closely follow Alinejad's activism. With her unapologetic excoriation of the regime, Alinejad poses a double threat to Tehran's theocrats: She offers a precious voice to Iranians, ensuring that their protests go viral, while also empowering them with the knowledge that the world, and America, in particular, is listening (or so we hope). Armed with unabashed courage and brilliantly astute (and often humorous) commentary, she makes an absolute disgrace of Iranian leaders.
In fact, it seems that most Iranians identify more with Alinejad than they do with their own government. And now millions of Americans know her name.
And yet, despite that slim silver lining, the foiled plot has revealed that if Iran wants to kidnap dissidents on American soil, it most likely can. It's a sobering thought.
Tabby Refael is a Los Angeles-based writer and civic activist, and co-founder of 30 Years After, a 501(c)(3) nonpartisan organization that promotes the participation of Iranian Jews in American civic, political and Jewish life.
The views in this article are the writer's own.