Iran Tells Donald Trump the Only Thing That Will 'End' Is Him
Iran's top diplomat has rejected President Donald Trump's recent threat, saying it was he whose days were numbered.
Following talks with Pakistani officials in Islamabad, Iranian Foreign Minister Mohammad Javad Zarif responded to an ultimatum issued Sunday on Twitter by Trump, who warned, "If Iran wants to fight, that will be the official end of Iran. Never threaten the United States again!" Zarif previously reacted by citing thousands of years of Persian history against aggressors such as Alexander the Great and Genghis Khan, but now the minister directed his warnings toward the Republican leader himself.
"Mr. Trump, with his own comments, has shown that, firstly, he does not know history, and, secondly, he does not know the people of Iran," Zarif said, according to the semiofficial Tasnim News Agency. "Thirdly, he is proving that claims by him and his colleagues about supporting the Iranian people are nothing but lies."
"A few days ago, he said, 'Iran will end'; Iran will see his end, but he will never see the end of Iran," Zarif added.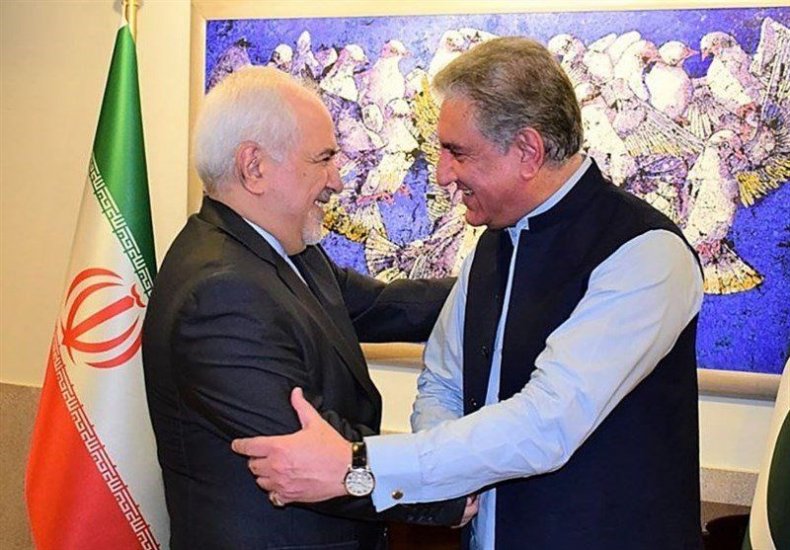 While the U.S. is a relatively new country, it has played a major role in Iran's modern history, having orchestrated a 1953 coup there to oust a prime minister who challenged the absolute rule of a West-backed monarchy. Relations were severed after Iran's 1979 Islamic Revolution and a hostage crisis at the U.S. Embassy in Tehran. Any hopes of a warming in ties following a 2015 nuclear deal were dashed with Trump's decision to unilaterally exit the agreement May 2018.
The White House argued that the agreement did not go far enough to stop Iran from allegedly funding militant groups and developing ballistic missile technology, and has laid out intense sanctions designed to sabotage the Islamic Republic's ability to trade with other countries. A year since Washington's pullout, Tehran has begun to reconsider its own commitment to the accord, and the U.S. has sounded the alarm of a supposed heightened threat against U.S. interests in the region.
The Trump administration has contended that Iranian officials were arming small boats with missiles and potentially gearing up allied militias in Iraq for potential action, leading the U.S. to deploy the USS Abraham Lincoln carrier strike group to the Middle East in response to what White House national security adviser John Bolton—a reputed anti-Iran hawk—called "troubling and escalatory indications and warnings."
As Newsweek previously reported, Bolton had Acting Defense Secretary Patrick Shanahan draw up both offensive and retaliatory military options against Iran, and a scaled-down version was reportedly presented Thursday at the Pentagon. This came even as one U.S. military official and a lawmaker speaking to Newsweek expressed their doubts toward the administration's spin on the intelligence.
Secretary of State Mike Pompeo claimed Tuesday that the briefings were about "40 years of unprovoked aggression from the Iranian regime and to explain the prudent steps we're taking to deter violence, protect American interests, and support the brave Iranian people."
Both Trump and senior Iranian officials, including supreme leader Ayatollah Ali Khamenei, have downplayed the prospect of a war between their countries. At the same time, Tehran's leadership has rejected Trump's call for them to contact him to restart negotiations on a deal he already left a year ago.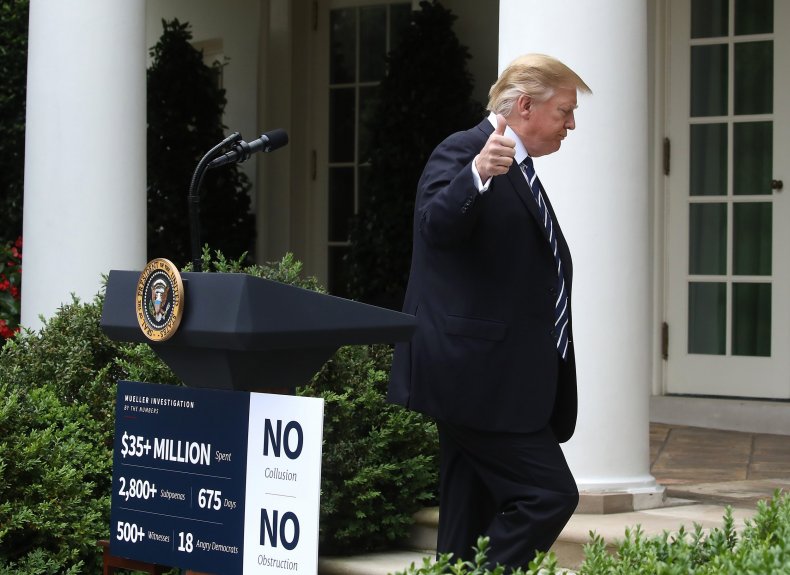 Though Zarif himself recently returned from a short-lived resignation, Trump's position has also become more precarious in recent weeks. A growing number of legislators, mostly Democrats, have raised the prospect of impeaching the president, accusing him of soliciting help from Russia in winning the 2016 election and obstructing the subsequent investigation into his alleged misdeeds.
The controversy would likely follow Trump throughout his next campaign trail ahead of a possible second and final term, in 2020. The following year, Iran too was set to hold a presidential election, but Trump's U.S. counterpart Hassan Rouhani would not be eligible, as he has already served the two terms set by Tehran.
Recent events could spell trouble for Iranian politicians sharing Rouhani's moderate platform, however, as he and Zarif were key players in selling the nuclear deal to hard-liners like Khamenei. Though the deal, officially known as the Joint Comprehensive Plan of Action (JCPOA), was still supported by fellow signatories China, the EU, France, Germany, Russia and the United Kingdom, European powers have struggled to implement it in the face of U.S. threats, and Khamenei himself has become increasingly vocal about his initial reluctance to engage with the West.
"The way the JCPOA was handled, I did not really believe in it, Khamenei told a group of university students and representatives of student associations Wednesday. "And I mentioned this to the president and the foreign minister and had warned them several times."