Is Iran Trying to Drive a Wedge Between Europe and the United States?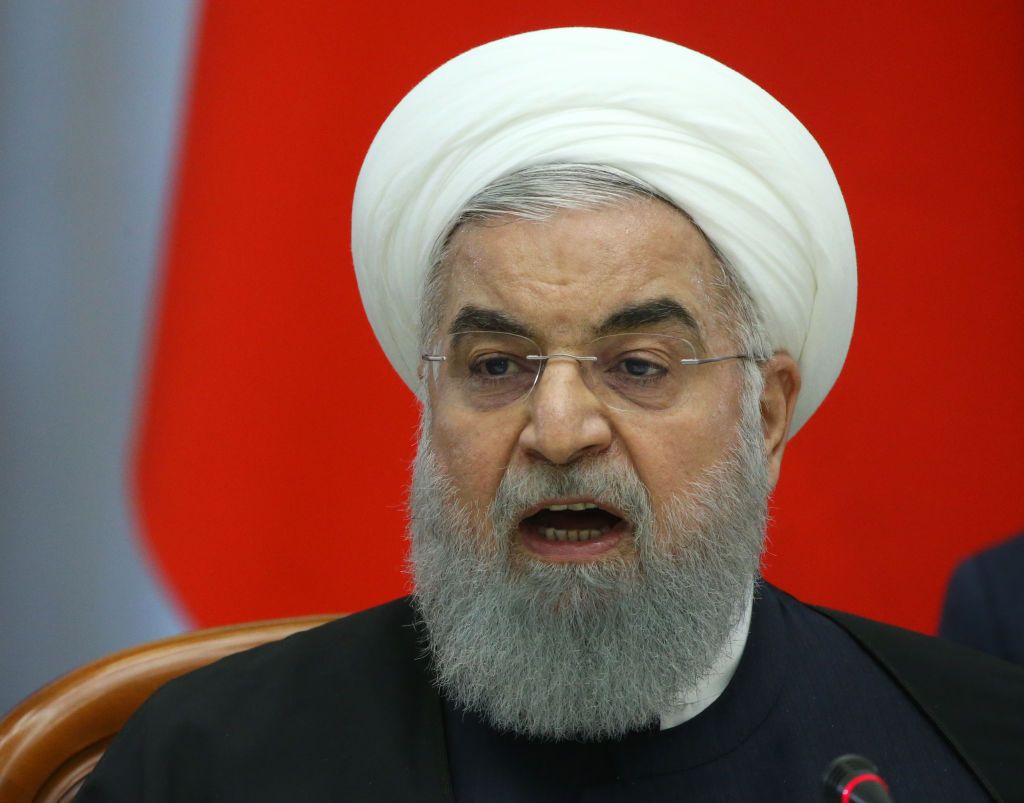 By announcing that it will scale back its commitments to the 2015 nuclear deal, abandoned by President Donald Trump a year ago , Iran has recalibrated the geopolitical field with regard to the so-called Joint Comprehensive Plan of Action (JCPOA).
In a carefully calculated statement Wednesday, Iranian President Hassan Rouhani announced that Iran would keep its enriched uranium and heavy water, rather than selling them to other nations as Tehran had previously promised.
He also warned the Islamic republic could resume its uranium enrichment program if the remaining signatories to the JCPOA failed to mitigate the effect of U.S. sanctions on Iran's oil and banking sectors in the next 60 days.
Rouhani also repeated veiled threats that Iran might rein in its efforts to tackle drug smuggling and migration from Asia into Europe if the other signatories to the deal failed to comply.
When Trump delivered on his long-held ambition to remove the U.S. from the 2015 nuclear deal, he put Washington on a collision course with Iran but also put America at odds with Britain, France, Germany and other signatories of the deal—critically, China and Russia. As the current administration abandoned the 2016 nuclear deal, hailed as one of the principal achievements of President Barack Obama's White House, the other JCPOA signatories agreed to persevere with the plan.
If Iran gets its way, this most recent move will deepen the rift between Europe and the United States. But this eventuality is unlikely, Sanam Vakil, a senior research fellow for the Middle East and North Africa Programme at Chatham House, the London-based policy institute, told Newsweek.
"If Europe is going to miraculously be able to provide Iran with more meaningful benefits...perhaps even provide some support in terms of hard currency and maybe even oil purchases, and this seems like a long shot, it will protect the JCPOA and through those initiatives we will continue to see a divide between Washington and the Europeans," she said.
To do so, Europe would have to fully implement the so-called Instrument in Support of Trade Exchanges (Instex), which allows nations to bypass the U.S. banking system and avoid Washington's sanctions while trading with Iran. However, The New York Times reported, though the U.S. and European capitals have engaged in a war of words over the mechanism, that there is little appetite for this.
"Instex was never thought of as economically efficient," Pierre Vimont, the former executive secretary-general of the European External Action Service, told the Times. "It was always considered a political answer to underline to Iran that we, like Russia and China, are still committed to the nuclear deal."
Vakil said that Iran's efforts to force Europe to defend the deal will likely, by increments, push the continent away from the JCPOA. "The more likely outcome is that Europe is not going to be able to do more than it has in terms of providing symbolic support for the deal and Iran's compliance, and what we are going to see is a gradual unravelling of the JCPOA. That will move Europe close to Washington," Vakil explained.