Iran Slams U.S. Support of 'Dictators, Butchers, Extremists' In Response to Trump's SOTU
Iranian Foreign Minister Mohammad Javad Zarif shot back with a stinging response after President Donald Trump called the Persian Gulf nation "the world's leading state sponsor of terror" during his State of the Union address on Tuesday.
"US hostility has led it to support dictators, butchers & extremists, who've only brought ruin to our region," Zarif wrote on Twitter. The foreign minister also emphasized his country's Jewish minority and said that Iranians are "commemorating 40 yrs of progress despite US pressure."
Trump has been a harsh critic of Iran and the 2015 Joint Comprehensive Plan of Action, commonly called the Iran nuclear deal, since before he took office in 2017. His criticism continued after he became president, leading him to withdraw from the international pact last May and to reimplement sanctions targeting the country. During his State of the Union, he again lashed out at the country.
"It is a radical regime. They do bad, bad things," Trump said. "To ensure this corrupt dictatorship never acquires nuclear weapons, I withdrew the United States from the disastrous Iran nuclear deal. And last fall, we put in place the toughest sanctions ever imposed on a country."
He added, "We will not avert our eyes from a regime that chants 'Death to America' and threatens genocide against the Jewish people."
The president's view that withdrawing from the nuclear agreement has prevented Iran from building a nuclear weapon goes counter to the opinion of his intelligence experts as well as close U.S. allies. Last week, Director of National Intelligence Dan Coats and CIA Director Gina Haspel confirmed that the Iran deal had effectively curbed its nuclear capabilities and that the country was not currently working to build such a weapon. Trump responded by saying the intelligence chiefs were "naive" and should go "back to school."
The European Union, France, the United Kingdom, Germany, Russia and China, which are all signatories of the nuclear deal, have criticized Trump's withdrawal from the agreement, arguing it has been effective. A series of reports from the United Nations' nuclear watchdog have consistently shown that Iran has remained in compliance with the agreement.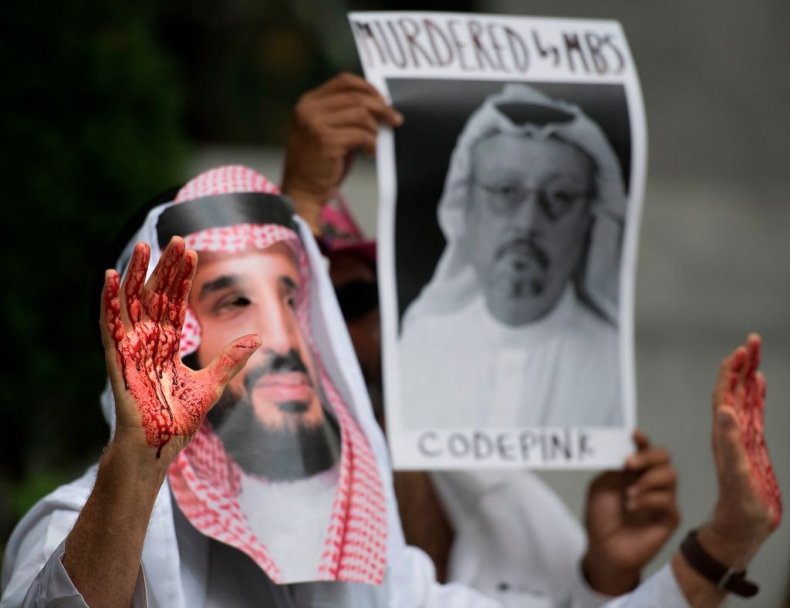 Trump's criticism of Iran's government for doing "bad, bad things" also stands in contrast to his support of Saudi Arabia. Iran and Saudi Arabia are regional rivals, but while Saudi Arabia is led by an all-powerful monarchy, Iran has a democratically elected government. Trump criticizes Iran's human rights violations but defended Saudi Arabia following the slaying of Washington Post columnist Jamal Khashoggi.
Last October, he was killed and cut into pieces after entering the Saudi consulate in Istanbul. In the wake of the incident, the president argued that the kingdom was a "great ally" and that it was important to maintain positive relations to keep oil prices low.
Although Iranian leaders regularly condemn the Israeli government for its treatment of Palestinians, often with threatening rhetoric, the Persian Gulf nation has a vibrant Jewish minority. The community is guaranteed representation in the country's government, and elected Jewish officials criticize both Israel and the U.S.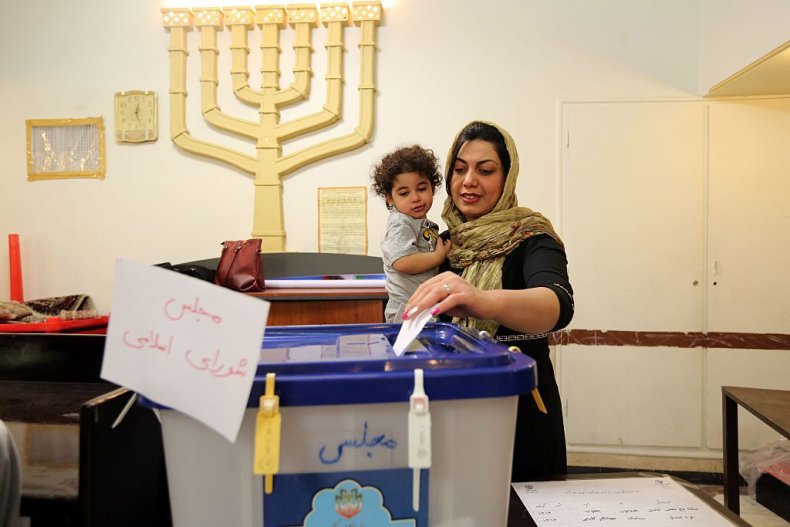 "We must not allow enemies to use our minor ideological differences as a tool to create multi-voices in the country and then to exploit this situation in their own favor," Siamak Moreh Sedgh, a Jewish member of Iran's parliament, said last year.
While Trump, and many others in Washington, insists that Iran is the leading state sponsor of terrorism, many analysts and experts have taken issue with that view. Even the U.S. State Department appears to disagree, with the majority of the militant groups it designates as terrorist organizations receiving funding from the Saudi government or Saudi citizens.
Also, on September 11, 2001, 15 of the 19 Al-Qaeda-affiliated hijackers who attacked the U.S. were Saudi citizens, as was the attack's mastermind, Osama bin Laden. None were Iranian. However, Saudi Arabia has consistently denied supporting or funding those attacks.