Iran Vows to Increase Ballistic Missile Tests Despite Threats From Trump Over Nuclear Deal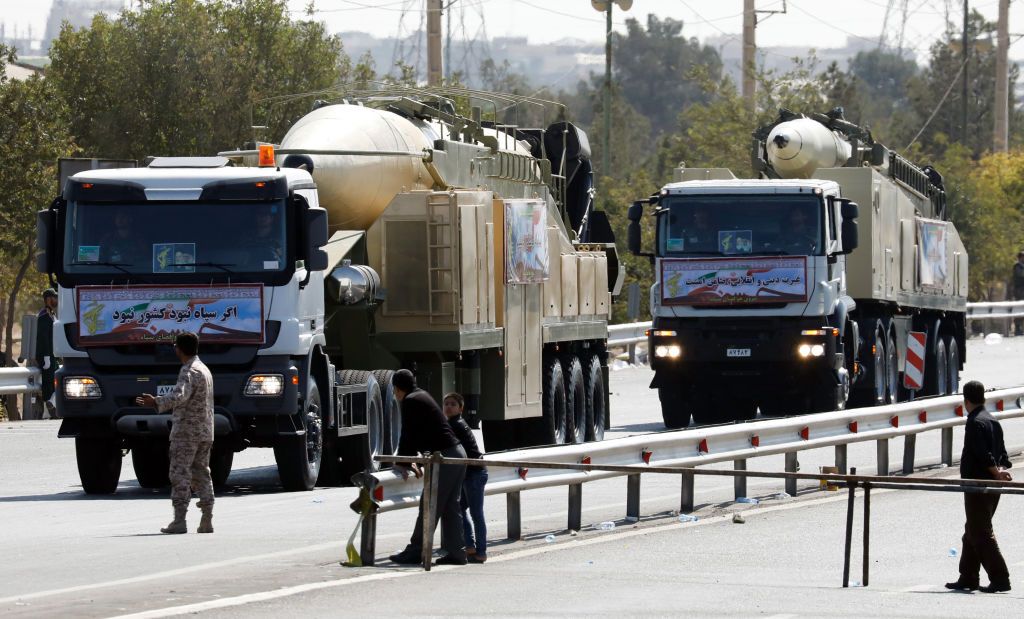 The Iranian military has pledged to step up its ballistic missile program despite warnings from Washington and new sanctions aimed at curtailing the Islamic Republic's development of the weapons systems.
The announcement from Iran's Islamic Revolutionary Guard Corps (IRGC) comes less than a week after President Donald Trump blacklisted the group as a terrorist organization and refused to certify the 2015 nuclear deal.
Related: Iran is the real winner in Iraq as the U.S. coalition against ISIS crumbles
The accord, signed by Tehran and world powers under President Barack Obama, ended economic sanctions on Iran in exchange for the country's agreement that it would no longer pursue a nuclear weapons program.
But both before he took office and since he arrived in the White House, Trump has been deeply critical of the deal. His stance has emboldened hard-liners in Tehran, particularly those in the IRGC.
"Iran's ballistic missile program will expand and it will continue with more speed in reaction to Trump's hostile approach towards this revolutionary organization [the Guards]," the IRGC said Thursday, according to the semiofficial Tasnim news agency.
"Imposing cruel sanctions against the Guards and hostile approach of the rogue and brute [U.S.] president shows the failure of America and the Zionist regime's [Israel's] wicked policies in the region," the statement added.
As tensions heightened between Iran and Washington, Iran claimed last month it had carried out a test of its new medium-range missile, hours after the projectile was displayed during a military parade in the Iranian capital.
The footage of the test broadcast on Iranian TV later turned out to be fake. The video dated back to a failed launch in late January during which the missile exploded shortly after takeoff.
But Reuters reported that Iran has one of the most advanced ballistic missile programs in the Middle East. The country claims the program is designed solely for defense against its Arab neighbors, Israel and the United States.
Trump cited Iran's development of its missile program as one of the reasons for the U.S.'s new stance against Tehran in his speech Friday. "Since the signing of the nuclear agreement, the regime's dangerous aggression has only escalated. At the same time, it has received massive sanctions relief while continuing to develop its missiles program," he said.
Prior to the announcement, the U.S. had said repeatedly that such Iranian actions as the testing of ballistic missiles violate the nuclear agreement in spirit, if not technically breaking the deal. Reports from the International Atomic Energy Agency have, however, shown Iran continues to comply with the terms of the 2015 agreement.