'The Threat Is Very Real': U.S. Commander Warns Iran Is Still a Danger, Doesn't Rule Out Sending More Troops
The threat from Iran is "very real," a U.S. commander told reporters on Friday.
Iran has decided to "step back and recalculate," but that doesn't mean that it didn't have plans to attack U.S. troops stationed in the Middle East, General Frank McKenzie, head of U.S. Central Command, told several reporters.
"I don't actually believe the threat has diminished," he said, adding that he could not rule out the possibility that the U.S. would send more troops to the Middle East.
Tensions between the U.S. and Iran have ratcheted up since President Donald Trump was elected to office. In 2017, Trump implemented a travel ban on citizens from seven countries, one of which was Iran. The administration also reinstated sanctions against Iran that the Obama administration had lifted after Trump pulled out of the Iran nuclear deal—a landmark agreement that saw Iran give up key elements of its nuclear energy program in exchange for sanctions relief, despite the fact that Iran was in compliance with its terms.
But the situation became even more fraught after four oil tankers were attacked in the Gulf last month. The oil tankers belonged to Saudi Arabia, Norway, and the United Arab Emirates, all of which are U.S. allies.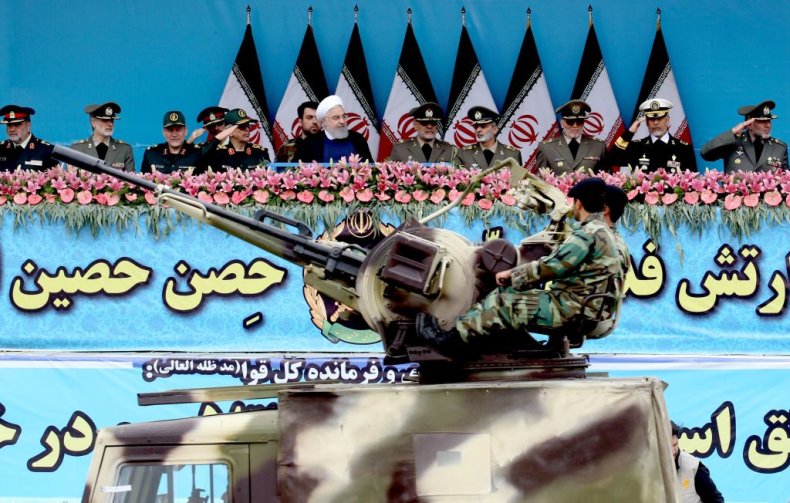 The three countries presented the findings of their investigation into the May attack to members of the UN Security Council on Friday, blaming a "state actor" but failing to call out Iran by name.
U.S. analysts, however, quickly blamed Iran for the attack, and some warned that the U.S. could use the incident as a pretense for entering into a conflict with Iran. Trump's national security adviser John Bolton has long been an advocate for regime change in Iran and is believed to be pushing Trump, who has repeatedly come out against U.S. military interventions in the Middle East, towards a more bellicose stance.
Bolton announced in May that the U.S. would send an aircraft carrier and bomber planes to the Middle East "to send a clear and unmistakable message to the Iranian regime that any attack on United States interests or on those of our allies will be met with unrelenting force."
McKenzie's comments appear to imply that the U.S.'s tough stance has had a deterrent effect. Now the administration is trying to strike a balance being getting tough on Tehran to deter a potential attack and provoking Iran and sparking a conflict. McKenzie, however, stopped short of giving details about what type of attack Iran would have planned.