Iran Sends New Warning to U.S.: 'Whoever Starts a War With Us Will Not Be the One Who Finishes It'
Iran's Foreign Minister Mohammad Javad Zarif has warned that his country is ready to finish a war, if any country should choose to attack.
"Whoever starts a war with us will not be the one who finishes it," he said on Monday alongside Germany's Foreign Minister Heiko Maas in Tehran. The remark from Zarif came as tensions remain heightened between Iran and the U.S., with the Trump administration having deployed additional military forces to the Persian Gulf region.
Zarif also took aim at the U.S. and its allies' actions in the Middle East.
"Was it us that gave arms to Saddam Hussein? Did we support Al Qaeda? Did we imprison the prime minister of Lebanon? Are we bombing Yemeni civilians every day? Did we support ISIS and the Jabhat al-Nusra in Syria, or were American weapons provided by Saudi Arabia?" he asked, taking particular aim at Iran's arch regional rival Saudi Arabia.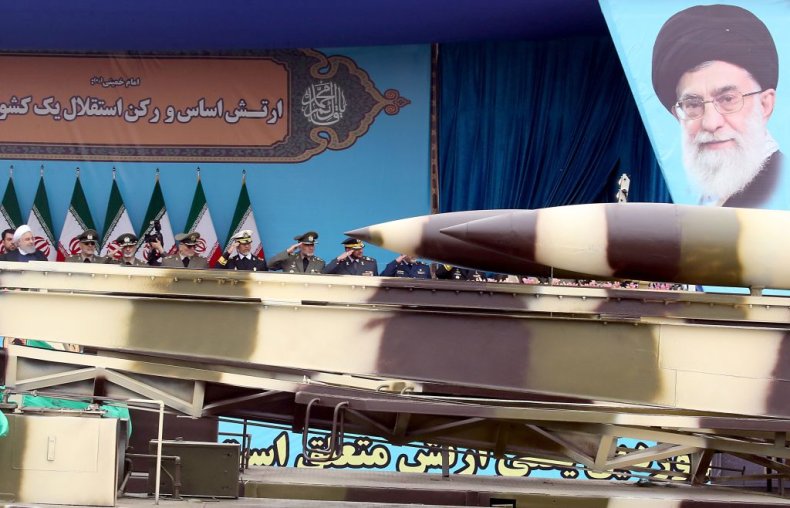 Maas traveled to Iran in a bid to salvage the 2015 Joint Comprehensive Plan of Action (JCPOA), commonly known as the Iran nuclear deal. Trump has attempted to destroy the international treaty, which was signed by the European Union, Germany, France, the United Kingdom, Russia, China and the administration of former President Barack Obama. Last year, Trump formally withdrew the U.S. from the deal and reimplemented harsh sanctions targeting Iran.
The JCPOA offered Iran sanctions relief in exchange for curbing its nuclear capabilities. The United Nations nuclear watchdog had consistently found that Iran remained in compliance with the treaty. Earlier this year, U.S. intelligence leaders also said the deal had worked to reduce Iran's nuclear capabilities. But Trump has insisted the agreement was bad, and repeatedly lashed out at Tehran's regional meddling. The president has been backed strongly by Saudi Arabia and Israel, which both see Iran as their biggest regional rival.
Last month, Iran, suffering economically under U.S. sanctions, warned that it would begin stepping back from its commitments under the JCPOA if European signatories did not do more to salvage the deal. Maas said that European signatories had "made the greatest effort to meet [their] commitments," adding that Trump's harsh sanctions were difficult to counter.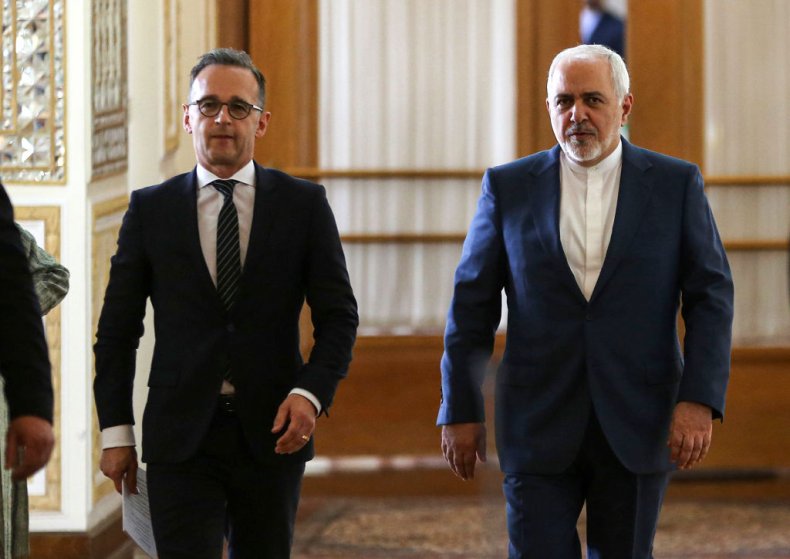 Meanwhile, the Trump administration has sent additional troops and an aircraft carrier to the region after alleged threats from Iran against the U.S. and its regional allies. Tehran has denied planning any attacks and U.S. allies have also expressed skepticism about the reports. Many in Washington have also warned that the president and top officials appear to be acting in a similar manner to the administration of former President George W. Bush in the lead up to the invasion of Iraq. That war was launched based off of false intelligence claiming that Iraq had weapons of mass destruction (WMDs).
The UN's nuclear watchdog has raised concern about the escalating tensions between Washington and Tehran. "I... hope that ways can be found to reduce current tensions through dialogue," International Atomic Energy Agency director general Yukiya Amano said in a recent speech.