In Iran, What Chance of Rouhani Being Re-Elected?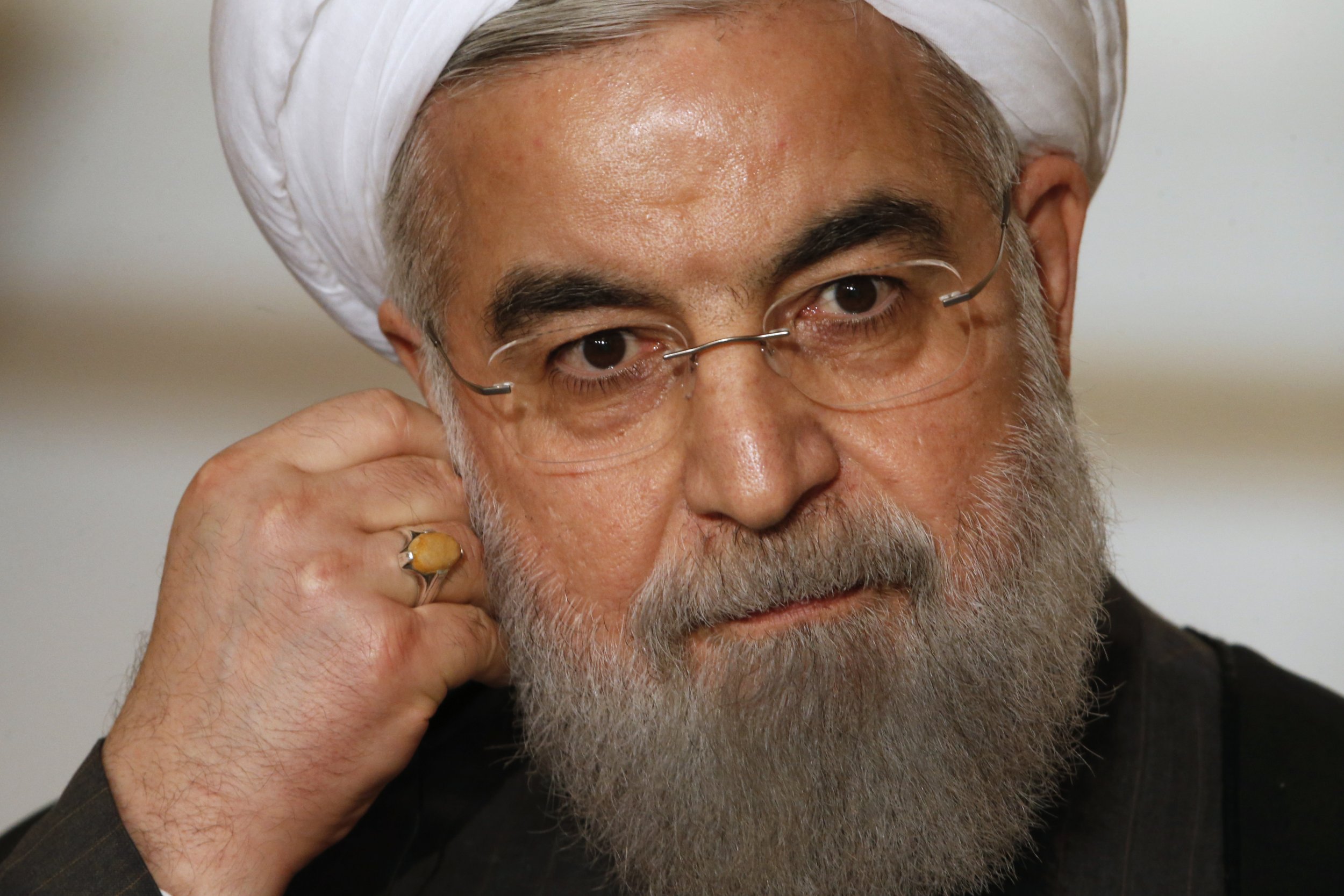 This article first appeared on the American Enterprise Institute site.
It's 12 months to go before President Hassan Rouhani faces the Iranian electorate to secure another four-year term. Not unlike in the United States, it is not too early to think about his chances.
Rouhani has been through six months of critical political tests that will set the stage for the contest next year: the bumpy implementation of the JCPOA on the Iranian nuclear program, the election of the new parliament and Assembly of Experts (the clerics who will chose the next supreme leader), and major budgetary battles that go to the heart of the Islamic republic's future direction.
Will he face a major challenger in 2017? Will any of it matter to the United States?
The JCPOA is Rouhani's signature achievement. Implementation of the nuclear deal since January has been fraught with challenges, though. Global firms are hesitant to work within Iran's opaque business sector and the remaining U.S. unilateral sanctions for support of terrorism and human rights violations make standard international financial transactions challenging. Technocrats in Rouhani's administration know that most of these problems are of the result of years of Iran's own misguided economic policies.
This has not stopped politicians in Tehran from blaming the U.S. for actively discouraging European and Asian firms from investing after the JCPOA, though, and even asking for additional concessions from Washington to compensate.
The president's more conservative and "hard-line" detractors are using the failure of the nuclear deal to provide an immediate economic boon to attack him, but it does not seem that these criticisms are building much traction. In the end, the Iranian leadership is grudgingly realizing that the problems of reintegrating into the global economy are not going to be easily solved in the near term. The JCPOA should still be a net plus for Rouhani.
The president faces other hurdles in improving Iran's financial outlook. This year's much delayed budget was finally approved last month without the defense and household income subsidy reductions he originally wanted.
The regime is also still locked in an existential debate about how much or how little integration into the international system it should pursue. While Rouhani's team may want to focus on foreign direct investment and cleaning up corrupt business practices, Supreme Leader Ayatollah Ali Khamenei is explicit in his fear that Iran should not be "swallowed" by America through greater global integration.
This battle over how to build Iran's so-called "Resistance Economy" will play out most prominently over the degree of foreign ownership that will be allowed in the energy, manufacturing and other sectors.
Given these political headwinds, Rouhani is unlikely to push through major economic policy changes in the next year, but he should be able to affect some limited reforms.
The president's saving grace may be oil prices, which appear to be on a longer-term upward trend. The 2016-2017 budget was based on crude oil at around $40 a barrel; prices are already now around $50 a barrel. Whether Rouhani can direct additional revenue into programs that actually boosts the average Iranian's economic well-being is another question, but at least he will have more room to maneuver.
The new parliament may also help. There was never much hope for a moderate or reformist legislature after most of the moderate or reformist candidates were disqualified from running in the first place. But Rouhani, along with former president and ally Rafsanjani, was able to successfully target and oust many of his most difficult opponents in the February elections.
With conservative Ali Larijani re-elected as speaker—with whom Rouhani has a strong working relationship—and even some reformists in deputy speaker roles, it will be a somewhat more manageable body.
The key will be watching how the hard-liners behave during this session. If they are able organize themselves into a coherent opposition (which has eluded them for years), that could spell trouble for Rouhani's legislative agenda and the potential for a viable rival to emerge for the presidency.
If the election to the Assembly of Experts in February was also an exercise of Rouhani and Rafsanjani's political score settling with their hard-liner rivals—especially successfully ousting sitting chairman Ayatollah Mohammed Yazdi—the conservatives were able to organize themselves to beat back Rafsanjani's preferred candidate to head the body and elect arch hard-liner Ayatollah Ahmad Jannati instead last month.
The assembly may not affect Rouhani's agenda for now—they meet only a few times a year—but if Khamenei passes in the near term, it means the Islamic republic's next supreme leader is likely to be in the same conservative mold.
There are also worrisome indicators former president Mahmoud Ahmadinejad, hubristic as ever, wants to take another shot at the office. His support for another run is weak, though; even many conservatives and hard-liners have recently trashed his record of gross economic mismanagement. But his populism could still resonate if people are not seeing the benefits of the JCPOA by next year.
Overall, the balance sheet is positive for Rouhani. U.S. policymakers should remain sober about the prospects of another four years bringing about any long term changes in Iranian foreign or domestic policy (most of which are not in his portfolio anyways).
Rouhani is still a company man and is fighting to preserve the political foundations of the Islamic republic, not change them. A key reason he is not generating more substantial opposition in Tehran is that he simply is not threatening the establishment.
Khamenei also has a long history of tying presidents' hands in their second terms. Rouhani may have relatively smooth sailing into re-election, but he is not the one steering the ship of state.
J. Matthew McInnis is a resident fellow at the American Enterprise Institute. He previously served as a senior analyst and in other leadership positions for the U.S. Department of Defense.