Iran has warned it may end its cooperation with the U.N. nuclear watchdog if the United States fails to respect commitments made in a nuclear deal Tehran struck with world powers in 2015.
Iran's nuclear chief, Ali Akbar, made the comments to International Atomic Energy Agency Director General Yukiya Amano on Monday, Reuters reported, citing Iranian state media.
"If the United States does not meet its commitment in the JCPOA [Joint Comprehensive Plan of Action], the Islamic Republic of Iran would take decisions that might affect its current cooperation with the International Atomic Energy Agency," Akbar said.
The 2015 deal, which lifted economic sanctions on Iran in exchange for limitations on the country's nuclear energy program, was one of the signature foreign policy achievements of the Obama administration.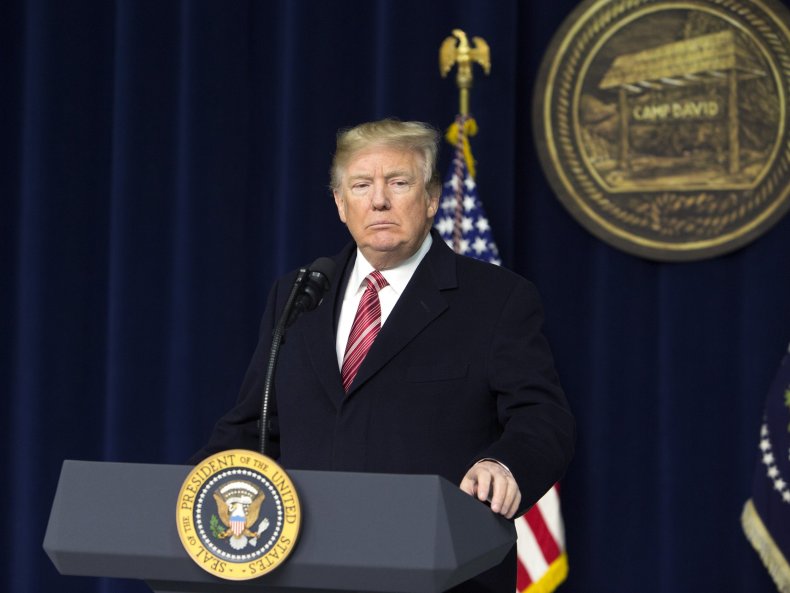 President Donald Trump vowed to ax the deal during his presidential campaign, and the deadline for doing so is swiftly approaching.
Trump must decide on January 11 whether to certify that Tehran is meeting the terms of the agreement. He also will face deadlines as early as January 12 to decide whether to continue temporary waivers of U.S. sanctions on Iran, which must be put for consideration for renewal every 120 days, Politico has reported.
Read more: Nuclear crisis or 'Art of the Deal'? What happens if Trump scraps the Iran nukes agreement
During a speech at the White House in October, Trump called the deal "one of the worst" agreements the U.S. had ever signed. He also lashed out at Iran's "fanatical regime," which he accused of spreading "death, destruction and chaos around the globe."
But Trump stopped short of vowing to terminate the deal, saying instead that he was working to address its "many serious flaws."
The U.S. is the only country involved in the deal that is considering withdrawal. The other five—China, France, Russia, Britain and Germany—have pledged to keep it in place.
If Trump decides to restore the sanctions, it is likely that Tehran will restart its nuclear program, which could have consequences including military conflict with the U.S. and Israel.
It comes in the wake of a wave of anti-government street protests that have rocked Iran. Trump reached out to Iranians in a tweet, saying they would "see great support from the United States at the appropriate time."