Wife of Jailed American in Iran Calls on the U.S. To Do More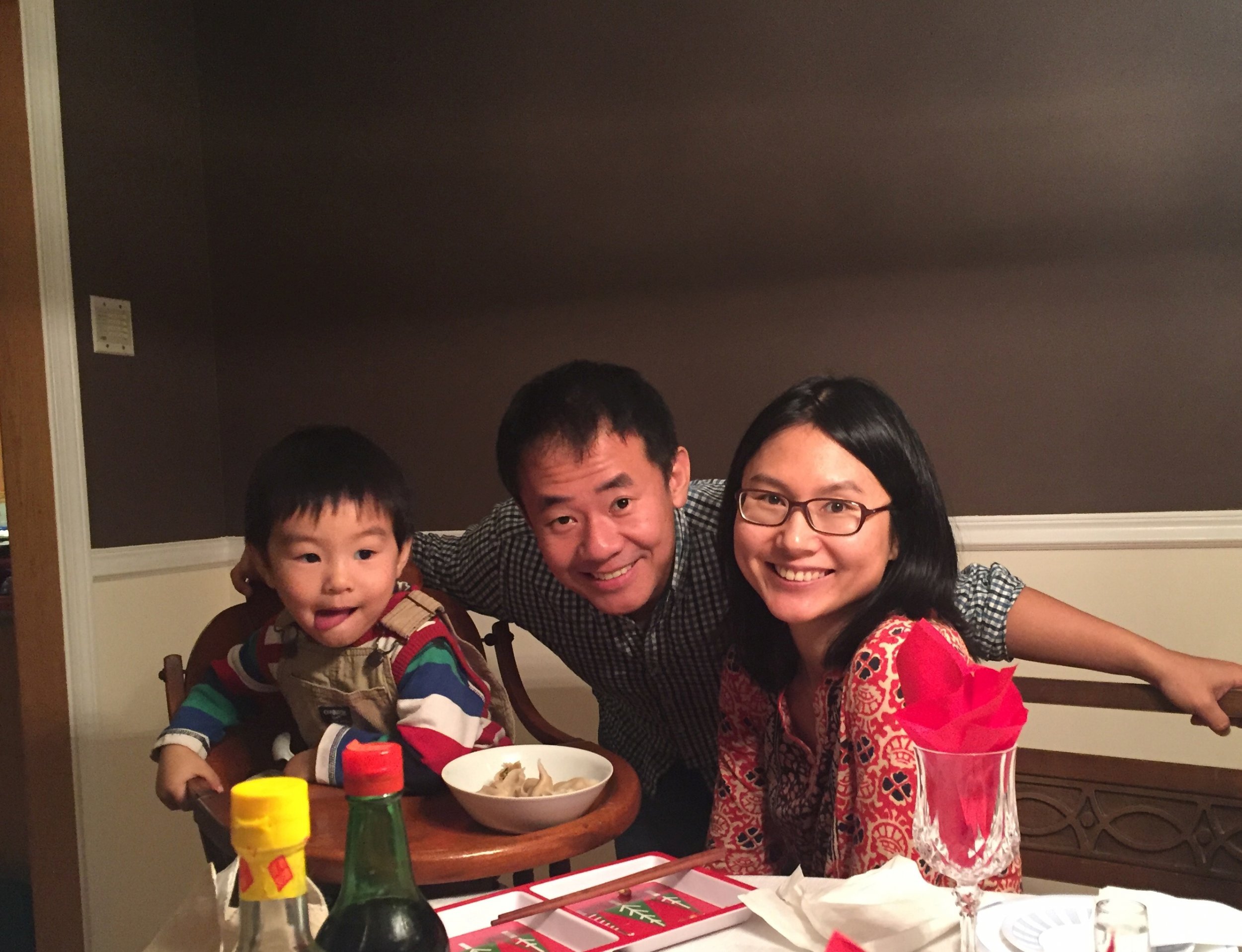 When Xiyue Wang sleeps in his cell in Iran's Evin Prison, he sometimes dreams he is back at Princeton University, working in the school's main library on his dissertation comparing governance systems in Central Asia.
When he wakes, Wang often does not immediately remember where he is, his wife, Hua Qu, said in her first extensive interview since his arrest in Iran about 13 months ago while doing doctoral research. The 36-year-old naturalized U.S. citizen, who was born in China, was convicted of espionage and sentenced to 10 years in prison.
"Sometimes I can't even remember what he looks like," she said on Saturday in the Princeton, New Jersey, apartment that she shares with their 4-year-old son, whose drawings adorn the walls. "It has been too long for me."
The interview, along with a candlelight vigil on Friday night organized by Princeton students, marks a shift in strategy for those closest to Wang, whom colleagues described as a dedicated scholar, a selfless friend and a caring father with a gift for cooking.
For nearly a year Qu, Princeton and the Obama and Trump administrations kept Wang's detention confidential in hopes of brokering a release on humanitarian grounds. The case became public when the Iran judiciary announced his sentence in July, three months after he was convicted at trial.
But Qu, 35, is speaking out to encourage Iran and the United States to resolve her husband's case diplomatically. Wang lost his appeal in August.
Qu said the United States should engage with Iran beyond quarterly meetings dedicated to a 2015 nuclear deal between the Middle East country and world powers.
She pointed to the upcoming United Nations General Assembly in New York as a prime opportunity for the two countries to discuss the fate of American prisoners in Iran.
"Stand Up For Him"
At the vigil, Qu called on the U.S. government to "help defend the values" of academic freedom that drew Wang to study here.
"Will his country stand up for him the same way he stood up for American values?" she asked. "I hope the answer is a resounding yes."
Asked about Wang's case, a State Department spokeswoman said: "This administration is redoubling efforts to bring home all Americans unjustly detained abroad."
Iran's mission to the United Nations did not respond to a request for comment.
Wang is one of three American citizens known to be imprisoned in Evin. The others are Iranian-Americans Baquer and Siamak Namazi, an elderly father and his businessman son, on spying charges.
A fourth American, Robin Reza Shahini, was released on bail in April after undertaking a hunger strike but still faces 18 years' imprisonment on charges of threatening national security, according to human rights activists.
In July, U.S. President Donald Trump promised "new and serious consequences" unless Iran released the Americans but did not offer details.
The Obama administration resolved several previous detentions through a January 2016 prisoner swap that Republicans criticized as setting a precedent that would encourage Iran to imprison more Americans.
Wang was in Iran between January and March 2016 and returned in May of that year. Two months later, Iranian police seized his passport and eventually arrested him. He was charged with espionage in February and convicted in April, according to a timeline released by Princeton, which hired a lawyer for him in Iran.
When Wang was first arrested, his son would talk about him frequently but now shows less interest in even speaking with him when he is able to call from prison, Qu said.
"Now he mentions him less and less," she said. "He's just not very interested in talking to his dad."