Iranian Commander Warns Regime Could Destroy Israel in 'Minutes'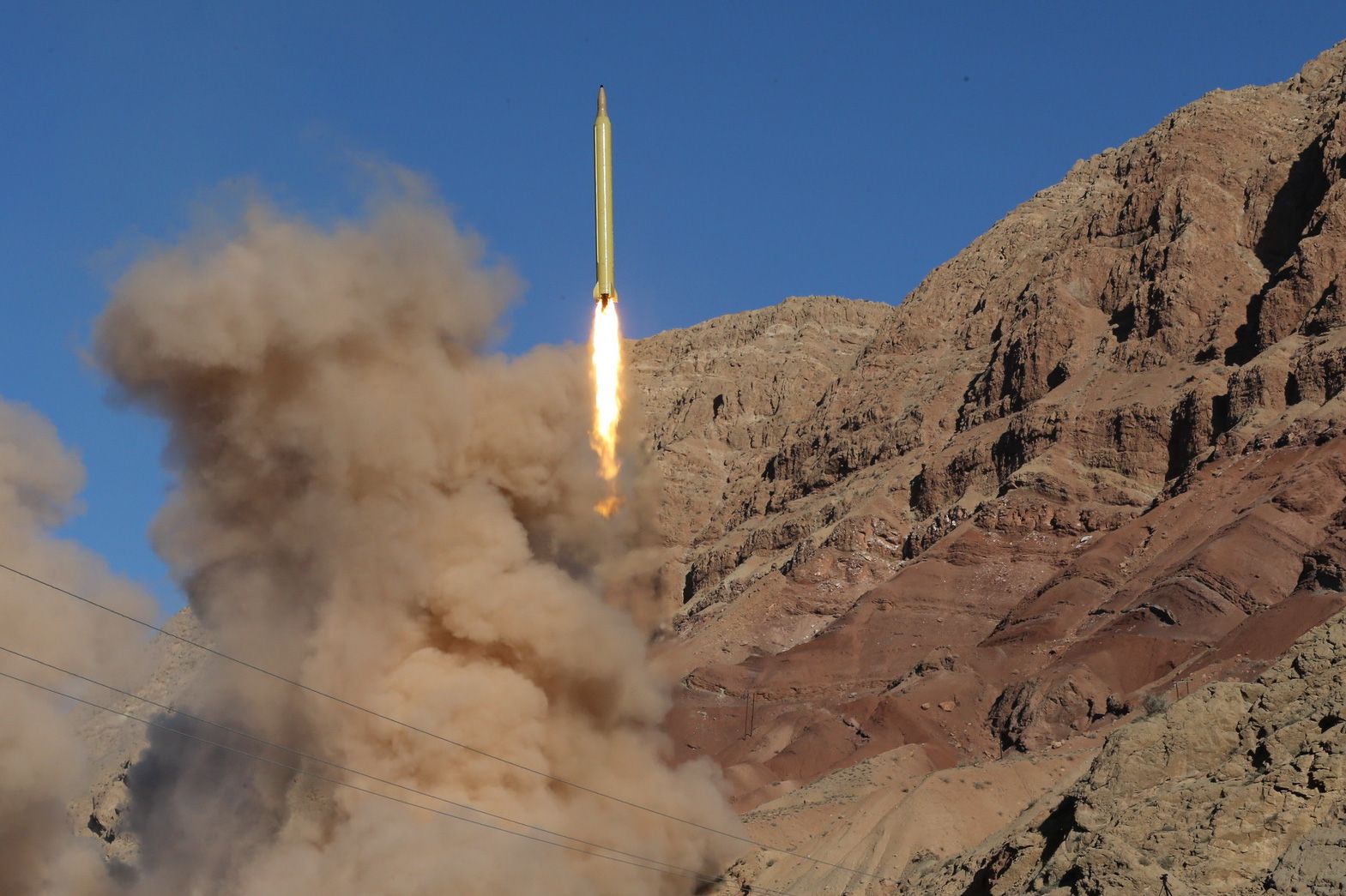 An Iranian military adviser has said that Iran could wipe out Israel "in less than eight minutes" if the order was given by Supreme Leader Ayatollah Ali Khamenei.
"If the Supreme Leader's orders [are] to be executed, with the abilities and the equipment at our disposal, we will raze the Zionist regime in less than eight minutes," Ahmad Karimpour, a senior adviser to the Iranian Revolutionary Guards Corps (IRGC) elite Quds Force said Thursday, according to the semi-official Fars News Agency.
The comments come after the test-fire of a ballistic missile two weeks ago that had the potential to reach Israeli territory. "We test-fired a missile with a range of 2,000 kilometers and a margin of error of eight meters," Brigadier General Ali Abdollahi told a Tehran science conference, the Times of Israel reported.
In March, Tehran fired two ballistic missiles, the Qadr-H model, that carried the message "Israel must be wiped out" in Hebrew into the Sea of Oman, as U.S. Vice President Joe Biden visited Israel on the same day.
Khamenei has frequently stated that Israel should be destroyed. He warned in September 2015 that Israel will not exist as a country in 25 years. "I'm saying [to Israel] that they won't live to see the end of these 25 years," he said. "With Allah's help, there will be no such thing as a Zionist regime in 25 years."
In November 2014, Khamenei said that Israel "has no cure but to be annihilated," using frictions at the Jerusalem holy site sacred to both Jews and Muslims as a reason for the destruction of the Israeli state.
Iranian nuclear deals since July 2015 with six world powers caused a mixed reaction in Israel, with the government believing that Iran will still retain the capability for its missiles to reach its territory and threaten its security.