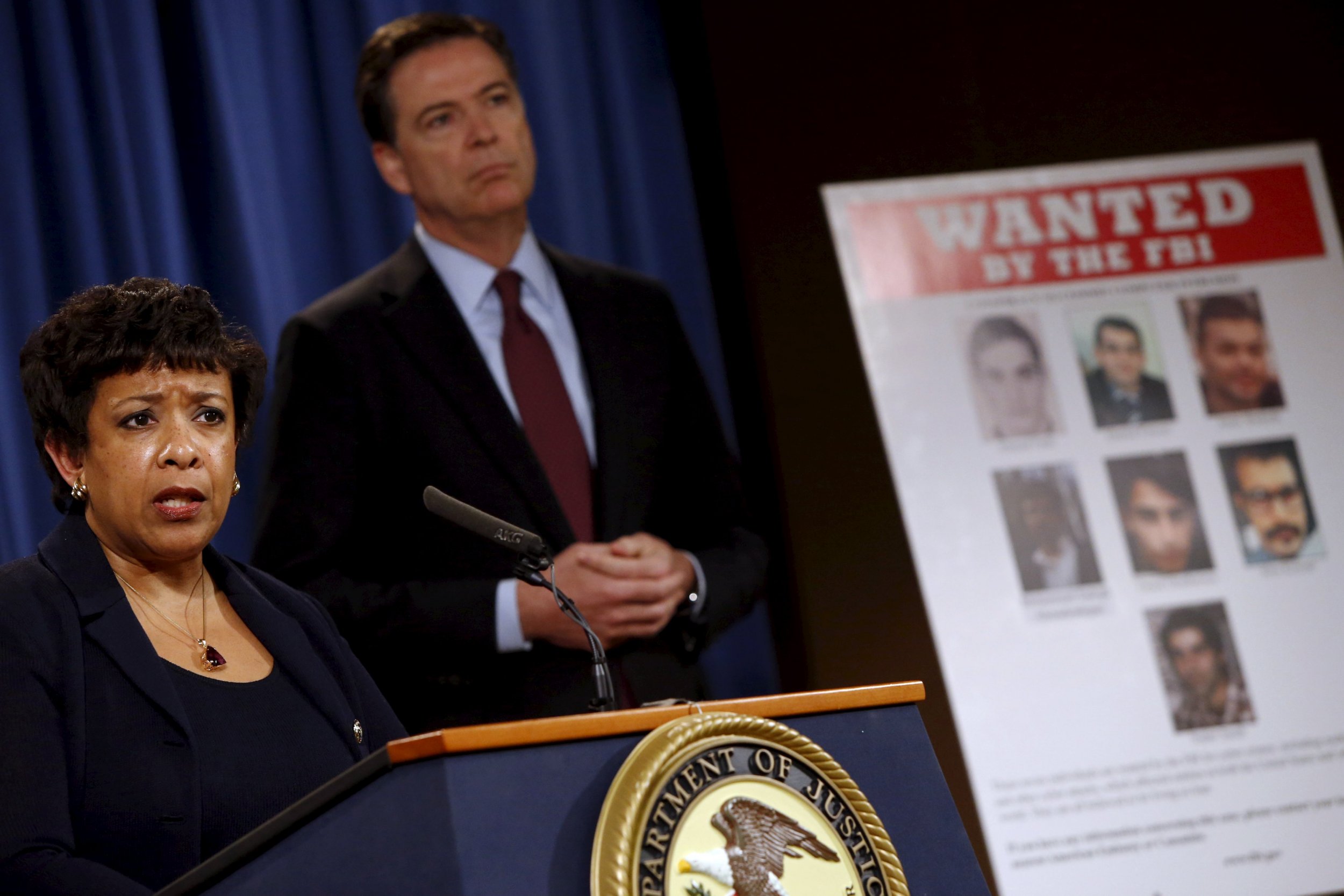 Seven Iranians on Thursday were charged with committing cyber attacks on American banks and a New York dam.
The group of tech experts allegedly launched 46 attacks against the U.S. between 2011 and 2013, according to a statement from the Justice Department. The names of the seven Iranians were disclosed when the indictment against them was unsealed in a federal court in Manhattan on Thursday morning: Ahmad Fathi, 37; Hamid Firoozi, 34; Amin Shokohi, 25; Sadegh Ahmadzadegan, 23; Omid Ghaffarinia, 25; Sina Keissar, 25 and Nadar Saedi, 26.
They have each been charged with one count of conspiracy to commit and to aid and abet computer hacking, which carries a maximum 10-year prison sentence. Firoozi faces an additional charge of obtaining and aiding and abetting unauthorized access to a protected computer, which could mean an additional five years in prison.
"In unsealing this indictment, the Department of Justice is sending a powerful message: that we will not allow any individual, group, or nation to sabotage American financial institutions or undermine the integrity of fair competition in the operation of the free market," Attorney General Loretta E. Lynch said in a statement on Thursday.
The Justice Department said the men were employed by ITSecTeam and Mersad Company, two Iran-based computer companies that were sponsored by Iran's Islamic Revolutionary Guards Corps. The targets included U.S. banks such as Bank of America, Capital One and PNC, in addition to the New York Stock Exchange.
The attacks caused customers to lost access to their bank accounts and cost the banks tens of millions of dollars in remediation costs, according to the Justice Department.
In addition to targeting financial institutions, one of those who has been charged, Firoozi, allegedly gained unauthorized access to the control system of the Bowman Dam in Rye, New York, about 30 miles north of New York City. Firoozi was able to get information about the dam, including its water levels and temperature and the status of the sluice gate.
The suspects live in Iran and are suspected of having worked for the Iranian government.