Iranian Officials Demand Biden Lift Sanctions, Return to Nuclear Deal
Top Iranian officials are demanding that President-elect Joe Biden lift sanctions and return to the Iran nuclear deal before any further negotiations can move forward.
Biden signaled during his presidential campaign that he aimed to return to the 2015 Joint Comprehensive Plan of Action, which granted Iran sanctions relief and international investment in exchange for curbing its nuclear program. President Donald Trump withdrew from the international accord in 2018 and reimplemented punitive sanctions against the Persian Gulf nation and its leaders.
"What we say is that whatever has happened under Trump's administration must go back to the pre-Trump era. We are serious about it," Mahmoud Vaezi, chief of staff to Iran's President Hassan Rouhani, told Iran's Tasnim News Agency on Monday. Vaezi asserted that all the sanctions implemented under Trump's administration must be lifted for ties to improve with the U.S.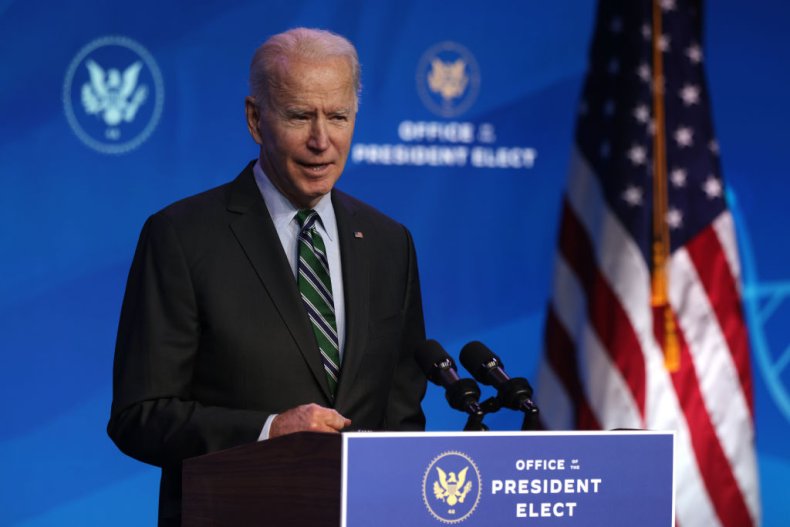 Shahriar Heydari, the deputy head of the Iranian parliament's National Security and Foreign Policy Committee, shared a similar perspective with Iranian media on Sunday.
"If the cruel sanctions that were imposed on the Iranian nation under Trump are not to be lifted, the JCPOA will certainly be a loss for Iran," Heydari said.
"The Islamic Republic of Iran fulfilled these obligations, but the United States withdrew from this international agreement, and the Europeans did not fulfill their obligations under the pressure of the White House, [which] brought the JCPOA close to destruction," the Iranian official said. Heydari warned that U.S. officials should not attempt to "buy more time" with negotiations before lifting the sanctions.
Newsweek reached out to Biden's transition team for comment, but did not immediately receive a response. In September, Biden wrote an opinion piece for CNN calling the Trump administration's Iran policy a "dangerous failure," adding that he would reach out to Tehran and offer "a credible path back to diplomacy."
Former President Barack Obama joined with Iran, the European Union, Germany, France, the United Kingdom, Russia and China in signing the nuclear deal back in 2015. The treaty marked a landmark shift in relations between the U.S. and Iran, which have not had formal diplomatic relations since 1980.
However, the respite in tensions was short-lived as Trump withdrew from the international accord in May 2018, despite consistent reports from the United Nations nuclear watchdog showing that Iran remained in compliance with the deal. The Trump administration argued that the deal was bad for the U.S. and allowed Iran to fund extremists throughout the Middle East. But if Trump wanted to prevent Iran from becoming a nuclear power, his policy has thus far failed. Analysts believe Iran is within months of having weapons grade nuclear material whereas it would have taken at least a year when Trump took office.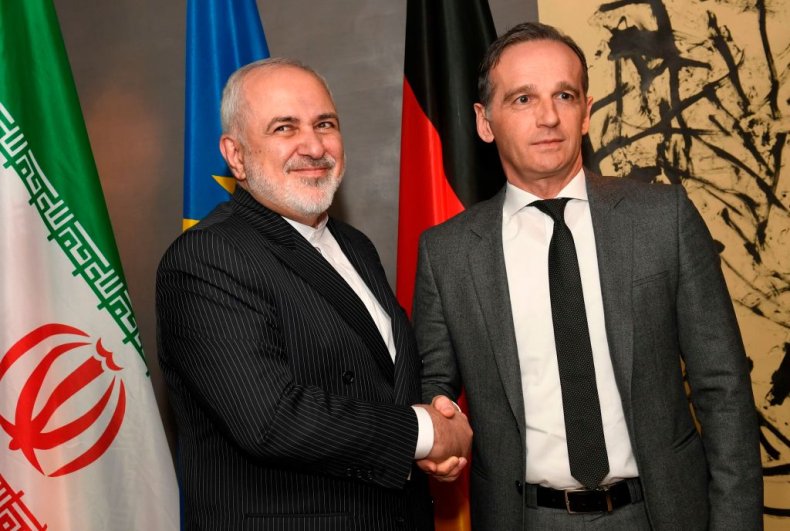 European signatories hope Biden makes good on his commitment to return to the international deal. They have been consistent in their criticism of the Trump administration's policy toward Iran, having worked with China and Russia in their efforts to save the JCPOA.
Germany's Foreign Minister Heiko Maas said in December that he had urged Iran to be cautious in its ongoing nuclear development, pointing out that this could hinder the Biden administration from returning to the 2015 deal.
"To make possible rapprochement under Biden, there must be no more tactical maneuvers of the kind we have seen plenty of in recent times—they would do nothing but further undermine the agreement," Maas said.