Iranian President Rouhani to Visit France in November: Report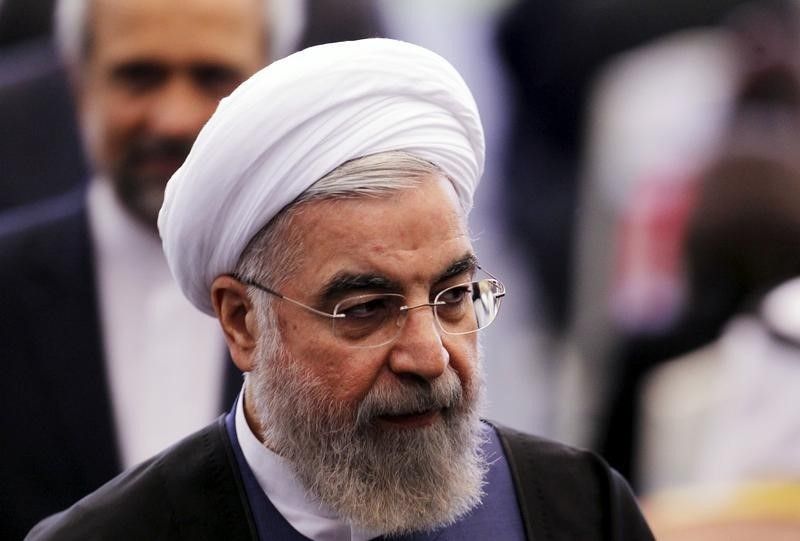 Iranian President Hassan Rouhani will visit France in November, becoming the first Iranian leader to visit the country since 1999, French Prime Minister Manuel Valls said on Tuesday.
Addressing Parliament on Tuesday, Valls said Rouhani had accepted an invitation extended by French Foreign Minister Laurent Fabius in July. Fabius traveled to Tehran following the announcement of the nuclear deal between Iran and a group of world powers. Valls said French President François Hollande will host Rouhani "because after the conclusion of an agreement on its nuclear program, Tehran must weigh in positively in favor of a political solution" in Syria, the AFP news agency reported.
Last week, France joined the U.S.-led campaign against ISIS in Syria after flying reconnaissance missions over the country, the Associated Press reported. France will soon begin airstrikes in Syria and has already taken part in airstrikes against ISIS targets in Iraq. France was also one of the six world powers—the U.K., U.S., France, China, Russia and Germany—that signed the nuclear deal with Iran earlier this year. The deal, which the U.S. says prevents Iran from acquiring a nuclear weapon, lifts economic sanctions against Iran in exchange for the country halting its nuclear program for several years.
Rouhani will be in New York City later this month to attend the 70th United Nations General Assembly session. Next week, a French economic and trade delegation will visit Tehran. The Associated Press reported on Tuesday that an Iranian tourism development company has signed a deal with a French hotel chain, the first deal of its kind since the nuclear agreement was signed.