Iranian Student's Education at U.S. College in Limbo After He's Deported Despite Judge's Order
An Iranian student's pursuit of an education at Boston's Northeastern University is in jeopardy after he was denied entry into the United States and deported.
U.S. Customs and Border Protection detained Shahab Dehghani, 24, on Sunday after he landed at Boston Logan International Airport. On Monday night, U.S. District Judge Alison Burroughs ordered a 48-hour stay on his removal, but Susan Church, one of Dehghani's attorneys, claimed the CBP defied the judge and deported him anyway.
"CBP officers told MULTIPLE attorneys that he was removed from the plane at 9:30/9:40 p.m. THEY LIED," Church tweeted Tuesday morning. In fact, she wrote, her client was removed from the country at 10:03 p.m., after Burroughs ordered the stay at 9:27 p.m.
Church told Newsweek Dehghani transferred to Northeastern from the University of Massachusetts Boston and was in the country studying for at least two years before he returned to Iran in December 2018. Before re-entering the United States, Dehghani was required to reapply for his student visa, a process that took about nine months, according to Church.
When he entered the country Sunday, Church said, her client had a valid F-1 student visa.
Church said she went to the CBP offices to ask about the status of her client on Monday, as she was unable to communicate with him, and was told he was removed from the plane. Massachusetts Senator Ed Markey called to inform the attorney Dehghani had been deported at 10:03 p.m.
"They deported him despite the judge's order last night," Church said. "This kid's entire college career is at risk."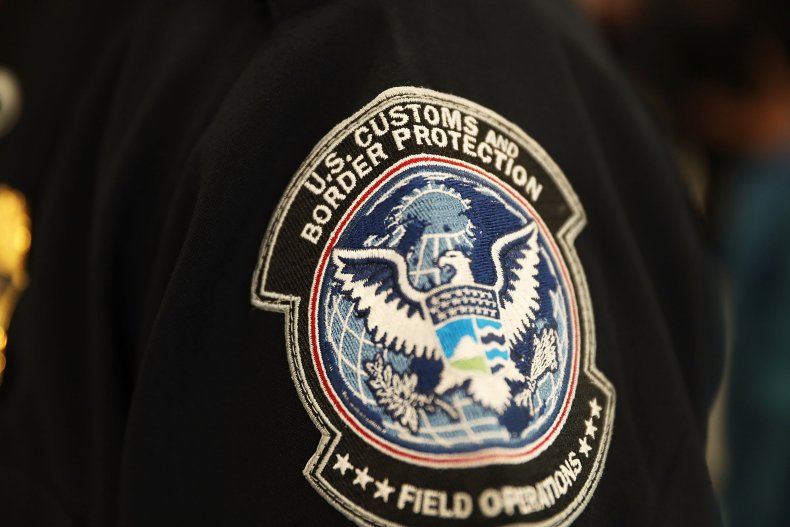 Markey told Newsweek that the CBP didn't provide him with any answers as to why Dehghani was denied entry and failed to acknowledge the "discrepancy" in removing him, despite the judge's order.
"This case is part of a disturbing pattern from the Trump administration of disregarding the law and targeting Iranian students," Markey said. "The Trump administration needs to stop any blanket, dehumanizing policy denying entry to foreign students without due process."
Newsweek reached out by email for comment from the CBP, the Department of Homeland Security and the White House but did not receive a response in time for publication.
On Tuesday morning, U.S. District Judge Richard Stearns was scheduled to hear Dehghani's case to decide if he would be deported. But without anyone to deport, he said the case was moot, according to Shannon Dooling, a reporter at news station WBUR. Government attorneys denied that the CBP defied Burroughs' order, telling Stearns he was deported before the order was given.
Since Dehghani wasn't formally admitted into the U.S., Stearns said, he didn't have the jurisdiction to ask him to be sent back.
This wouldn't be the first time a judge has had to deal with a case like Dehghani's. Church said there was a precedent for ordering people to be returned to America from overseas.
In Grace v. Whitaker, a U.S. District Court case, a group of asylum seekers sued President Donald Trump's administration over its implementation of revised standards for asylum. The plaintiffs claimed asylum officers assigned them a positive "credible fear" determination, a measure used to determine if a person could establish eligibility for asylum. But they were slated for expedited removal because they didn't meet the new standards for asylum, the plaintiffs said.
In December 2018, U.S. District Judge Emmet Sullivan ruled that the administration overstepped its authority in implementing the standards. He also ordered immigration authorities to return to the U.S. those who had been "unlawfully deported" and provide them with new credible fear determinations in line with immigration laws.
Dehghani's detainment sparked protests on Monday at Logan International Airport and the attention of Senator Elizabeth Warren. The Democratic presidential candidate tweeted Monday that his deportation needed to be halted, saying, "We must fight the Trump administration's xenophobic policies."
After Tuesday's court hearing, Church said she and attorney Kerry Doyle are looking into their options for enabling Dehghani to return. They plan to file a motion with Burroughs, who filed the emergency stay, she added.
"This case isn't just about this kid. There are many Iranians in this situation," Church said. "A person's entire life can be changed."
This story has been updated to include a response from Senator Ed Markey.