Iranian Students in U.S. Face Conflicting Emotions and Inability to Go Home as Tensions Between Both Nations Rise
As Iran and the United States traded verbal jabs and military strikes, Iranian postgraduates studying in America were faced with unraveling a complex situation and conflicting emotions about being thousands of miles from home.
"Being here in the U.S. provides me a space to think and be able to freely talk about my opinions regarding Iran's regime," Alireza Kazemi, a Ph.D. candidate at the University of California, Davis, told Newsweek. "On the other hand, I am concerned about my family and friends who are living in Iran."
The U.S. drone strike that killed Iranian general Qassem Soleimani and Iran's retaliatory missile launch at Iraqi military bases housing U.S. military personnel raised concerns that the two countries were on the brink of war. Caught up in the conflict was Ukraine International Airlines Flight 752, which was unintentionally shot down by Iran, killing all 176 people on board and triggering anti-government protests in Iran.
The plane crash struck a deeply personal note for Behzad Mansouri, a Ph.D. candidate at the University of Alabama, who knew some of the people on board. "Seeing their pictures on social media, seeing them as dead, is painful," Mansouri said.
Iran initially denied involvement in the plane's crash but later admitted it was shot down as a result of human error, which led to several arrests. On Tuesday, President Hassan Rouhani blamed the U.S. for the incident, according to CBS News, and Iranian officials said the operator who fired on the plane thought it was an American missile.
Canadian Prime Minister Justin Trudeau wasn't as blunt in his assessment of who has culpability, but he told Global News on Monday that without the current tensions, the plane's passengers, including 57 Canadians, would be alive today. When he spoke to President Donald Trump, Trudeau said, he emphasized the "need for clear answers on how this happened and how we're going to make sure it never happens again."
Soleimani's killing prompted a mix of emotions for Kazemi. The general's actions caused tension between Iran and the international community, so Kazemi said his death might provide people with hope that Iran's regime would now pursue a different path. Alongside that hope was disagreement with the way Soleimani was removed.
"I [would have] preferred to hear that the U.S. seized him and even killed him after a trial, but not assassination," Kazemi said. "This action, along with all problems like the travel ban and visa challenges, impose an insecure feeling to us."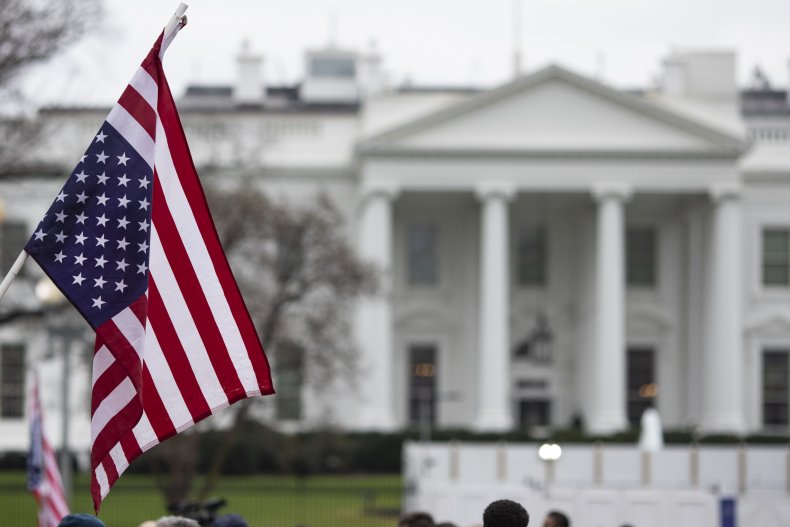 Trump defended killing Soleimani, calling him the "number one terrorist anywhere in the world," and said he was planning "imminent and sinister" attacks on Americans. The administration was criticized for failing to provide details on how "imminent" the attacks were, but Trump tweeted Monday that it didn't matter because of Soleimani's "horrible past."
It's "extremely complicated," said Javad Dowran, a Ph.D. candidate at the University of Oklahoma, speaking of the situation in the Middle East. He added that he wasn't sure who was right and who was wrong.
"We are just humans and really want to live just like a normal human being, safe and sound!" Dowran said.
Iran's U.N. ambassador, Majid Takht Ravanchi, told the Security Council in a letter that his nation didn't seek to escalate the situation or engage in a war. Trump expressed similar sentiments during a press conference on January 8, saying he didn't want to use America's military strength and was ready to embrace peace. However, the president warned that his administration wouldn't permit a "campaign of terror" to continue.
Being in the United States at this tumultuous time has created a "paradox of positive and negative emotions" for Mansouri. While he's out of harm's way being at school, he's deeply connected to a group of people in his home country that are suffering, and a conflict with Iran could affect his future and that of his family and friends.
"You're not there to touch them, to feel them, to have a firsthand feeling and experience, so it's a pain and there's no way to get rid of it," Mansouri explained. "It's always challenging for us about how we're going to live our lives."
With all of his family in Iran, if a war break outs the question on Kazemi's mind would be "What can I do?" But returning home isn't a viable option. Leaving the country could mean jeopardizing a student's ability to pursue education because of single-entry visas.
The students have to qualify for a new visa if they cross America's borders. Obtaining a new visa isn't guaranteed and can be costly, partially because the U.S. doesn't have an embassy in Iran and they'd have to travel to another country to apply. With traveling to Iran too high of a risk, it's been years since some postgraduate students have seen their families. This has caused Mansouri's family to worry about him more than he does about them.
"They're more concerned about my safety," he said. "They're all afraid. They're anxious that something will happen to us."
Mansouri said part of his family's concern stems from having only filtered information from news outlets about the situation and being unable to "see what I see." He applauded his university for extending help and counseling services to Iranian students because it shows they have the support of the university community. But there's still a nagging feeling of "what's outside of that?," he said, while noting he hasn't seen any threat to Iranian students so far.
Interactions between the U.S. and Iran have raised fears among students about the toll an Iranian-American war would take on their culture, country and families, but they haven't given in to despair. Being in America gives Kazemi and similarly positioned Iranians the ability to magnify Iranian voices by sharing their opinions on the regime and to point out there is still room for hope.
"The past two weeks were the worst weeks of my entire life," Dowran said. "But I am hopeful. I am optimistic about a brighter future."