Iranian Teen Detained For Posting Dancing Videos to Instagram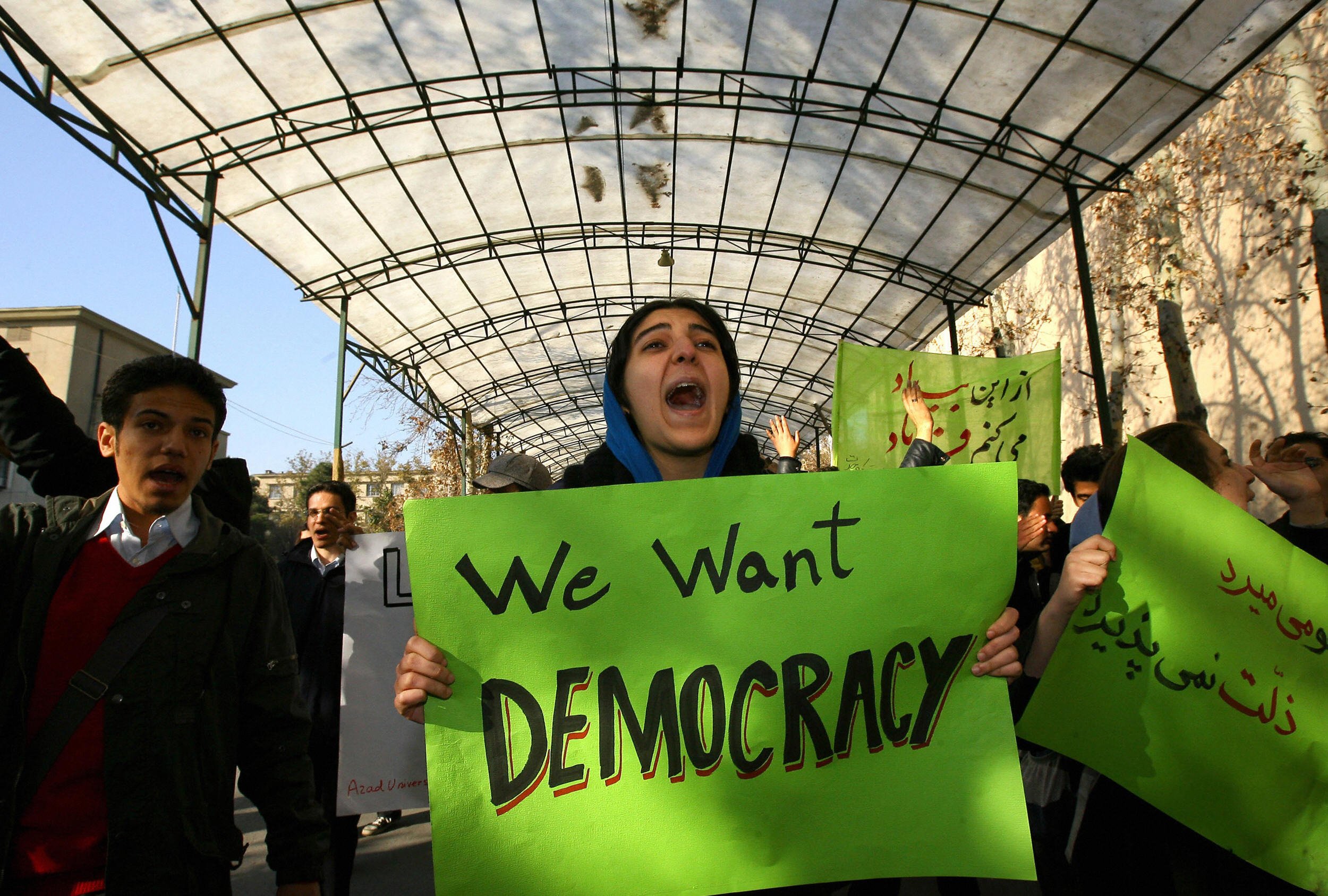 Iranian authorities have detained a teenage girl who posted videos of herself dancing to Instagram.
Maedeh Hojabri, 18, posted around 300 videos to her account, according to the Associated Press. Many of the clips featured Hojabri, without an Islamic headscarf (or hijab), dancing in traditional Iranian as well as Western styles,
Speaking in an interview on state television with her face blurred out on Friday, Hojabri apologized for the videos, saying she was not intending to go against "moral norms" and only wanted to gain more followers. Local television also reported that three other individuals have been detained in recent week for similar charges, the AP reported. However, all of those targeted by authorities have been released on bail.
Iran previously moved to crackdown on Instagram and recently, a judiciary official suggested that blocking or filtering the platform is on the government's agenda, Radio Free Europe reported. Other social media sites have long been blocked or restricted in the country, but locals readily get around these regulations by using proxy sites and virtual private networks (VPNs).
In 2016, Iranian authorities arrested at least 11 people they suspected of being part of what they referred to as a "modeling and decadence network." The alleged network was suspected of involvement in the publication of inappropriate images on social media. Police also shut down three underground studios the models used for their online photographs.
Prior to that in the same year, Iranian authorities arrested eight people for their involvement with circulating modeling photographs of women without headscarves on Instagram. Two years earlier in 2014, the Islamic Republic arrested six people who danced to Pharrell Williams' song "Happy" in a YouTube video. All were eventually sentenced to suspended jail sentences as well as lashes.
Iran implements a conservative interpretation of Islamic Sharia Law, which sets modesty requirements for men and women in public. Women in the country are required to wear a headscarf and cover their full bodies. Men are also required to cover their bodies, with shorts, sleeveless shirts and pants rolled above the ankles risking criticism from authorities.
Dancing in the country is also regulated. Men and women are forbidden from dancing together, unless they are in the presence of immediate family members, the BBC reported. Last August, six Iranians were arrested and accused of teaching Zumba dancing and trying to "change lifestyles" in the country.
"The members of a network teaching and filming Western dances have been identified and arrested," said Hamid Damghani, a commander of Iran's Islamic Revolutionary Guard Corps, the BBC reported. "They were arrested by the Guards' intelligence forces while teaching and creating video clips ... as they sought to change lifestyles and promote a lack of hijab."